Keep the Ball Moving!: Managing Prospects' D-Day Jitters
Have you ever been gripped by buyer hesitation, fears, or remorse? Certainly for franchise candidates, the American Dream of owning a franchise is a huge commitment, especially in today's uncertain economy. We all witness this when Discovery Day transforms to "D-Day" for some very qualified candidates, who freeze realizing the ticking timer to sign contracts is just around the corner. Their check and signature will rearrange the lives of their spouse, kids, pets--not to mention their daily routines and social activities.
"What am I doing? I'm leaving my job, going into debt, disrupting my family lifestyle, and starting up a new venture with no guarantees I can make this work. My mother-in-law may be right!" I've been stricken by these thoughts when starting businesses, and I'm sure some of you have as well. As franchise professionals, it's our responsibility to rescue waffling candidates who are a great match for your business, and help cure this temporary terror. Your ability to succeed will either make or break these franchise deals. Recruitment pros address this potential meltdown condition early in the recruiting process, so their candidates recognize this is a "phase" one may experience during the franchise investigation. This preparation softens the buyer's concern should they go through it.
Immediately call for time out
When buyer paralysis strikes, you have to recognize and address it head-on with your prospect. Because of embarrassment, a candidate often disguises their sudden fear of final commitment with other excuses. It's your job to defuse the issue swiftly, or you will lose the candidate. Earlier, your buyer was confident, excited, and ready to own their own business. But now it's for real, and emotion has superseded all their motivations for buying your franchise. Panic and immobilization hit. Calmly pull your buyer back up by minimizing their regression. Reassure them by confirming all the benefits that attracted them to your franchise partnership: the positive results of their careful investigation; the strength of the corporate support personnel; the brand success they see in response to today's economy; and the caring franchisees who shared their experiences with them, offering their advice to help once they came aboard as an owner.
Here's an approach that helped me calm down a skittish buyer: "Bob, we're always here for you. Remember, this is what attracted you to our franchise business. Didn't we discuss earlier in this process that it's normal you are now experiencing this hesitation? I'd be especially worried if you didn't go through these feelings of uncertainty! Many of our successful franchisees felt these last-minute butterflies. It's healthy and natural. If you thought this would be a piece of cake, I would be worried! This just tells me you are excited, want to be successful, and know it's going to take a lot of time and effort. It shows me that you are well prepared to own your own business."
Forcing decisions for the indecisive
Engineers, bankers, and "bean counters" are often victims of "analysis paralysis." They can be overly cautious about commitment, as opposed to buyers with driver or expressive personalities. Their apprehension has little to do with emotional panic. It can have everything to do with minimizing their risks of entrepreneurialism. Let them know this intellectual struggle is common among their peers. Consequently, use "left brain" logic to turn them around. In the overall scheme of things, does it really matter that they now think a piece of your software may not include the latest, updated version? Is this really a deal breaker? The franchise investigation process has been completed. Providing more data is useless, so move 'em up, or move 'em out!
Drive highly analytical prospects to make decisions by providing firm deadlines and a "drop dead" date for returning signed documents. Otherwise, they won't stop asking for more facts, drain the life out of you, and send you to the funny farm.
5 steps to close the deal faster
We all know time kills deals. Here are some quick tips to ensure more successful closings for franchisors that conduct signings after the Discovery Day visit:
Immediately after corporate approval, inform the candidate with the good news and email a confirmation letter with timelines for signing papers. Extend a one-week offer for your franchise.
Set a date and time for a telephone closing, or an office closing if the candidate is local. This keeps the sale in motion. It also ensures your new franchisee signs the documents properly, avoiding delays because of pages incorrectly completed.
If legal review needs final completion, provide a few extra days. Keep the schedule tight, otherwise franchise attorneys may give this assignment a low priority and unnecessarily drag out their review.
Provide your overnight delivery account for returning their signed agreements.
Countersign documents the next day, congratulate your new franchisee, and confirm their next step in starting up the business!
This article is an excerpt from Grow to Greatness: How to Build a World-Class Franchise System Faster by Steve Olson. For ordering information, go to www.franchiseupdate.com/gtg.
Published: September 20th, 2010
Share this Feature
Recommended Reading:
Comments:
comments powered by

Disqus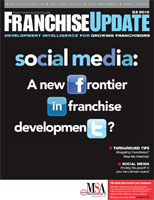 Franchise Update Magazine: Issue 3, 2010
Slick Marketers is reinventing franchise marketing with a hyper-customized and ultra-localized marketing approach with measurable results and growth...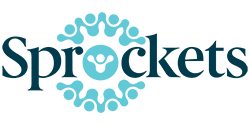 Sprockets is an AI-powered platform that helps franchisees maintain healthy staffing levels and improve employee retention. Our sophisticated...