Kristen Risby, VP of Marketing at Wag n' Wash, Goes All-In for Her Franchisees
Name: Kristen Risby
Brand: Wag N' Wash Natural Pet Food & Grooming
Title: Vice President of Marketing
Age: 40
Years in franchising: 15
No. of units system-wide: 17
What attracted you to franchising?
To be honest, nothing. I never considered working for a franchisor, and I had never worked for a franchisee or corporate unit. It wasn't something I learned about in college or remember ever discussing. I'm so thankful, however, that franchising found me. Nothing makes me happier in life than to give, help, or support. And that's exactly what franchisors do for their franchisees and customers.
What was your first job in franchising?
It was with The Little Gym International. When I found the job description online, it felt too good to be true as I had been a gymnast for many years and The Little Gym is a gymnastics-based children's fitness franchise. Once hired, I realized that I loved the gymnastics side of the role, but also franchising. I loved the idea of supporting a global brand but also a local, small-business owner. The range in which franchise marketers are able to work is something you can't find in other industries. While working for The Little Gym my brother purchased a franchise and opened The Little Gym of Lone Tree in Colorado. We've become a "franchising family" now with him on the franchisee side for more than 10 years, and me on the franchisor side for more than 15 years with 8 different brands.
What do you attribute your success to?
I was raised by two British parents who immigrated to the U.S. in 1980. From them I've learned to always have a "stiff upper lip" and to remain stoic. When dealing with entrepreneurs, things can become emotional as their business is so personal. Even when I've wanted to break at times, my upbringing taught me to remain steady and unaffected. With this same mindset, I was taught to listen first and speak second. I've never felt the need to be the loudest voice in the room, but instead to be one of the strongest with well-thought-out words that contribute to and drive the conversation versus cloud it.
What challenges and obstacles have you overcome in your career?
Professionally, handling closures around the 2008 recession and most recently with the various challenges presented with Covid-19. What's interesting though, is that these two periods have made me the best at my job, teaching me to move faster, do more with less, and to always remember that our franchisees have everything at stake. Personally, confidence has been my biggest challenge. I have never realized my value. I am my biggest critic and always think others are questioning my experience, expertise, or age. I believe I am where I am today because of this. It drives me to be better every day as I'm never satisfied with myself, but it's important for me to stop and practice gratitude for all that I've done for myself and others throughout my career.
Describe your journey to your current position.
After working for several large, medium, and startup franchisors, I was ready for something more personal. As the mom of a 195-pound Saint Bernard, I couldn't believe it when I came across a VP of Marketing position at Wag N' Wash. To not only work for a pet franchise but for another emerging brand seemed perfect. Plus the pet food discounts don't hurt when you own such a big dog! I've been with the brand for 2 years now and couldn't be more proud of what we've done during this time and through a pandemic. Our momentum is building and I'm so ready for the ride ahead!
What are your future career goals?
I love franchising and can't see myself ever veering away from it. I feel extremely blessed to have found a profession I enjoy getting up and working in every day. With that, I hope to expand my knowledge by becoming more involved on the operational and franchise development side to provide enhanced support to the franchisor. I hope to also stay highly involved on the marketing side to lead and educate teams while learning from new talent.
Advice to young female executives in franchising
There is rarely ever only one right way of doing something, especially in marketing. I unfortunately learned this in my early days with leaders who enforced the mindset of doing things exactly as they would or it's wrong. Since outgrowing these individuals, it's empowering to teach young professionals the opposite – to instead think creatively, to test, to ask questions, to brainstorm, and in the end, to do things better. Never be afraid of being you and offering up new ideas. Teams are best and tactics work better this way. Let your team and peers fly. Sing their praises louder than your own and watch as the same respect is given back to you one day. And finally, always be kind. Always make the right decision, even if it's hard or you lose by doing so. Give everything you have to your franchisees and your brand. They are depending on you.
Published: April 28th, 2021
Share this Feature
Recommended Reading:
Comments:
comments powered by

Disqus
919 Marketing Co. is a national content marketing, PR and social media agency serving franchise brands. Our proprietary social relations approach...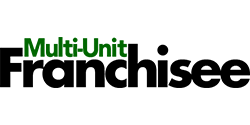 Published quarterly, Multi-Unit Franchisee Magazine is dedicated exclusively to Multi-Unit Franchisees. It delivers vital information and business...