Music to their Shears
Rock the Cut promotion pairs Supercuts stylists with "indie" bands
Cheryl and Joey Robinson operate 35 Supercuts locations in the Los Angeles area. Cheryl represents their company, Sapphire Ventures, on the board of the Supercuts Franchise Association (SFA). Together with Joey, they led the production of a terrific SFA conference to introduce "Rock the Cut," a new marketing campaign that touches Supercuts' customers in multiple ways.
By now, you've probably been exposed to Supercuts TV spots that pair indie bands like Vintage Trouble with Supercuts employees. Candid rehearsal shots and live concert footage are mixed in with images of band members interacting with stylists at Supercuts. "You have a pride in the way you step out into public, especially when you have a good haircut," says Ty Taylor, Vintage Trouble's front man, in one of the 60-second spots. "You're going to leave looking like a rock star," promises Supercuts hairdresser Diana.
Supercuts is working to connect with customers by affiliating with some of the hottest emerging artists, including Vintage Trouble, DJ Ken Loi, Laura Bell Bundy, and Gold Motel--all part of Supercuts' Artist Ambassador Program. More than 600 local and regional bands and artists are involved in the program. What does that mean to customers of Supercuts?
Gabriel Beltrone from Adweek explains. "The featured bands are tasked with promoting the brand on major social sites like Facebook, Twitter, Tumblr, Foursquare, and Pinterest." Collectively this social media effort touches 4 million loyal fans of the artists with the goal of transferring some of that loyalty to Supercuts and "molding fundamentally countercultural artists into a small army of corporate endorsers," according to Beltrone.
Check out the music discovery and social media website (rockthecut.supercuts.com) to see the wide range of free cuts of downloadable new music. The music, and the website, are also promoted through iHeartRadio and through tie-ins with ESPN X Games and Live Nation. The campaign parallels the musicians' passion for music with the artistry and level of attention that Supercuts offers. This strikes me as a stroke of genius!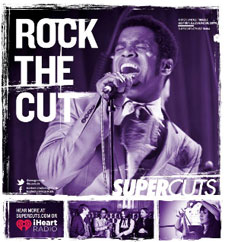 Jerry Conner is a member of the account team from Element 79, an agency in Chicago, who works with the SFA. While he is justifiably proud of the agency work, he made a profound observation: "After all of the advertising, the promotions, the social media, and the other out-of-salon enticements, the brand is ultimately delivered in the salon. Making the customer experience the best that it can be is the holy grail."
To put it another way, you can market all you like, but people believe what they experience. And they believe what their friends experience. And they even believe what strangers say online about what they experienced. So if a Supercuts stylist can go beyond providing a great haircut and bring the Rock the Cut experience to life in the salon, there will be many customers who will become promoters of the Supercuts brand because of how they were treated. And those fans who leave not just looking good but feeling good about themselves and about being part of a countercultural movement--which let's admit, we all remember that feeling from our youth--those people will use social media to chime in and talk about why they think Supercuts is so cool.
Of course, people don't talk about ordinary experiences. People only talk about what is remarkable. With fresh music from 600 indie bands playing in their salons and on Internet radio, Supercuts has ensured that they will have a steady supply of music that is new and different and special and exciting. They are creating the environment and the musical context to deliver on the brand promise in each salon.
So it has to be an exciting time to be a stylist at Supercuts. They are the ones charged with delivering the Rock the Cut experience in their salons. And they are the ones who are featured in the ads, right along with the indie band members. They are the co-stars of the Rock the Cut campaign. They have to feel excited, feel some sense of ownership in this updated version of the brand promise. When you give your employees a sense of purpose that is bigger than the tasks they perform, you unleash a new level of engagement across your organization.
Imagine what happens when a customer comes into a Supercuts now. They see the posters of their favorite new bands, hear the music playing on Internet radio, and they are greeted by stylists that they have heard the band members rave about on the TV spots. What a great starting position from which to connect with customers by saying, "Welcome to Supercuts!"
---
Jack Mackey is vice president and chief evangelist for SMG, a worldwide customer experience management firm that improves performance for multi-unit companies. Request a complimentary copy of "Five Things We Learned from Talking to 500 Million People" at www.smg.com/research.
Published: October 31st, 2012
Share this Feature
Recommended Reading:
Comments:
comments powered by

Disqus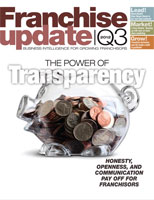 Franchise Update Magazine: Issue 3, 2012
Atmosphere TV is the world's leading cable alternative, providing free streaming TV for businesses.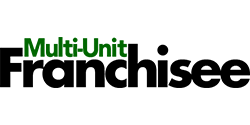 Published quarterly, Multi-Unit Franchisee Magazine is dedicated exclusively to Multi-Unit Franchisees. It delivers vital information and business...