PJ's Coffee CMO on the Rapidly Growing Brand's 2023 Marketing Plans
We asked Leslie Monson, Chief Marketing Officer at Ballard Brands, which owns the rapidly expanding PJ's Coffee brand, "Which media channels will you focus on for your marketing in 2023?"
We'll focus on digital enhancements through social. As we plan for the elimination of cookie tracking, brands must invest in social listening and increased localized engagement across all platforms. One of our goals is to leverage more community and group-based social interactions.
At PJ's Coffee, we often talk about the warmth that goes into every cup. And that's not just coffee we are talking about. It's community relationships, care for our neighbors, and spreading pure joy to and with our customers. Our NIL program lineup and content creator programs more closely align our brand with the communities we serve. We want to make sure our brand remains authentic and stays closely connected to our loyal fans and community partners in the upcoming year.
Expanding marketing analytics is paramount moving into 2023 and beyond. Brands must evolve into more predictive modeling by focusing on reinvestment per customer as well as on segmentation. This is a key area of focus for us as we work to evaluate and expand our loyalty offerings moving into the future. We've been able to dive into relationships more deeply with our consumers. I encourage brands to know what channels generate responses and exploit them! We must meet the consumer where they wish to engage with us and provide offerings that resonate with their personal preferences and historical ordering habits.
We'll also be branding at a hyper-local level. Bringing the Spirit of New Orleans and the Soul of Coffee to the masses is the basis of our business at PJ's Coffee. In an effort to spread that localized feel with the Southern hospitality found in New Orleans, we've identified two digital partners that will more closely connect our individual franchised locations with their DMA through social, display, and retargeting. Those new digital partner relationships kick off this year, allowing us to build on our current tech stack while providing franchise system transparency. Consumers care about convenience, frictionless transactions, and localized service and engagement. Ensuring we meet those deliverables through every touch point is vital.
Ballard Brands is the parent company that owns PJ's Coffee of New Orleans, which is their biggest franchise brand. Leslie Monson is the CMO of all Ballard Brands concepts, which include PJ's Coffee.
Published: February 13th, 2023
Share this Feature
Recommended Reading:
Comments:
comments powered by

Disqus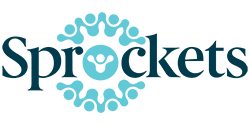 Sprockets is an AI-powered platform that helps franchisees maintain healthy staffing levels and improve employee retention. Our sophisticated...
Franchise Update Media (FUM) is the trusted resource for the franchise industry. For 30+ years, FUM has been the leader in providing valuable...