Sites Just Keep Getting Harder To Find
Urban competition has brands looking for new markets
I've seen a lot change in the world of franchise real estate in my 30-plus-year career. From economic recessions to natural disasters and the ebb and flow of government regulations, the real estate landscape plays an ever-evolving role in franchise development.
In the U.S. alone, it's estimated that an average of 300 companies begin to franchise each year, with more than 733,000 total franchise establishments. That's a lot of franchise brands vying for the same real estate--and that doesn't include competition from non-franchised businesses. As the franchise real estate game continues to evolve, here are three trends development teams should keep in mind.
Urban oversaturation
The biggest shift I'm witnessing today centers around the mega franchise brands. Those with thousands of locations that previously have had predominantly urban footprints are turning their sights to more rural areas because of the lack of urban retail space available for development. Brands like Chick-fil-A, Starbucks, and others are infiltrating smaller markets, driving real estate competition to an all-time high.
Large brands have more resources at their disposal, making it easier for them to buy up land in small towns and continue to grow their presence. Plus their names alone can give them a leg up at the negotiating table. They've realized--as franchise brands such as Huddle House did more than 50 years ago--that they can do well in these markets and are taking advantage of their enormity to expand into tertiary markets, making it more difficult for some smaller brands to maintain their presence in the markets they've traditionally thrived in.
Rapid due diligence
Now, more than I've ever witnessed before in my 3 decades in the business, speed is everything when shopping for space. For years, rural markets were perfectly poised for a thorough due diligence process because competition for space was limited. You could be the tortoise instead of the hare. Now you're going to get steamrolled by the hare if you choose to be a tortoise in the real estate game.
With more and bigger players at the table competing for the same plots of land, you need to have your proverbial ducks in a row much sooner than many franchise real estate veterans are used to. This may mean your real estate team has to travel more frequently, or that the due diligence process has to go a bit quicker. And you'll likely need to start spending money a bit earlier than usual as well for surveys, environmental reports, traffic studies, and other key research items. But those are small prices to pay for the perfect property.
That being said, you don't need to cut corners to make it work. You may encounter landowners who are reluctant to give you more time to do your due diligence and force you to close a deal before obtaining all your permits. My recommendation? Proceed with caution. Always make sure you go through the necessary steps with the local government to obtain the proper documentation and permitting before closing. If something happens at your establishment and you don't have the correct permits, you could be in for a world of trouble.
Aggressive asking prices
While we aren't quite to the point of heated bidding wars just yet, I don't think we're far off. With growing competition and shrinking land availability, franchise brands and franchisees are becoming more aggressive with their real estate purchases. Many are more willing to forgo price negotiations and instead agree to the asking price of a property.
However, this trend is also allowing landowners the room to drive up their asking prices. They know the chances of a buyer agreeing to that price is high because of the increased competition for space. Especially in these smaller markets, property owners are holding firm to their prices, hampering the ability of some smaller brands to purchase land at a comfortable price --and increasing development costs as a result.
In conclusion
I love the real estate industry because it's always changing. There's a new challenge around every corner, which keeps my job and that of others in franchise real estate interesting. Those changes do come with their own set of challenges, but keeping pace with the current real estate trends, especially for your target development areas, can help put you ahead of the curve with your competition.
Carl Jenkins is senior director of real estate at Huddle House. Previously, he spent more than 28 years in various commercial real estate roles for Advance Auto Parts, McDonald's, and Panda Restaurant Group, where he supported both corporate and franchise development.
Published: July 24th, 2019
Share this Feature
Recommended Reading:
Comments:
comments powered by

Disqus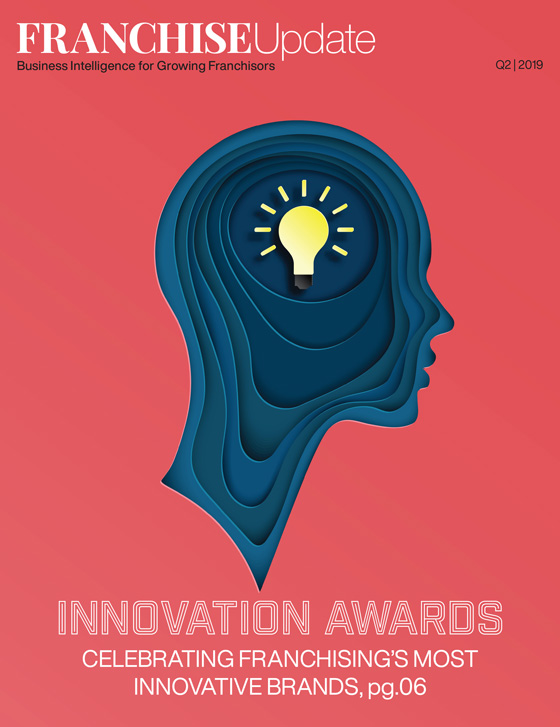 Franchise Update Magazine: Issue 2, 2019
Conferences
InterContinental, Atlanta
OCT 18-20TH, 2023
Prisma has reinvented the marketing supply chain with an end-to-end solution that makes it easy to design, customize, order, download, print, kit,...
Leasecake is location management made easy – from lease contracts and licensing agreements to ASC 842 compliance. Never miss a deadline, stay ahead...