Social Media Marketing at the Local Level: Scooter's Coffee
We recently asked a dozen franchises some questions about how they're using social media at the local store or unit level. This is the second in a series based on the responses we received. This is from Todd Sanning, vice president of marketing at Scooter's Coffee.
1) What are you doing with social media at the local store level now, and what are your plans for 2018?
We provide franchisees with a tool kit/guidelines for local store marketing. We are also exploring online location management service programs. We continue to enhance our mobile app to increase customer engagement. We also use local Facebook pages, Snapchat filters, and proper use of Twitter and Instagram.
2) How are you educating your franchisees about the value of social media marketing, and how do you get them to actively participate in it?
Historically, we have been spotty on franchisees doing this well and on a consistent basis. More is done through our corporate marketing efforts than locally with franchisees.
3) How do you train your franchisees to work with these new platforms and channels?
Through videos, weekly calls with franchisees, field visits, and written communication.
4) How do you enforce brand standards at the local level?
Most collateral is produced by Scooter's and sent out. We do provide some customizable templates for franchisees to produce locally. All are controlled to ensure brand guidelines are being met.
5) How you integrate social campaigns into your overall marketing strategy?
Through our in-house marketing team. We manage and approve all components of both local and national. We develop an annual plan that has multiple layers and components, including but not limited to social campaigns. All campaigns have a multi-pronged approach including direct mail, billboards, in-store and on-site collateral coupled with social media plans.
In Q4 2016 we rolled out a new mobile app and loyalty program. Use of a handheld POS allows us to go out to cars in line to accept orders and interface with customers earlier in the service cycle. We have added some digital menu boards in our walk-in locations, allowing for product features and more frequent messaging.
Todd Sanning is Vice President of Marketing at Omaha-based Scooter's Coffee.
Published: November 12th, 2017
Share this Feature
Recommended Reading:
Comments:
comments powered by

Disqus
Conferences
InterContinental, Atlanta
OCT 18-20TH, 2023
April 25 - April 28, 2023, Caesars Forum, LV. The Multi-Unit Franchising Conference is the premier annual event for the country's leading...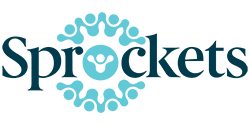 Sprockets is an AI-powered platform that helps franchisees maintain healthy staffing levels and improve employee retention. Our sophisticated...