Tracking Grassroots Marketing at CertaPro Painters
If you don't believe tracking leads and campaign activity is an important driving force for success, you might be letting your competition run away with more than you think. When it comes to market lifts in revenue and leads, we have found that an effective tracking system is crucial in understanding (1) the effects of your marketing campaigns, and (2) the adoption rates of certain campaigns by your franchisees.
One of the most important tasks I do as brand manager for CertaPro Painters is monitor campaign adoption among our franchisees and their marketplace effectiveness. Speaking at the Franchise Consumer Marketing Conference in San Francisco in June, I identified two major tracking systems we have incorporated into our business. I'll outline each of those systems and their impact on our daily business.
The first is an internal reporting software program that allows us to input, measure, and analyze key business numbers such as leads, dollars booked, and year-over-year results, to name a few. Our franchisees, who have access to their local store numbers in real time, see specific lead source codes, with their performance analytics listed alongside. For example, direct mail, pay-per-click, Internet, and cold calling are just a few of the many lead sources we use on a daily basis. This system allows for both a macro and micro glance into our campaign's lead analytics and success.
The second tracking system, our "Marketing Activity Planner" (MAP), is a document distributed to the franchisees that provides a blank canvas at the beginning of each calendar year. Before the new year begins, our general managers work through this document with their franchisees. The numbers in the MAP correlate directly with each franchisee's annual business plan, including specific marketing lead and dollar totals. The importance of the MAP doesn't come from the lead tracking on the back end, the results, but more on the front end, tracking the activity required to obtain the desired results. For example, if a signs campaign were averaging 10 leads for every 30 spring-up signs placed in the turf, and our August sign lead goal is 10, a "30" is placed on the MAP under the signs campaign for the month.
Once campaign activity is determined, a person will be assigned to completing that activity. This allows each franchisee to hold that person accountable for executing that activity. This also aids weekly goal-setting and review discussions, showing when a specific activity was successfully executed, based on the number of leads coming back into the business.
At this point, I'd like to reemphasize the importance of using these tracking systems on a daily and weekly basis, for both our corporate team members and for franchisees locally in their business. When these tracking systems are used properly, our franchisees are able to fluctuate with market trends, whether the opportunity for more of a specific lead type or less of another presents itself. A successful franchisee will see a good lead in the numbers, which triggers assigning additional marketing dollars toward getting more of the good leads, resulting in a lift in sales in their market.
---
Anne Gillaspie, Brand Manager at CertaPro Painters, has developed market positioning strategies and lead acquisition programs from the ground level to the national level. She has executed several grassroots marketing campaigns, teaching franchisees and their marketing staff how to create a successful residential canvassing, sign placement, and door hanging program. Contact her at agillaspie@certapro.com.
Published: August 15th, 2012
Share this Feature
Recommended Reading:
Comments:
comments powered by

Disqus
Conferences
InterContinental, Atlanta
OCT 18-20TH, 2023
The business messaging platform that lets you text from your office phone number directly on your computer, so you can actually get a response.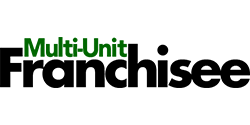 Published quarterly, Multi-Unit Franchisee Magazine is dedicated exclusively to Multi-Unit Franchisees. It delivers vital information and business...