Train, Train, Train: How you train is as important as what you train
In franchising, a successful training program is the lifeblood for systemwide consistency. Proper training at all levels ensures that your brand standards are effectively met and demonstrated to your customers and the world at large. And it is the key means of imparting the franchised business concept to franchisees. As such, it is a critical function requiring time, expertise, and investment by the franchisor.
Franchisors must give careful thought to who needs to attend "initial franchisee training." For most of our clients, we require the franchisee to identify who will be the person training their employees, both in the lead-up to opening and going forward. This person can be the franchisee or their designated operating principal if the franchisee is an investor or absentee owner. Often it is a GM or specified trainer the franchisee hires in the lead-up to opening. The person specified as trainer must successfully complete the initial training. If that trainer leaves the franchisee's operations, a new trainer must be trained and certified within a specified period to stay in compliance with the franchise agreement.
For most businesses, the content of a training program is fairly easy to identify once the system's procedures, requirements, and best practices are articulated in manuals. Determining the methods of imparting that content and making training "stick" is often more difficult and an area many franchisors struggle with.
In franchise training, corporate knowledge of processes and procedures is not only imparted to franchisees, it must also cascade down to their employees. A franchisor's intentions may be good, but poor articulation of training goals and ignoring the best methods to achieve them can mean that training doesn't achieve its intended objectives, and the system suffers.
Understanding who the target audience is (franchisee, their managers, or their employees), as well as what your learning objectives are, will help you determine the proper and most effective methods for a training module.
Teach, don't tell
In developing an initial franchise training program, one of the most common missteps is confusing telling with teaching. Armed with weighty operations manuals and faced with the daunting task of imparting everything about the system and brand standards, franchise training programs often rely on experts from operations, marketing, and financial management to take turns restating content from the manuals, or reviewing endless PowerPoint slides. Unfortunately, talking heads do not score well in terms of learner retention.
By the time franchisees leave the class to launch their business, they likely are feeling overwhelmed. Sending field teams to a new franchise location to assist management to train employees during the business opening is critical, but it typically does not compensate for the gaps in franchisee competencies left by firehose training methods.
Interactive training methods
Retention of training is known to be significantly higher when interactive methods are used that require participants to apply their knowledge as part of the learning experience. Methods for accomplishing this generally require more time than talking heads. Here are a few to consider: job shadowing, hands-on practice, case studies, role plays, e-learning exercises, and simulations and games. Video is the gold standard in modeling behaviors and skills, whether how to cook a burger, cut hair, or install solar panels. Combined with hands-on practice, this provides the highest level of skill retention.
Keeping efficiency in mind
Creating an efficient initial franchisee training program is crucial as franchisees are pressured during their buildout. Distance learning methods, from recorded webinars to live Zoom sessions, can enable bite-sized, digestible modules for franchisees before and after a concentrated program at the corporate office—allowing them to juggle their construction and ordering tasks as they learn.
This is not to say new franchisees shouldn't be brought to the home office for certain aspects of initial training. This is a crucial opportunity to both develop the foundation of franchisee and franchisor relationships and to use interactive training methods that facilitate retention of critical skills and knowledge. Every franchisor must make their own assessment of whether this approach is appropriate for them.
Training the trainer
In a well-structured franchise system, the franchisee (or their operating principal, manager, or trainer) is responsible for training their employees. Training someone to train others requires thoughtful planning and the proper allocation of time.
As franchisor, you want to be confident that training information will be effectively presented to the franchisee's employees without your direct involvement. For example, in a food and beverage brand, teaching cooking methods to the person who will be conducting training at the restaurant is not enough. Time should be built into the program for the franchisee's trainer to "teach back" the cooking methods to the corporate trainer and receive feedback and coaching.
When to address training topics
When training objectives are well-defined, many decisions about training programs become clear. To define your system's training objectives, bring stakeholders and appropriate subject matter experts together for each target audiences' training program (franchisee, manager, or employee) and consider the following questions.
What attitudes do we want learners to have and generate in their business? What is our corporate culture, how do we convey that, and how do we gain learner alignment?
What should trainees be able to accomplish after participating in the training program?
What is the desired level of such accomplishment, according to industry or organizational standards?
What knowledge do learners need? What information is required?
What skills do learners need? (Skills are different than knowledge. Skills are made up of a set of behaviors; absorbing information is cerebral.)
Your answers to these questions will dictate the training methods that will be most effective for your system. Both new and mature franchisors should assume their training programs need ongoing attention to continuously improve, align with operational changes, and take advantage of appropriate training methods.
Marla Rosner is a senior learning and development consultant and Andrew Seid is a senior consultant at MSA Worldwide. To learn more, call 860-523-4257.
Published: November 20th, 2022
Share this Feature
Recommended Reading:
Comments:
comments powered by

Disqus

Franchise Update Magazine: Issue 3, 2022
The Titus Center for Franchising, one of Palm Beach Atlantic's Centers of Excellence, offers a concentration in franchising to business students.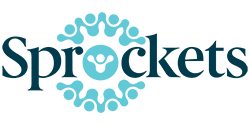 Sprockets is an AI-powered platform that helps franchisees maintain healthy staffing levels and improve employee retention. Our sophisticated...