Training Your Trainers: Coach your Support Staff for Improved Franchisee Performance
In one of our most recent franchise surveys, 62 percent of CEOs and operations VPs and directors responded that they do not have a formal training program for their operations consultants and field staff. For those who do, 83 percent indicated that their training lasts from only hours to two training days at most. Not much of an investment given what's at stake.
The support staff has the responsibility to: 1) drive franchisee performance; 2) drive franchisee satisfaction; 3) ensure franchise compliance; and 4) create engagement and alignment.
What follows are some general thoughts on how to increase and improve franchisee performance through improved coaching and development of your support staff.
• Coach the coaches. Most of us would agree that franchisees do not intentionally or knowingly engage in self-destructive behaviors (despite appearances to the contrary). More likely, they often lack the ability, knowledge of what to do, how to do it, or the capital. In my experience, it is the rare franchisee who is simply "unwilling." Having well-trained support managers with effective coaching skills will turn around all but a handful of the most headstrong. Through proper training, an operations consultant can readily learn to identify what is influencing a franchisee's unsatisfactory performance and effect sustainable behavioral change.
A good point of beginning is to read and implement the practical training wisdom found in one of the best books I've encountered on the subject: Coaching for Improved Work Performance by Ferdinand F. Fournies. He provides a brilliantly simple and executable process, complete with checklists for understanding what is affecting substandard performance and how to conduct the coaching discussion.
• A tiered support system. More and more, we are seeing the trend toward the creation of specialized support roles to manage franchisees based on their status, tenure, and performance levels. Organizations such as BrightStar have made significant investments in franchisee support, as shared at this year's IFA Conference by BrightStar Founder and CEO Shelly Sun. BrightStar has three specialized roles: 1) new franchise onboarding (BrightStart); 2) improving performers who are running behind system average; and 3) helping franchisees who have purchased existing locations through a transfer. HouseMaster has created a tiered support system with specialists who are assigned based on their expertise at each phase of franchisee growth, culminating in special training and support for their highest-volume performers.
• Prioritize your training calendar. If you agree that focusing your franchisees on the importance of customer creation and retention is one of the most important factors in success, wouldn't it stand to reason that more time should be devoted to this in your initial and ongoing training? Yet it's a fact that most franchisors devote less than 10 percent of their initial franchisee training on sales and marketing. Rather, they spend the majority of training on teaching technical skills, which often creates confusion for franchisees about what their true priorities should be. Instead, focus your support staff on developing growth-minded entrepreneurs, not technicians. The best way to help your franchisees out-execute the competition is to get them started right by devoting at least 20 percent of your training time to the skills associated with how to create and keep more customers. Also rebalance your online training and development content to ensure your curriculum is populated with professional sales and marketing programming, which will further help to deliver consistency, engagement, and focus.
• The new hierarchy of support communications. Despite improvements in recent years in the ratios of operations consultants to franchisees, allowing more focus on unit economics, we are seeing a trend toward more "virtual" visits--thanks to the advent of cost-effective technology that allows franchisors to affect more franchisees with greater frequency than face-to-face visitations permit.
Many are gravitating to inexpensive videoconferencing capabilities available on most laptops, desktop computers, and tablets. Two popular programs for accomplishing this are Skype and GoToMeeting. Both provide the ability to conduct virtual one-to-one, or one-to-many meetings in which members can see one another on camera. This has many advantages, including that you can ascertain whether your franchisees are engaged or are distracted with email or interruptions in the background.
One highly recommended strategy is to record all interactions and discussions. There are no additional costs associated with recording, only the need for storage space. I recommend creating a shared drive where videos are uploaded. This approach is invaluable in not only having a record of communications, but also as a powerful "game tape" for coaching the operations staff on how to be more effective.
Keith Gerson is president of global operations for FranConnect, a leading provider of franchise management systems, with more than 500 franchise brands as clients and more than 70,000 franchise locations on its cloud-based platform. Contact him at keith@franconnect.com or 703-390-9300 x159.
Published: October 3rd, 2014
Share this Feature
Recommended Reading:
Comments:
comments powered by

Disqus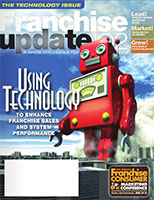 Franchise Update Magazine: Issue 2, 2014
Conferences
InterContinental, Atlanta
OCT 18-20TH, 2023
919 Marketing Co. is a national content marketing, PR and social media agency serving franchise brands. Our proprietary social relations approach...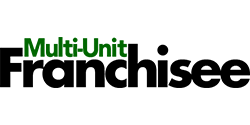 Published quarterly, Multi-Unit Franchisee Magazine is dedicated exclusively to Multi-Unit Franchisees. It delivers vital information and business...