Will This New Brand Bear Fruit?: Laying the Groundwork For a New Franchise
It was my first week as COO of Sopra Brands. My job was to oversee the company's existing franchise brands (no small task), and to oversee the development and implementation of a brand-new frozen yogurt franchise from its inception--in a crowded category, during a full-blown recession, for an opening date that was already months behind schedule.
I've spent decades in the franchise business, holding responsibilities for everything from branding, marketing, training, operations, franchise development, and more. And Sopra is no stranger to franchising. They own several successful established franchise companies, but these were established chains that were acquired and had existing teams, products, and systems with programs already in place.
So in preparing for the launch of a new brand, I wasn't interested in reinventing the wheel. I embarked on a scavenger hunt to find everything I could in print and on the Internet. What I found was limited, highly theoretical, and not very helpful. I was hungry for a practical view of what was really involved. I like a good challenge.
My experience was the genesis for this column. Each quarter I'll share what are nearly real-time revelations, successes, failures, challenges, and insights I'm gaining from overseeing a new franchise start-up called EarthFruits Yogurt. I hope my transparency can help others learn what it takes to build a successful, world-class franchise system starting from that very first "Aha!" moment.
More than a great idea
It's been said that Albert Einstein had more than 1,000 patents to his name, yet only a small percentage ever found their way to commercial success. Did we have a great premise that could find a marketplace?
It was Randy Larsen--a successful businessman with a franchisor and franchisee (including Subway) background, and the founder, vice chair and president of MonaVie Asia Pacific, a billion-dollar exotic fruit health drink company--who first thought of the idea of EarthFruits Yogurt. He was importing exotic "superfruits" from the Amazon Rainforest and converting them into powerful, nutritious fruit juices high in antioxidants. With so many wonderful, healthy, and flavorful fruits yet to be discovered by North Americans, why not introduce them in the form of a delicious, healthy yogurt, into a category experiencing unprecedented rebirth? But was this idea enough to attract franchisees and, in turn, customers who would come back often and spread the word?
1) Developing the plan
People who write business plans get more done. The best of class happen to be available for free at www.gazelles.com. These tools are focused on helping you develop a clear outline for growth, and they follow Verne Harnish's Mastering the Rockefeller Habits book and DVD. These best-in-class tools have helped us develop a focused company with a clear outline for growth. They include a free Rockefeller Habits Checklist that can lead you to an aligned, accountable, and enthusiastic leadership team.
2) Bootstrap boogie
To get the idea from its genesis stage to the marketplace was going to take more than the personal funds the company had available. To do it right we needed venture capital for those additional start-up funds. Our organization's founders reached out to a casual acquaintance and highly regarded entrepreneur in our local market, and within three weeks of making their pitch, the deal was done and funds were secured!

What was the investor looking for? He told me that since he receives one or two investment requests daily, he developed a litmus test, known as The Four C's, to weed out the unworthy: 1) Competitiveness of the concept; 2) Character of the individuals involved; 3) Chemistry with his potential partners; and 4) being associated with the right Cause. He wasn't looking for an investment, but rather a partnership that not only had the potential for success, but for significance. Our founders definitely passed with flying colors. It was time to get started

.
3) Assembling the right team
So there we are with a great idea for a concept, a passion for the business, working capital, and a lot of entrepreneurial drive. What we didn't have yet was a team to see it through. I was recruited in part to strengthen our bench with franchise experience. I was fortunate enough to have Chuck Jones, a CFE with two decades of franchising experience, including seven years with a leading franchise ice cream brand, as part of our team.
We also owned a brand that featured a limited frozen yogurt menu, so we weren't complete strangers to the business. This is an important distinction according to the The Business Planning Guide by David H. Bangs, Jr., because 98 percent of small business failures stem from managerial weakness (incompetence, unbalanced expertise, and inexperience). According to the author, only 2 percent of failures stem from external factors. After all, in a start-up, you don't need to know everything, but you need access to those who do. If you don't know the business you hope to enter, it's time to gain that experience first.
So, was our idea for a franchise replicable? Did we have the right strategy? Were we made of the right stuff to succeed? Could we generate enough funds to see it through? As we were starting from scratch with no systems, processes, or product, it was going to take a lot more than sweat equity if we were going to build our vision on a solid foundation.
4) Developing the brand
Though the process is not always linear, the next item on our list was to ensure that we had a unique and compelling brand story, culture, and image to compete against the big guys.
Have any of us ever attended a Discovery Day with any brand where the candidate didn't want to know "How are you different?" Our management team felt that our competitors were lacking in a clearly stated vision, purpose, and articulated brand story. So our next step in the journey was to engage an outside branding company to ensure that we could convey our winning and marketable idea and meet the "four C's" requirement (which would also be a prerequisite for our potential franchisees).
A member of our advisory team had a good experience with such a company, and made the referral. As is often the case with a great specialist, they certainly weren't the cheapest. Spending too much money up front was going to put too much of a strain on cash. Our new branding company fell in love with our concept from the get-go, so much so that we were able to negotiate a substantial portion of the costs in exchange for two EarthFruits franchise agreements (with a combined value of $80,000) that had to be executed within the first 12 months of our franchise existence. Our total cash outlay ended up being $75,000.
Though one of our biggest initial cash expenses, it was one of the most important. In exchange, we were to receive deliverables including branded imagery, our brand story, the logo, a store design, packaging design, uniform design, tagline, and marketing messaging. Most important, we now had a company working with us with "skin in the game."
5) Taking it to market
Approximately four weeks later, it was time for unveiling our brand story and brand image (www.earthfruitsyogurt.com). Everything looked wonderful and included an amazing store design and a well-articulated brand story. Our brand book included Randy's original vision of a unique and healthy lineup and a strong "giving back" component. This was Randy's desire to help save the rainforest through a "green" concept, as well as a "giving back" focus to help break the cycle of poverty that results in 48 percent of Brazil's children living in poverty (1 out of 8 live on the streets). Our new tagline resonated with all: "Fuel your body. Feed your soul." Sixty days from start to finish and I was holding our "brand book."
But a nagging question remained: How pragmatic was our design, and could it be built within competitive ranges? I needed to learn more about our competitor's costs. A custom report from FRANdata showed us, among other things, whether we were able to meet or beat the ranges of our competitor's start-up costs. On average they were running total start-up costs ranging from approximately $250,000 to $550,000. Could we build and deliver our model cost-effectively?
Next time I'll speak to our challenges with site selection. We initially got burned in our build-out costs, but ultimately achieved value engineering. I'll also share how we achieved the creation of our proprietary recipes and overcame the production challenges that plague any chain with a lack of scalability. Is that a light at the end of the tunnel or is it a train?
Keith Gerson is COO of Sopra Brands, whose parent company, Sopra Capital, operates the brands EarthFruits Yogurt, HouseMaster Home Inspection Services, Teriyaki Stix Japanese Grill, HomeServiceNet.com, GFEazy, lunchboxers, and Hogi Yogi. Contact him at 801-503-9214 or keith@soprabrands.com.
Published: May 25th, 2011
Share this Feature
Recommended Reading:
Comments:
comments powered by

Disqus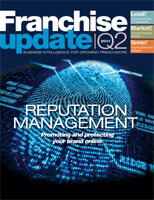 Franchise Update Magazine: Issue 2, 2011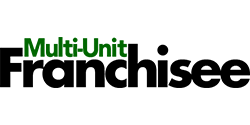 Published quarterly, Multi-Unit Franchisee Magazine is dedicated exclusively to Multi-Unit Franchisees. It delivers vital information and business...
Qiigo unifies digital marketing for national brands and their locations, building brand unity and success helping businesses get found locally....