Word of Mouth and Local Marketing Play Well Together
Stop me if you've heard this one before: "I don't need to do local marketing – word of mouth is how I get new customers!"
Franchisees resist participating in local marketing programs for a number of reasons, from lack of time, to a perception that local marketing doesn't work, or perhaps they don't know what works. Many franchisees claim they don't need to participate in local marketing programs because word of mouth is their most successful lead generator.
It can be a challenge for franchisors to overcome the assumption that word of mouth just happens organically with no need for local marketing. If you've encountered this with your franchisees, consider a consultative approach to help them understand that to truly capitalize on word of mouth, you need to encourage it.
The power of word of mouth
The power of word of mouth is undeniable. According to Nielsen, 83% of consumers trust recommendations from their friends or family more than any other form of marketing. Word of mouth is highly trusted because it is typically delivered, without compensation, by someone the recipient knows fairly well, and therefore trust is a natural component of the recommendation.
It's also highly targeted. Existing customers are sharing information and recommendations with friends and acquaintances they know will actually benefit from the information – people with high buying potential.
If a franchisee has embraced word of mouth, support that strategy. And talk to them about how to encourage even more word of mouth.
Why is encouragement necessary?
A number of factors make it necessary to encourage word of mouth. Start with the fact that buyers are busy. A Pew Research survey found that 78% of moms, a typically targeted demographic, always or sometimes feel rushed – and that was for moms not employed outside of their home responsibilities. The numbers were even greater (90%) for moms employed full-time and part-time.
Busy customers may need reminding to strike up a conversation about a franchise business. To quote marketing professor and best-selling author Jonah Berger, "Top of mind means tip of tongue."
Added to a busy lifestyle is the idea that many buying decisions take place over time. Management consulting firm McKinsey & Company mapped out a consumer decision journey based on the buying habits of 20,000 consumers. During the first phase of this journey, a consumer decides they want to make a purchase. During this consideration stage they look at two to four brands based on general brand awareness and recent touchpoints. Next, they move to active evaluation, during which they conduct research and actively seek information regarding the planned purchase. Buyers add one or two more brands during their search stage.
So, a one-time conversation with one of your loyal customers may not be enough to convert a prospective consumer to a new customer.
Local marketing as conversation starter
The rule of seven, an acknowledged marketing guideline formulated by marketing expert and author Jeffrey Lant, states that to penetrate a buyer's consciousness you have to contact the prospect a minimum of seven times within an 18-month period.
In this way, marketing can serve as the conversation starter for a franchisee's word-of-mouth strategy. Building awareness over time with marketing can prime a prospect to be receptive to a word-of-mouth recommendation.
In his book Contagious: Why Things Catch On, Jonah Berger identifies "public" as one of the basic principles that causes things to be talked about and shared. Public visibility boosts word of mouth because observable things are more likely to be discussed.
Local marketing programs can help products and services become more publicly observable and therefore more likely to be discussed. For example, when someone purchases painting services, some neighbors may observe the branded truck in the driveway or the sign on the lawn and ask the homeowner about their experience.
But this is mostly a private transaction. You can generate even more conversations by mailing a postcard to a radius of neighbors about the work completed for their neighbor. Or, distribute door hangers to neighbors. Yard signs are another means for making private transactions public. A yard sign touting a student's achievement at a learning center can generate conversation in the neighborhood.
Promotional products can also help provide publicly visible cues to spark word of mouth. When selecting promotional products for generating word of mouth, try to choose items that are likely to be used, not only frequently, but also in publicly visible settings. Items like t-shirts and tote bags are effective in providing this kind of repeated public visibility.
Capitalizing on the interplay of online and offline
According to the Word of Mouth Marketing Association (WOMMA), two-thirds of word-of-mouth-driven sales are produced offline and one-third online. WOMMA data indicates word of mouth is driven by and amplifies online and offline media, which then affects business performance. It also drives search and website visits.
A strong word-of-mouth strategy bridges the online and offline worlds. There are a number of ways franchisees can ensure they are capturing the full power of word of mouth, such as:
Asking for referrals and reviews through email, direct mail, or in-store signage.
Including refer-a-friend links on their website or in email newsletters.
Rewarding customers for referrals. Franchisees can build loyalty with existing customers while encouraging word of mouth by offering discounts, gifts, or other rewards in exchange for new customer referrals.
There are many reasons a franchisee may not be participating in local marketing programs. Taking a consultative approach means first understanding why. If the why includes a heavy reliance on word of mouth, partner with them and demonstrate how local marketing programs can keep the franchisee's business top of mind with customers and serve as the conversation starter for word of mouth.
Martha France is marketing director at marketing resource management provider Vya, where she is responsible for marketing communications strategy including content marketing, digital marketing, traditional marketing, and social media. Contact her at mfrance@vyasystems.com or 512-552-0153.
Published: August 21st, 2017
Share this Feature
Recommended Reading:
Comments:
comments powered by

Disqus
Conferences
InterContinental, Atlanta
OCT 18-20TH, 2023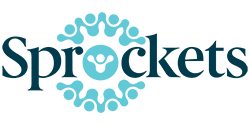 Sprockets is an AI-powered platform that helps franchisees maintain healthy staffing levels and improve employee retention. Our sophisticated...
Slick Marketers is reinventing franchise marketing with a hyper-customized and ultra-localized marketing approach with measurable results and growth...