Coolgreens Franchise Opportunity
Financial Information:
| | |
| --- | --- |
| Cash Investment: | $75,000 |
| Net Worth: | $500,000 |
| Franchise Fee: | $40,000 |
| Total Investment: | $275,000 - $475,000 |
| Royalty Fee: | 5% |
Available Markets:

Canada:
United States: AL, AK, AZ, AR, CA, CO, CT, DE, DC, FL, GA, HI, ID, IL, IN, IA, KS, KY, LA, ME, MD, MA, MI, MN, MS, MO, MT, NE, NV, NH, NJ, NM, NY, NC, ND, OH, OK, OR, PA, RI, SC, SD, TN, TX, UT, VT, VA, WA, WV, WI, WY
Invest in Cool. Make Green.
Put down the burger, the pizza or the nachos. Those categories are saturated and it is next to impossible to find real estate. You have heard the buzzwords - Paleo, Gluten Free, Vegan, Farm to Table, Organic and Natural. This isn't a fad in the restaurant business, this is a trend that is here to stay. People today are healthier, more active and are looking for healthy foods that are flavorful and at a good price.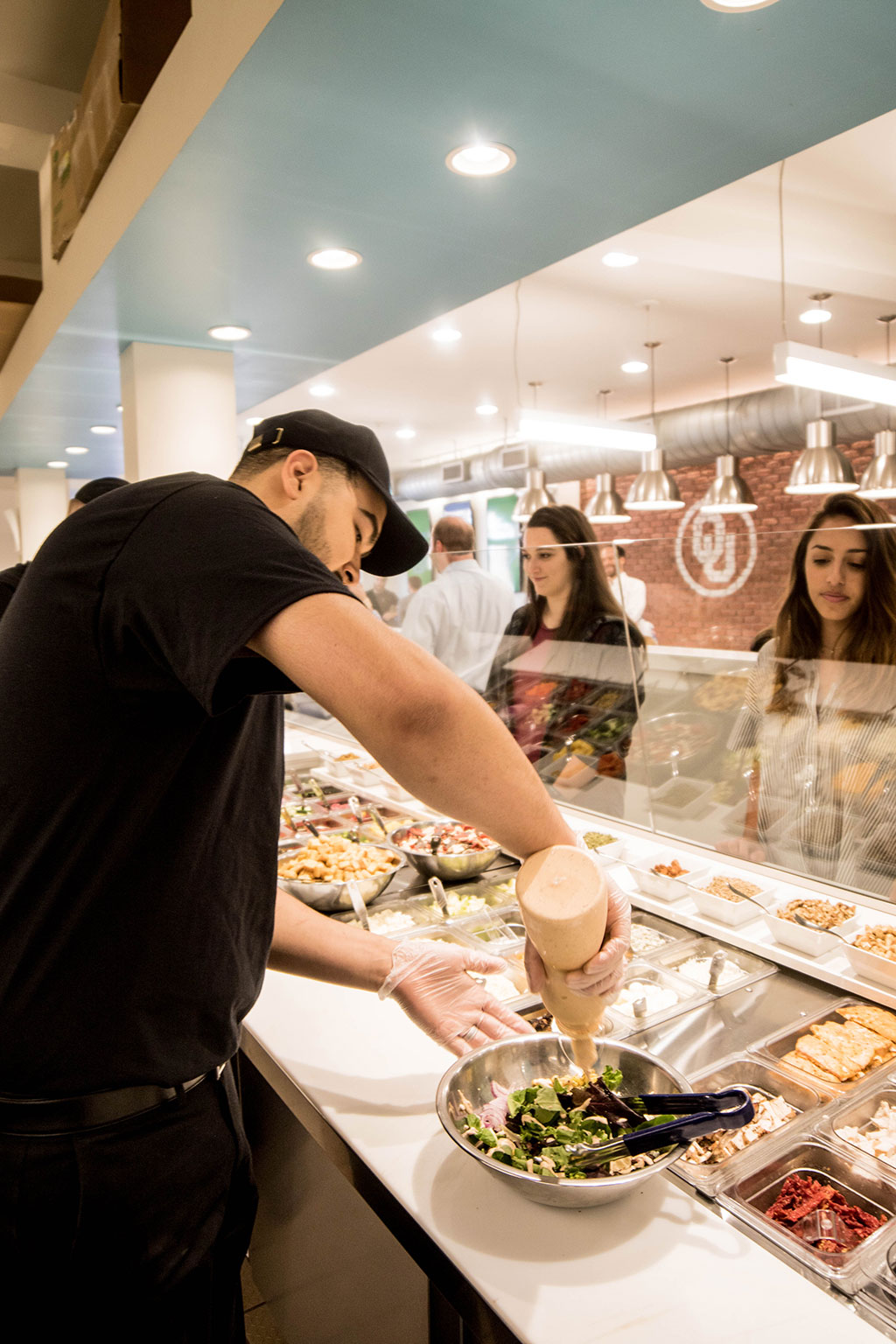 So if you are looking for a franchise that is Coolgreens breaks the mold of the classic "salad bar", Coolgreens, founded in 2009, is a healthy lifestyle eatery committed to providing 'more than'--more than just a high quality, fresh and natural dining experience. We offer menus that cater to all lifestyles. More than a quick service restaurant; we are dedicated to making the markets that we serve better places to live. More than a chain; we align ourselves with partners who are passionate about serving and educating their communities on the benefits of healthy living.
We are serious about clean food and always endeavor to source the best, most natural ingredient options. Coolgreens is a convenient place for fashionable foods and a great value. Salads, bowls, sandwiches, wraps, soups and flatbreads. Men love Coolgreens! Many of our products are more Male friendly while still be less than 500 calories and low in fat. This expands our customer base dramatically. Whatever your nutritional needs - or wants - Coolgreens is where the tried and true traditional favorites meet up with buzz-worthy food trends, creating the perfect balance at a price that makes sense. Order from our chef-prepared recipes or create one of your own. Be cool. Eat green.
Coolgreens has been around since 2009, so our systems are proven and is one of the most simple restaurants to run and manage in the business. The concept is not employee heavy, it does not require a lot of equipment, in fact it does not even require a ventilation hood in most cases. This means you investment is kept at a minimum. Beautiful, modern store designs that maximizes customer flow and allows you to turn the tables quickly.
At Coolgreens, we are committed to our success. All new franchisees participate in a 4 week training program in Oklahoma City. This training includes real-life management experience and an in-depth tutorial about the Coolgreens Brand and Culture. We have all of our training online, so staff members and management have access to training 24/7. Additional resources we provide include:
More menu variety brings is a broader customer base resulting in better sales.
An unwavering commitment to quality.
Culture driven and lifestyle focused.
Chef inspired menu options that keep up with trends and tastes.
A proven concept that has been tested for 8 years before it was brought to the marketplace. Our system works!
Community focused, with programs designed to help you become immersed into the fabric of your neighborhood.
Comprehensive systems, training and support with a real commitment to technology and marketing.
Sophisticated vendor program that will allow you to work some of the best companies in the franchise business.
In our current FDD Item 19 the Average Unit Volume is $803,752.
Investment range is $275,000 to $425,000.
This web page does not constitute a franchise offering or an offer to sell a franchise. A franchise offering can be made by us only in a state if we are first registered, excluded, exempted or otherwise qualified to offer franchises in that state, and only if we provide you with an appropriate franchise disclosure document.
Request Information
Looking for more information about Coolgreens? Take a moment to fill out our quick information request form.