Invest in a Legacy Brand: Hooters Franchise Opportunity
Financial Information:
| | |
| --- | --- |
| Cash Investment: | $1,500,000 |
| Net Worth: | $2,500,000 |
| Franchise Fee: | $75,000 |
| Total Investment: | $1,258,300 - $4,100,000 |
| Royalty Fee: | 5% |
| Advertising Fee: | 2% |
Available Markets:

United States: AL, AK, AZ, AR, CA, CO, CT, DE, DC, FL, GA, HI, ID, IL, IN, IA, KS, KY, LA, ME, MD, MA, MI, MN, MS, MO, MT, NE, NV, NH, NJ, NM, NY, NC, ND, OH, OK, OR, PA, RI, SC, SD, TN, TX, UT, VT, VA, WA, WV, WI, WY
Join a Legacy Brand with 40 Years of Franchising Experience
In celebration of our 40th anniversary, for new franchisees, we are giving away 40 weeks of royalties when you join our brand in 2023. To learn more about our exciting incentive program and to hear how you can bring Hooters happiness to your community, request more information today.
Serving Up Fun for 40 Years
The Hooters experience is built upon the strong foundation of our world-famous Hooters Girl hospitality, our phenomenal brand recognition, crave-able menu items, and a vibrant new prototype, and our industry leading initiatives for employee empowerment. Learn more about the Hooters franchise today.
World-Famous Hooters Girl Hospitality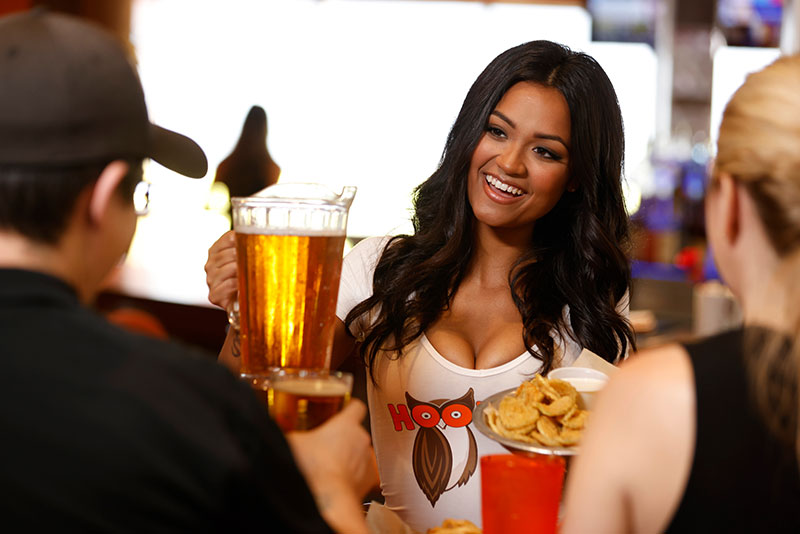 Hooters Girls are the very essence of Hooters! Trained to excel in customer service, they provide the energy, charisma, and engaging conversation that keeps guests returning.
Phenomenal Brand Recognition
There are very few people out there who haven't heard of the Hooters' experience. When you invest in a Hooters franchise, you gain access to an established brand awareness that extends beyond the borders of the USA.
Craveable Menu Items
Building on Hooters' core menu of hot wings, seafood, and sandwiches, through we've expanded our offerings through menu innovation, including a delicious selection of appetizers, fresh salads, hearty sandwiches, and signature burgers - all keeping true to our mandate of having a simple, uncomplicated kitchen for quick and easy execution.
Vibrant New Prototype
With the launch of our new restaurant prototype design, Hooters has revolutionized the ambiance and image of the Hooters restaurant while staying true to their respected heritage as a true iconic American original. With our flexible formats/footprints- endcaps, in-lines, free standing and multiple conversion opportunities, we have the right fit for your community.
An American Original with a True Heart
Nobody understands the Hooters brand better than our greatest brand ambassadors - the world-famous Hooters Girls. Their training extends beyond providing the ultimate guest experience. We empower the Hooters Girls with the skills and know-how they need to move up in the ranks of the Hooters family and beyond; taking up corporate positions, government posts, and other leadership roles as they become part of the valuable Hooters alumni.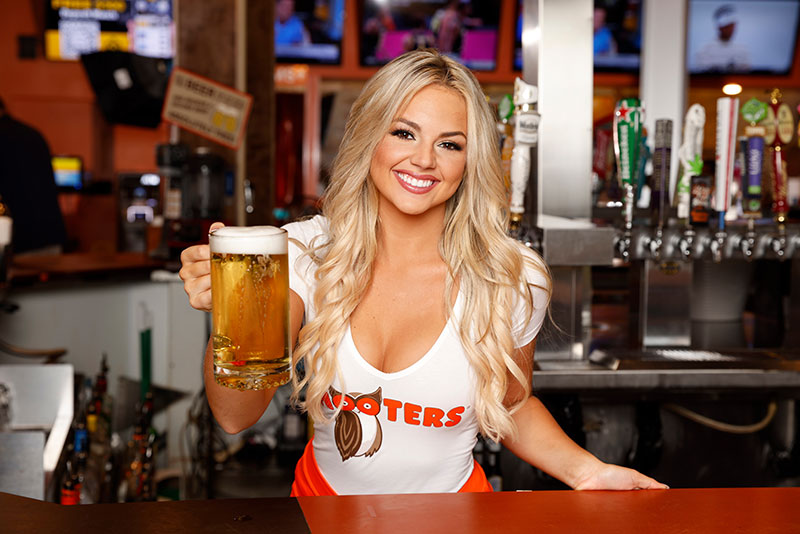 Financial Information
New Build: $2,748,300 to $4,100,000
Conversion: $1,258,300 to $2,280,000
Real Estate/Site Criteria
Lot size (for free-standing) should be 1.5 acres or larger unless parking can be shared with adjoining lots to obtain a minimum of 80 parking stalls.
Minimum building size of 5,000 square feet.
Superior visibility of the building's exterior and signage elements.
Excellent accessibility and strong traffic flow.
Superior strategic positioning of the site for the trade area with great retail synergy.
Market Characteristics
Minimum of 100,000-person population in the immediate trade area surrounding the site.
Daytime population of at least 15,000 in the immediate trade area.
Median income of $50,000 or higher in the trade area.
Learn More
Looking for more information about opening a Hooters location in your area?