Huddle House Franchise Opportunity
Financial Information:
| | |
| --- | --- |
| Cash Investment: | $200,000 |
| Net Worth: | $600,000 |
| Franchise Fee: | $35,000 |
| Total Investment: | $722,000 - $1,860,000 |
Available Markets:

Canada:
United States: AL, AR, DE, DC, FL, GA, IL, IN, KS, KY, LA, MD, MS, MO, NE, NJ, NC, OH, OK, PA, SC, TN, TX, VA, WV

MAKE OUR HOUSE, YOUR HOUSE!!! Any Meal. Any Time.
Our Advantages
Serves all-day breakfast, any meal at any time
Lower food cost for breakfast items, which are 65+% of sales
Easily adapts to most markets, rural to suburban
Loyal regular customers
More affordable Capital Investment than most full-service restaurants
Flexible Design for Various Venues
$1,144,531 AUV (top 20%)*
HUDDLE HAPPY! Why Huddle House?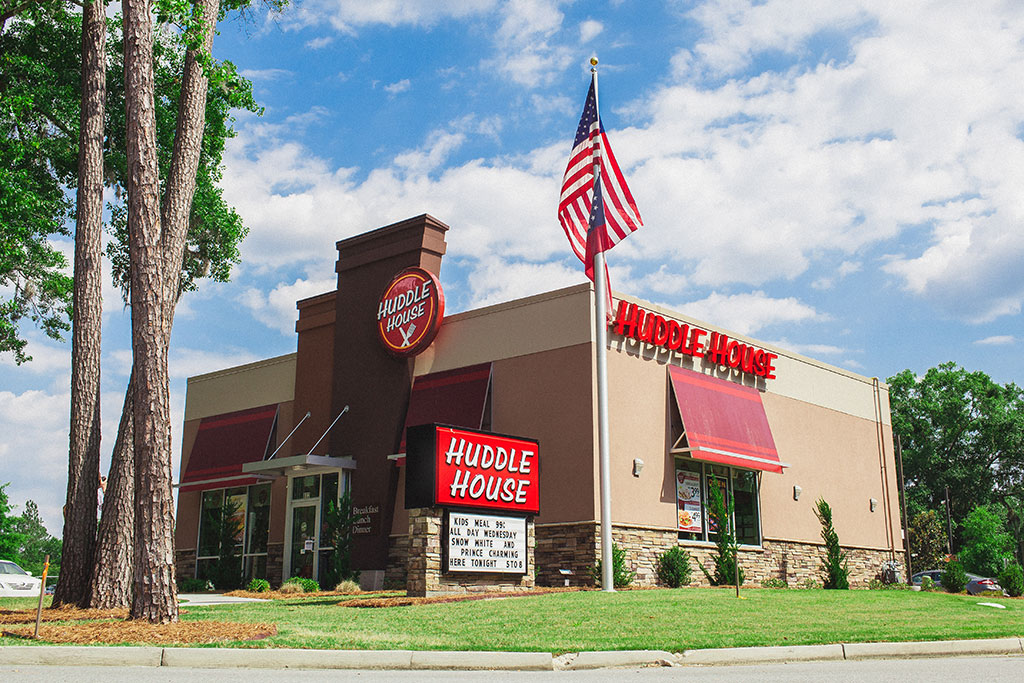 Does your community need a gathering place, where guests can have all-day breakfast, lunch or dinner served with Southern hospitality? Huddle House family restaurants have been serving communities "Any Meal, Any Time" for over 52 years. With our current revamped store design outperforming older design restaurants by more than 31% gross sales, our franchisees are enjoying significant growth and our customers love our updated menu with delectable offerings like Sweet Cakes, Pancakes Perfected and Stuffed Hashbrowns. Huddle House prides itself on offering great quality food, at a value price, in a fun and inviting environment for our customers.
HUDDLE UP! Where are we? Where are we going?
In addition to locating in suburban markets or larger cities, Huddle House has carved a niche in small towns which are underserved by other franchise breakfast restaurants. In fact, 7 of the top 10 Huddle House restaurants are located in towns under 10,000 population. Huddle House franchisees can typically "own" their market, as one of the only sit-down options for customers. There are currently more than 400 Huddle House locations open and under development in 21 states, with room to grow. Huddle House is seeking qualified franchisees for single and multi-unit development throughout the Southeast, Midwest, Mid Atlantic, and Central US.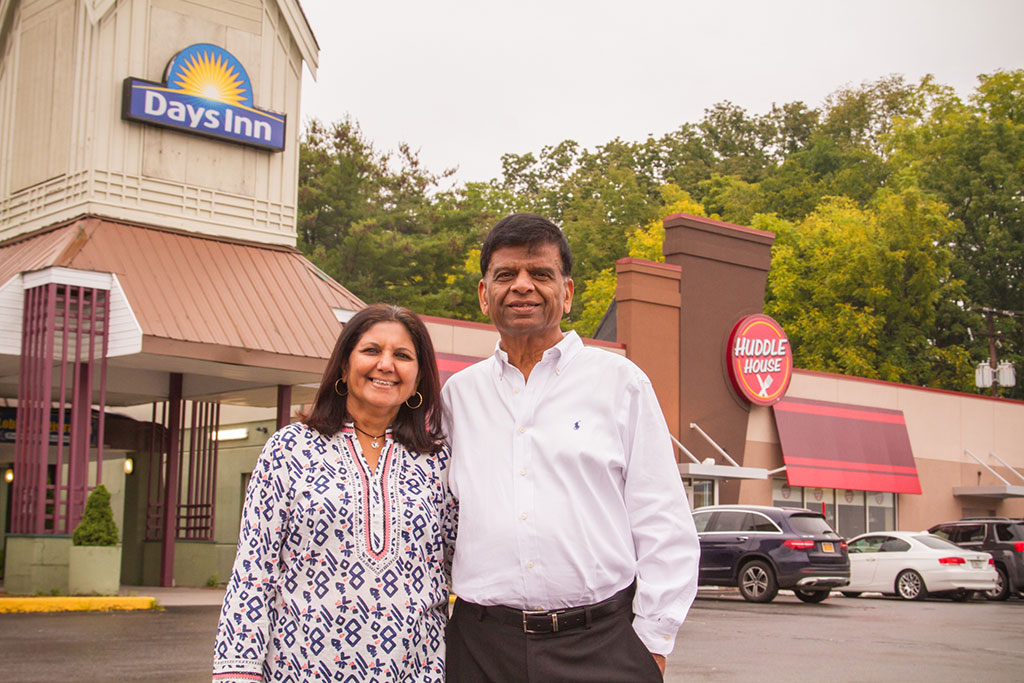 Huddle House's unique design is adaptable to various store types, including free standing restaurants, conversions, c-store and truck stop joint development, hotel joint development and high visibility retail end cap locations.
Our franchise development team stands ready to discuss your interest in single or multi-unit development for Huddle House. Please review the information on the website or call us directly to learn more about why it is a great time to "Huddle In" and develop a Huddle House.
Huddle House offers resale opportunities in the following states: AL, FL, GA, KY, LA, MO, SC, and TX.
This web page does not constitute a franchise offering or an offer to sell a franchise. A franchise offering can be made by us only in a state if we are first registered, excluded, exempted or otherwise qualified to offer franchises in that state, and only if we provide you with an appropriate franchise disclosure document.
Learn More
Looking for more information about opening a Huddle House location in your area?