Pinch A Penny Pool Patio and Spa Franchise Opportunity
Pinch A Penny is the perfect franchise opportunity for someone who wants to work in and improve their community in a profitable way.
I spent decades in the foodservice industry, a segment that is oversaturated with franchising opportunities, so I know firsthand how important it is to select a concept that has a proven business model. After researching countless potential franchise options, Pinch A Penny's family-oriented approach to business aligned most with my own core values, and the brand's consistent success throughout its rich company history made it the obvious choice.

Financial Information:
| | |
| --- | --- |
| Net Worth: | $350,000 |
| Franchise Fee: | $37,500 - $50,000 |
| Total Investment: | $249,100 - $589,800 |
Available Markets:

United States: AL, AR, FL, GA, LA, MS, NC, OK, SC, TX
Jump In! The Opportunity's Perfect.
There's a great business opportunity right in your backyard with Pinch A Penny Pool Patio and Spa--America's largest retail pool supply and service franchise. With more than 250 locations across the Southeastern U.S., Pinch A Penny Pool Patio and Spa stores have been serving the needs of pool and spa owners in their communities with products, services, and maintenance for more than 40 years. Want to become a Franchise Owner with a turnkey franchise brand and create the good life for you and your customers?
Why Pinch A Penny?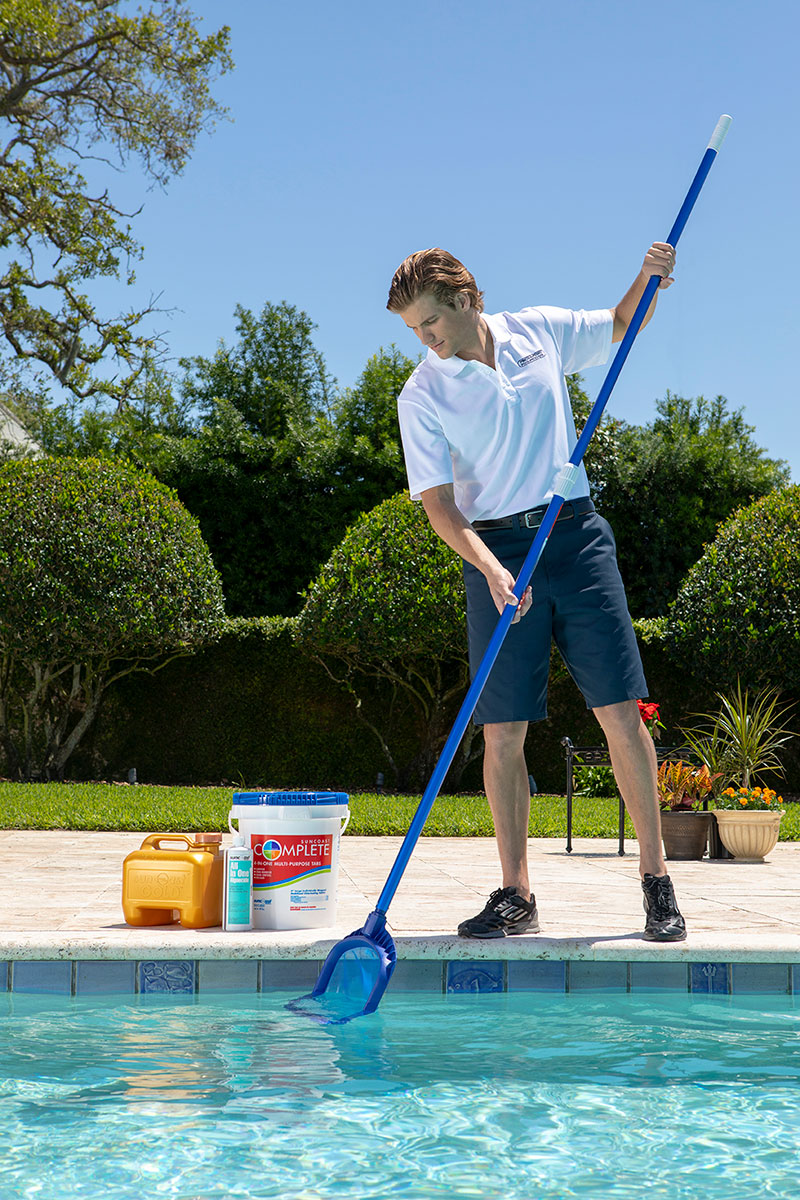 Rely on our Industry experience and expertise: You don't need to be a pool and spa expert before purchasing a Pinch A Penny franchise. We provide the expertise, training, and tools you need to run your business and be an expert in your own community.
Benefit from a proven, profitable business model: As America's largest retail pool supply and service franchise, we've developed a dominant presence in a booming backyard-focused industry. With average unit sales of more than $1.2 million*, it's no wonder Pinch A Penny Franchise Owners consistently rank in the top 10% of most satisfied Franchise Owners as surveyed by Franchise Business Review. Making money from a solid investment makes our Franchise Owners happy.
Serve loyal customers: Regular treatment and maintenance is a requirement of owning a pool or spa. That translates to regular customers in need of our expertise, weekly water testing, and our products.
Enjoy year-round revenue streams: Your revenue doesn't dry up when summer ends. Multiple revenue streams from retail, maintenance, and repair services for both residential and commercial customers continue throughout the year. When the leaves are falling in autumn, our phones are ringing for cleaning services. When the temperature drops, we're winterizing outdoor pools and helping customers treat and maintain hot tubs. And think of every indoor pool at private residences, hotels, high schools, and fitness centers--all needing year-round maintenance. The revenue opportunities are endless.
Be part of a fun, community-focused environment: Our business is built around backyard fun and helping people in your community enjoy the time they spend with family and friends. How many franchise opportunities can offer that kind of work environment and customer base?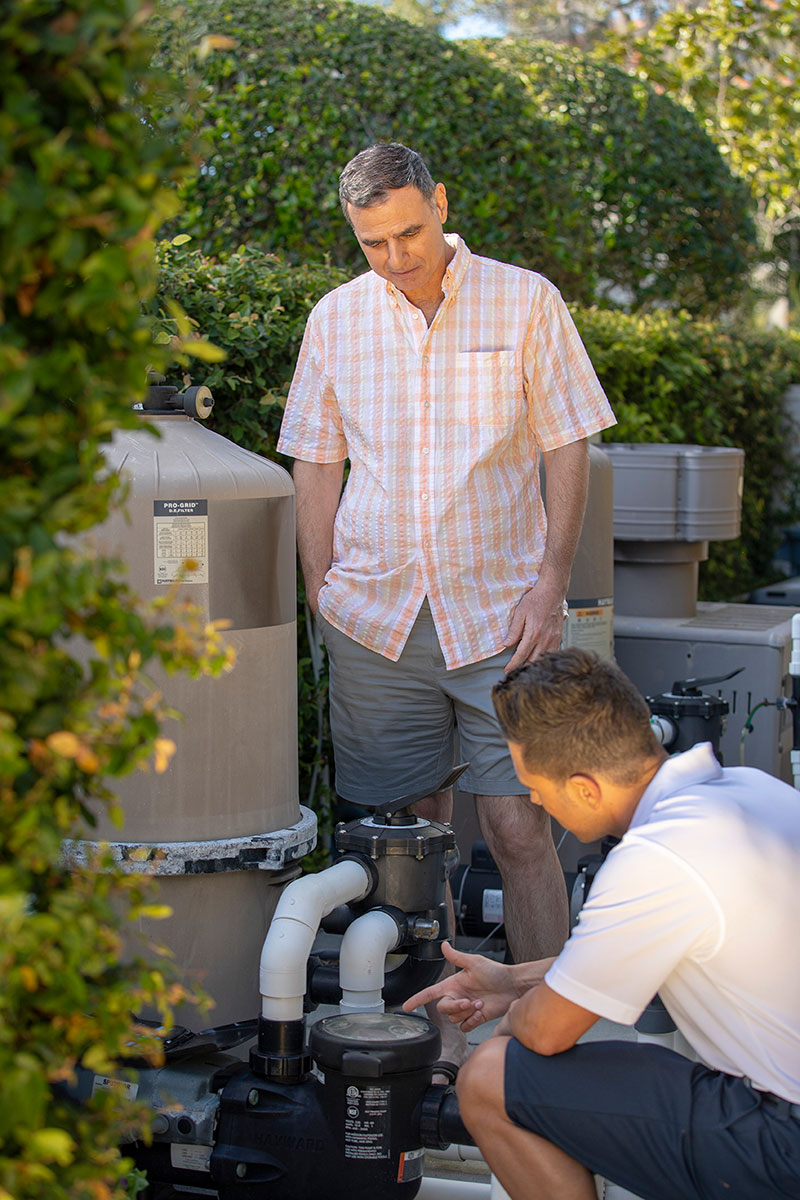 Get support unlike any other franchise: Pinch A Penny isn't like other franchise organizations in a lot of ways. One of the most noticeable is the level of support we provide to our Franchise Owners. Franchise organizations often offer two very different approaches to working with Franchise Owners: The "you work for us" approach on one end of the spectrum and the "you're on your own" approach on the other end. Pinch A Penny offers a "we work for you" approach.
Stand out by standing on expertise: Believe it or not, our Franchise Owners don't have to worry about competing with big box retailers, online giants, or even small local shops for that matter. How many businesses can say that? Our expert advice and services, such as routine water testing, bring customers through the door and our huge selection of proprietary and specialized products is why our customers walk out with full arms. And as Certified Pool Operators, Pinch A Penny franchises are in a different league altogether. When's the last time you saw 50-pound buckets of chlorine or an expert of any kind at your local big box store?
The Backyard Can Be Your Land Of Opportunity
We're looking for Franchise Owners to open new Pinch A Penny locations in swimming pool-rich markets we've identified across 11 states in the Southeastern U.S. Ready to take the plunge? Fill out the form.
This web page does not constitute a franchise offering or an offer to sell a franchise. A franchise offering can be made by us only in a state if we are first registered, excluded, exempted or otherwise qualified to offer franchises in that state, and only if we provide you with an appropriate franchise disclosure document.
Request Information
Looking for more information about Pinch A Penny Pool Patio and Spa? Take a moment to fill out our quick information request form.