Our Customers Grow 44% Faster. You Can, Too!
FranConnect is the most trusted franchise management software on the market today. Our software was purpose-built by franchisors, for franchisors, to optimize the entire franchise lifecycle, from selling more units to ensuring compliance to achieving amazing unit-level economics.
Only FranConnect comes with Franchising Built-In™ - exclusive functionality and best practices that have enabled our customers to grow 44% faster.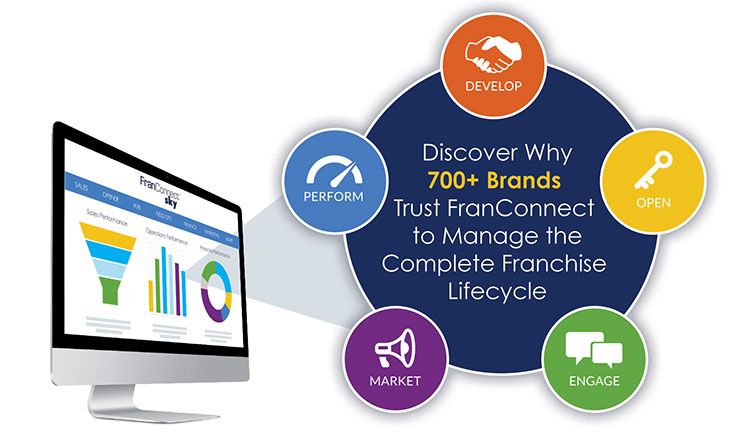 We'd love to show you how we've helped leading brands take their franchises to the next level, including La Quinta, Orangetheory Fitness, ServiceMaster, Dwyer Group, The Melting Pot, The UPS Store, Nestle Toll House Cookies, Dairy Queen, Hilton, 7-11, and more.
Today, 700+ franchisors and 140,000+ franchisees trust FranConnect solutions to run their businesses.
With FranConnect, you can:
Sell more units by increasing lead-to-close rates
Reduce opening times to reclaim lost revenue
Improve franchisee engagement, performance, and brand compliance
Optimize royalty collection and P&L consolidation
Mitigate legal risks related to compliance and franchising regulations
Leverage business intelligence to accurately measure KPIs, identify performance trends, and spot early warning signals