RetroFitness Franchise Opportunity
Financial Information:
| | |
| --- | --- |
| Cash Investment: | $450,000 |
| Net Worth: | $1,500,000 |
| Franchise Fee: | $69,000 |
| Total Investment: | $941,350 - $1,622,250 |
Available Markets:

Canada:
United States: AL, AK, AZ, AR, CA, CO, CT, DE, DC, FL, GA, HI, ID, IL, IN, IA, KS, KY, LA, ME, MD, MA, MI, MN, MS, MO, MT, NE, NV, NH, NJ, NM, NY, NC, ND, OH, OK, OR, PA, RI, SC, SD, TN, TX, UT, VT, VA, WA, WV, WI, WY
Retro Fitness
A Fit For Everyone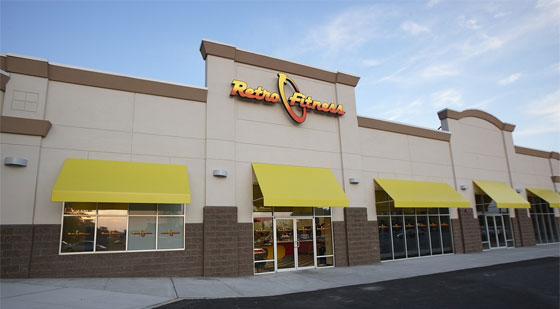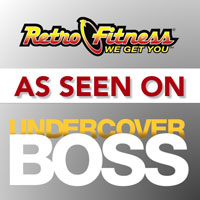 In a world where what you see is not always what you get...there's one business opportunity that delivers on its promise. Retro Fitness. It comes down to quality. Quality in the brand, the facility, the support, the corporate team, the training, the ongoing operational assistance.
But what tells the story better than anything is the quality of our franchise owners. Smart, savvy and successful, they recognized a great opportunity. They jumped on it. And now they are enjoying the results.
This diverse group of franchisees includes professional athletes, doctors, lawyers, C-level executives, multi-brand entrepreneurs and even a former NFL quarterback. They've all chosen Retro Fitness to grow and expand their portfolios.
Fiscally Fit!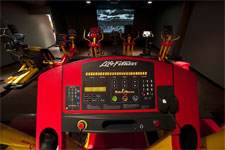 Retro Fitness is a rapidly growing franchise model within the fitness industry that provides a high return on investment, strong-unit economics and streamlined operations.
The combination of state-of-the-art gym facilities that feature 60-75 pieces of cardio equipment with personal LCD television screens, three different types of circuit training equipment and the "New Exercise Order" make Retro Fitness more than just your average gym.
The low monthly membership of $19.99 a month attracts potential members, while the expertly designed layout of each club appeals to investors by utilizing space and resources efficiently, so that owners are not paying for space and utilities that go unused.
Along with the strategic membership price, Retro Fitness retains members through additional offerings, which provide owners with multiple revenue streams maximizing bottom line returns.
Tanning
Group Fitness
Personal Training
State of the art Equipment
Retro Blends® Juice Bar
Pro Shop
All Clubs Access
New Exercise Order (NEO)
Child Sitting
Real Estate Flexibility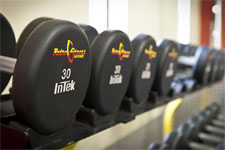 The site selection process at Retro Fitness is a comprehensive collaboration of information examination that includes full demographic analysis and competitor breakdown, combined with expert site selection and lease negotiation assistance. Venues include:
Retail strip centers
Urban and downtown locations
Industrial sites
Business Model Strengths
Multiple revenue streams inside Retro clubs add ancillary value to customers and revenue to owners including Retro Blends Juice Bar, personal training, tanning, child care, chiropractic and massage services
$70+ per month gym experience for under $20 a month
Facility is designed to maximize the square footage owners are not paying for space, heat and A/C that goes unused in big-box clubs most of the time
Strategic price point and state of the art equipment attracts new and experienced exercisers of all ages
Dedicated financial broker to assist prospective franchisees through the execution of strategic funding solutions to support Retro Fitness club development
Training & Support
From the day you sign your franchisee agreement, the Retro team is there to support you throughout the entire process. Training and support includes:
Before Grand Opening:
Site Selection Assistance - Find the top sites in your area
Design & Construction Assistance - We oversee every aspect of build out
Retro University - Learn the tools for success
Exclusive Vendors with Negotiated Pricing Assistance - Life Fitness and Under Armour
Pre-Sales Period - Recruit members months prior to opening
Manager Recruitment - Retro hires and trains your club manager
Local Store Marketing - Bring members to your club
After Grand Opening:
Ongoing Operational Support - Dedicated operational representative for your store
Equipment Innovation - Access to the latest machines in the industry
Marketing/Public Relations Support - Continuous promotion of your gym
Request Information
Looking for more information about RetroFitness? Take a moment to fill out our quick information request form.