Teriyaki Madness Franchise Opportunity
Minus the fact that the food is elite, the team involved, there was such a connection ... it was almost like we'd known them our entire lives," said McMillan of what helped seal the deal. And it was while in Las Vegas that McMillan and his team had the chance to stop by a Teriyaki Madness location after doing some initial online research. We went in and said, we want one of everything on the menu, and stuffed our faces until we could hardly move," recalled McMillan. It all boiled down to the quality of the product.
In 5 years, I just want to continue to grow and make sure we are having a good, steady annual growth, and that we grow smart. Teriyaki Madness is the one we plan to spend more time growing. This is why we picked it—it's a great opportunity to grow in bigger markets. In 10 years, the same thing: grow smart. I never plan to retire. I have my freedom. I'm not tied to a desk job. We just opened another Little General store in Fairmont, West Virginia with an Arby's on one side and a Teriyaki Madness on the other. We're going to be spending a lot of time growing Teriyaki Madness. It's a great brand and opportunity for us.
Financial Information:
| | |
| --- | --- |
| Cash Investment: | $200,000 |
| Net Worth: | $600,000 |
| Franchise Fee: | $45,000 - $150,000 |
| Total Investment: | $346,400 - $768,760 |
| Royalty Fee: | 6% |
| Advertising Fee: | 3% |
Available Markets:

Canada: AB, BC, MB, NB, NL, NT, NS, ON, PE, PQ, SK, YT
United States: AL, AK, AZ, AR, CA, CO, CT, DE, DC, FL, GA, HI, ID, IL, IN, IA, KS, KY, LA, ME, MD, MA, MI, MN, MS, MO, MT, NE, NV, NH, NJ, NM, NY, NC, ND, OH, OK, OR, PA, RI, SC, SD, TN, TX, UT, VT, VA, WV, WI, WY
Latin America: MEX
International Opportunities Available
Insane Opportunity, Crazy ROI, Mad Success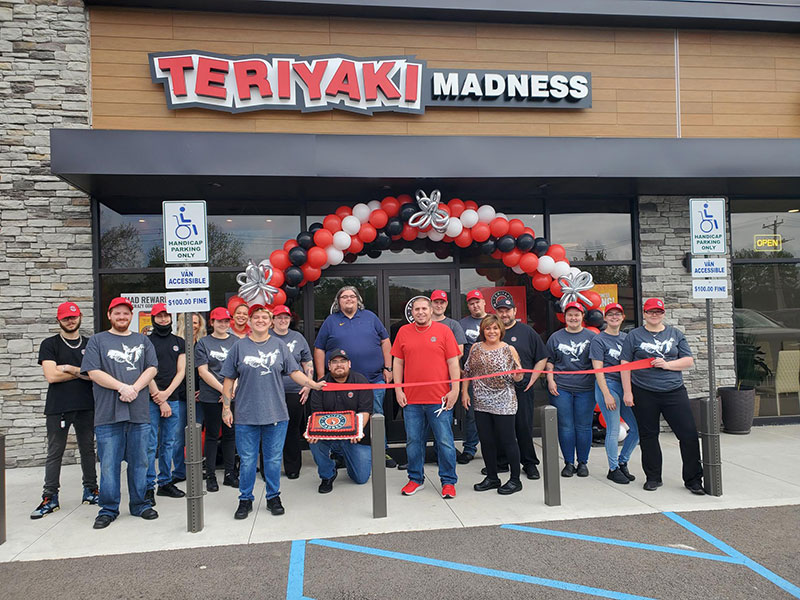 Teriyaki Madness is THE category leader that combines the two fastest-growing segments in food: Asian and Fast Casual. Named the #1 Fastest-Growing Big Restaurant Chain in 2021 by Restaurant Business, Teriyaki Madness (TMAD for short) is winning with a simple formula: high-quality product that gives customers better food with superior ROI and profitability.
TMAD Quick Facts:
#1 Fastest-Growing Big Restaurant Chain in 2021
Largest Fast Casual Teriyaki Concept
$1.16 Million* Average Unit Volume
32%* Stacked Same Store Sales Growth (2021 vs 2019)
Simple Business Model with a 1500' In-Line Footprint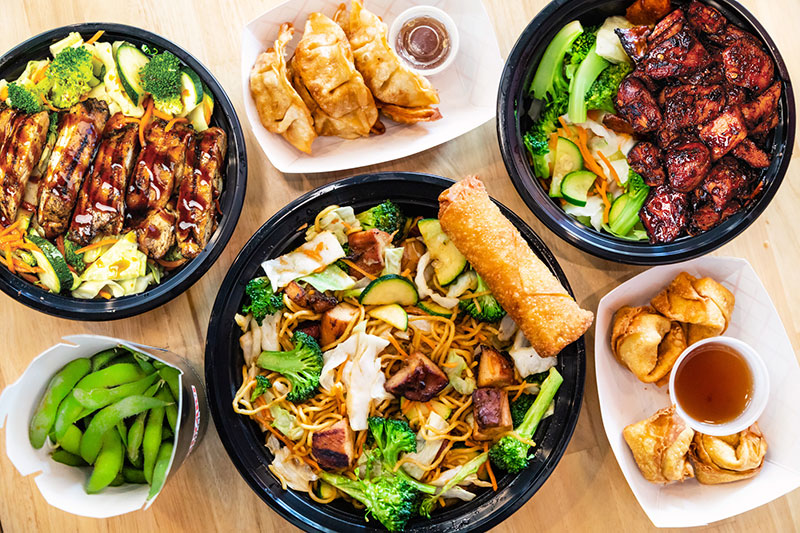 Woking across the world.
With more than 115 locations across the U.S., Canada and Mexico, and another 60+ opening in the next year, TMAD continues to expand--and fast. Experienced, restaurant owners with restaurant concept portfolios are joining and shaping our community. Quickly!
Portfolios and profitability.
Asian is dominated by 'mom and pops' doing home delivery. TMAD has built a business model that is the leading branded delivery concept in the Asian fast casual category. Our experienced leadership team is driving expansion through a focus on simplicity, technology and unit-level profitability.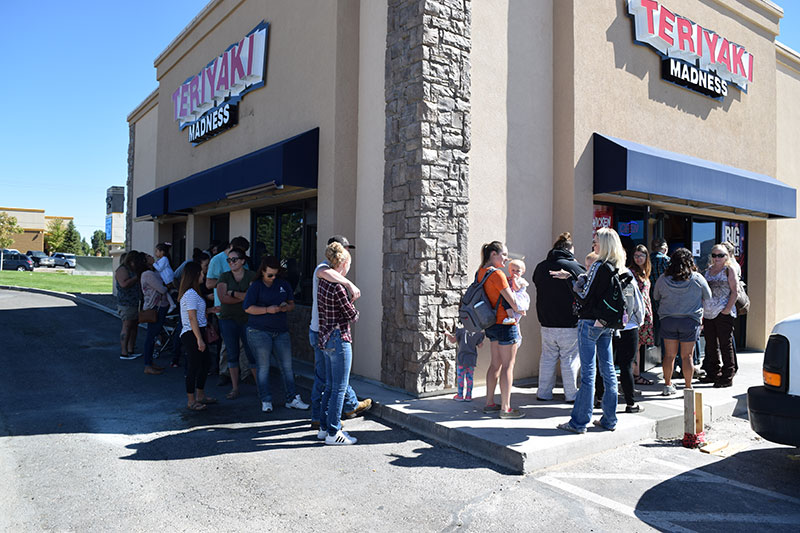 Delivering industry-leading support.
New 'hot' brands may have young teams learning as they go. Not us! We are seasoned, mature and been through a couple of recessions and even a pandemic! In other words, the brand, although relatively young at just a 115+ shops, is being managed, nurtured and grown by an executive team with 1,462 years of restaurant experience. And they look damn good for their age.
The Fast Casual with cutting-edge tech.
Apps, innovative takeout and curbside strategies, rewards programs and a killer user experience are just the start. The TMAD team understands efficient operations and the entire customer journey, and that's what creates such amazing loyalty.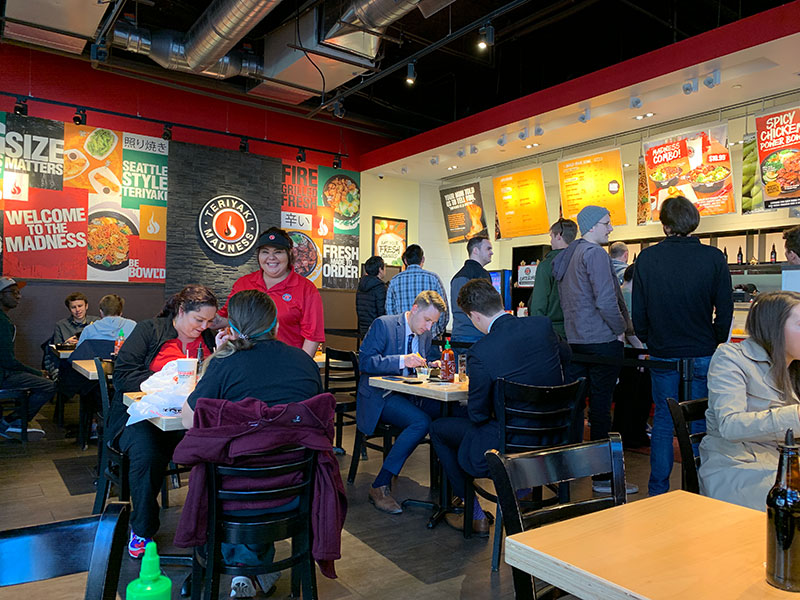 This web page does not constitute a franchise offering or an offer to sell a franchise. A franchise offering can be made by us only in a state if we are first registered, excluded, exempted or otherwise qualified to offer franchises in that state, and only if we provide you with an appropriate franchise disclosure document.
Request Information
Looking for more information about Teriyaki Madness? Take a moment to fill out our quick information request form.