The Great Greek Mediterranean Grill Franchise Opportunity
Financial Information:
| | |
| --- | --- |
| Cash Investment: | $150,000 |
| Franchise Fee: | $39,500 |
| Total Investment: | $300,000 - $400,000 |
| Royalty Fee: | 6% |
Available Markets:

United States: AL, AK, AZ, AR, CA, CO, CT, DE, DC, FL, GA, HI, ID, IL, IN, IA, KS, KY, LA, ME, MD, MA, MI, MN, MS, MO, MT, NE, NV, NH, NJ, NM, NY, NC, ND, OH, OK, OR, PA, RI, SC, SD, TN, TX, UT, VT, VA, WA, WV, WI, WY
Own A Mediterranean Fast Food Franchise
In the food and beverage industry, there's no shortage of franchise opportunities. But only a handful of ventures become truly successful.
The Great Greek Grill is more than a Mediterranean food franchise; we are committed to expanding our legacy. We offer unparalleled support throughout the franchise process, from getting your business up and running to sharing our secrets to success.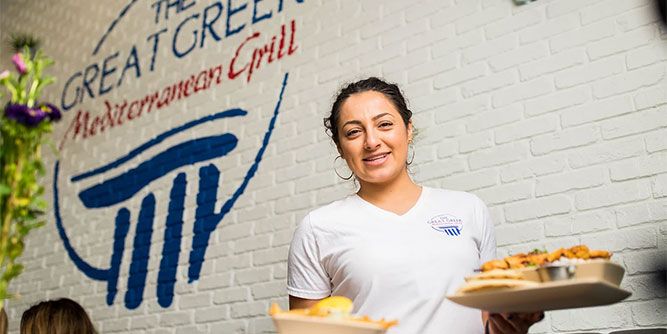 Why The Great Greek Grill?
The Great Greek Grill treats our customers like family. We serve consistently high-quality meals that exceed customer expectations, so people keep coming back for a mouth-watering feast.
Available Territories
Have you finally decided to join our ever-growing family of Greek restaurants? Get in touch with us today, so we can discuss an ideal location for you to put your franchise.
The Great Greek Grill FAQ
We know you have questions regarding franchise opportunities--it is, after all, a big step. So, feel free to browse through our FAQ to find the answers you need.
Take the Great Greek Grill Franchise Opportunity Today
The Great Greek Grill has been in the business of delicious food for many years--three decades and counting, in fact. So, if you ask us, we can give you plenty of reasons to open a franchise.
Before anything else, however, we want to remind you that not all restaurant franchise opportunities are created equal. They may be available left and right, but you must be meticulous when screening them to find one that's worthwhile. An ideal candidate should be a restaurant brand with industry experience, multiple streams of revenue, and a proven track record. We're proud to say that The Great Greek Grill fits the bill in all three areas and we'll make sure you benefit from them throughout our partnership.
Even before Greek food became a fad among health-conscious foodies, we've been serving individuals and families in Nevada with hearty and memorable meals. We've built a solid reputation for serving authentic dishes at great portions and prices. Locals have come to love us for our restaurant's friendly vibe and efficient staff. For this reason, our expansion efforts were nearly seamless, with communities in Florida and Texas quick to welcome us into their thriving food scene.
We're now opening doors across the nation, and we can't wait for you to become part of the family and share our success.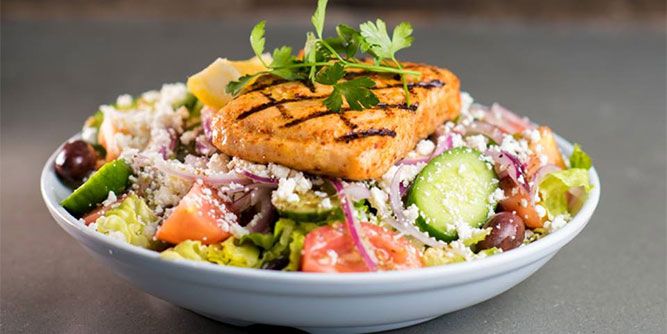 Our Greek Restaurant Offers Franchise Opportunities
Our Greek restaurant is on the radar of foodies because we serve memorable meals. Customers keep coming back week after week because our team uses the freshest ingredients for dishes that are prepared every day.
We have more than 30 years of experience in the hospitality industry, giving our franchisees a distinct advantage. Through our brand's recognizable name and our outstanding training program, we help pass down our success to our franchise owners.
The quality of our food is what anchors our business. No matter the location, people come by to have a taste of authentic Greek cuisine. Our menu appeals to all palates, from the spice lover to the health conscious. Equally noteworthy is our commitment to customer value. Not only are our dishes made using the freshest and finest ingredients, we also stay as true to Mediterranean traditions as possible. This reflects in the relaxed and family-friendly vibe of our restaurants. We train our staff to be approachable, efficient, and consistent. We give our franchisees the confidence and know-how to run a Great Greek Grill so they can focus on forging connections with the community they serve.
And with sufficient background in the industry and a proven operational framework, we make sure you invest in a restaurant franchise that has a good return on investment. If you want to be in the business of delicious food, invest in The Great Greek Grill.
Our Franchise Opportunity Has Multiple Advantages
As a restaurateur about to invest in a franchising opportunity, you're probably wondering what exactly is in store for you. Well, when you take the opportunity we offer, you can be sure of running a restaurant franchise that brings in a high return on investment.
A Proven Franchise Model
Currently, we have many restaurant and catering patrons who keep coming back for their Greek food fix. These two streams of revenue--traditional dining and catering--will keep you busy. Your franchise will benefit from the existing demand from our pool of loyal customers, even as you are attracting new business and winning over new patrons every day.
Decades of Experience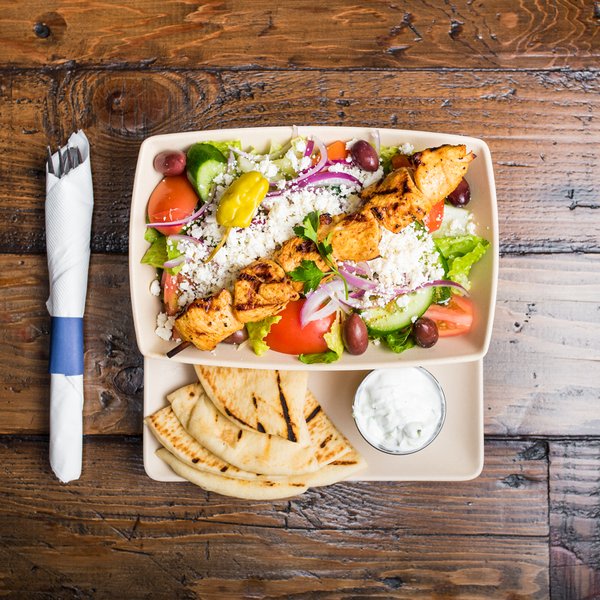 We have been in the industry for 30 years, and in that time we have perfected an operational process that results in a successful track record. We'll let you in on this process once you decide to open a restaurant franchise with us.
Growing Preference for Greek Food
Now is an exciting time to invest in a Greek food franchise, given that more and more people are realizing the health benefits of the Mediterranean diet. No wonder Greek cuisine is gaining ground in the U.S. Today, it's become a top-of-mind option when eating out, and gyros, tzatziki, and souvlaki have become household names.
Our patrons love our food because it's the closest they can get to the true flavors of Greece. Even people tasting our dishes for the first time fall in love right away. Each dish is made fresh with the finest ingredients and comes in filling portions.
A Long-term Partnership
Once we see that you have what it takes to carry our brand forward, expect our team to support you throughout the process. You won't pay for anything you won't benefit from.
We'll help you find the ideal location, plan out the construction, get the necessary supplies and equipment, train you and your staff, promote your location, and organize a successful launch date. On top of that, you'll get ongoing corporate support so that you can focus more on attracting and retaining customers, molding your people, and delivering an exceptional dining experience.
Own a Great Greek Grill, and start enjoying these perks the moment you open your doors.
Request Information
Looking for more information about The Great Greek Mediterranean Grill? Take a moment to fill out our quick information request form.