I was reaching the point where I wanted something different from my career and as soon as I heard about the e² Young Engineers, I immediately fell in love with the concept. Working with children and helping to plant the seeds of science, technology, math and engineering in their minds is beyond satisfying.
I was reaching the point where I wanted something different from my career and as soon as I heard about the e² Young Engineers, I immediately fell in love with the concept. Working with children and helping to plant the seeds of science, technology, math and engineering in their minds is beyond satisfying.
Financial Information:
| | |
| --- | --- |
| Franchise Fee: | $30,000 |
| Total Investment: | $39,000 - $45,000 |
Available Markets:

Canada: AB, BC, MB, NB, NL, NT, NS, ON, PE, PQ, SK, YT
United States: AL, AK, AZ, AR, CA, CO, CT, DE, DC, FL, GA, HI, ID, IL, IN, IA, KS, KY, LA, ME, MD, MA, MI, MN, MS, MO, MT, NE, NV, NH, NJ, NM, NY, NC, ND, OH, OK, OR, PA, RI, SC, SD, TN, TX, UT, VT, VA, WA, WV, WI, WY
International Opportunities Available
Build Your Tomorrow. Today!
Background: We are e² Young Engineers
Young Engineers enrichment programs combine education + entertainment = edutainment. We created a variety of different programs that can be used to teach science, technology, engineering, math (STEM). Children joining our educational community can learn and enjoy arithmetic, physics, mechanical and software engineering, coding, and robotics.
We have developed special programs and workshops suited for children at both ends of the learning spectrum, from gifted children to those with learning disabilities. We operate in schools, libraries, museums, community centers, to name a few. Statistical tests show a clear connection between participation in our e² Young Engineers programs and success at school and 21st century development of an arc of skills.
Our Achievements
In 2011, CEO Amir was awarded by Prince Charles with the Youth Business International Entrepreneur of The Year honor, highlighting the impact e² Young Engineers has made on individual students and their communities. In an effort to provide children across the world the opportunity to benefit from the e² Young Engineers program, the company began franchising the business in 2012. e² Young Engineers has spread to 45 different countries throughout the globe.
In 2017, Young Engineers was involved in breaking the Guinness World Records for the tallest tower made from building bricks reaching 36 meters (118 foot).
In 2018, Prince William met with our CEO to learn more about Young Engineers and our newest development, Algobrix.
Today, e² Young Engineers is dedicated to sharing its unique method of edutainment across the globe. e² Young Engineers can offer you a model that can suit your capabilities and skills such as a local or master franchise.
New Developments From e²
Algobrix - Coding all the way to the future
Build. Code. Play. Algobrix is an innovative new way kids and even grownups can learn the basics of coding. The best part... you don't need a computer.
How does it work?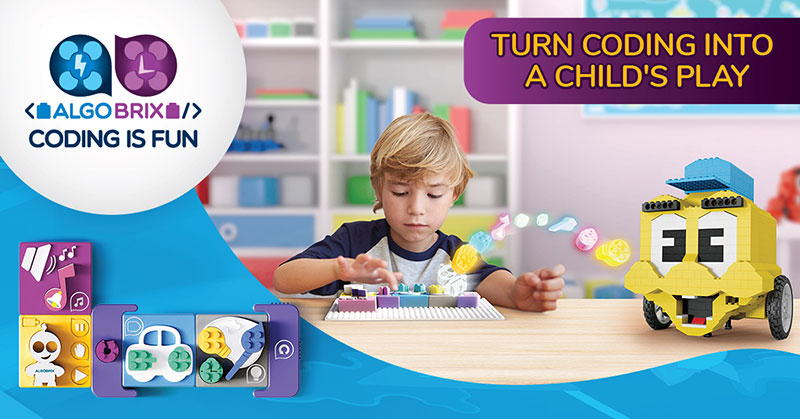 Build your robot. Code by placing function blocks in a sequence. Press Play to send the code via Bluetooth. The robot will perform the code.
This is a market changing product is the coolest way to code. Algobrix is the only building blocks that transform coding into playing while teaching your kid to think like a programmer.
We Have Affordable New Packages
Choose from 5 different starter packages to better suit your budget.
Packages start from $19,500 up to $55,500. Packages include franchise fee and equipment costs. You can now start your dream business and not break the bank!
Key Benefits
Working with a statistically-proven product
Working with the only children's education company to have its own research and development team and its own APP
Fast ROI
Numerous options to diversify revenue stream
Using innovative approaches that are being promoted by highly- regarded academic institutions
Modest investment
Large territory selection
Flexible working hours
Comprehensive training program for new franchisees
Managerial, financial planning and marketing in house support
Fast-growing industry
Special for Franchising-10% off the franchise fee. Find out more!
The Operating Model
This business provides education and tutoring services to children and families, utilizing proprietary curriculum focused around using LEGO® and K'nex® bricks, while instilling specific 21st century skills.
Our field tested and proven programs demonstrate scientific principles in a fun and accessible fashion, combining experiments that form engineering intuition with stories that capture the children's imagination. Program delivery methods include cooperation with local community centers, schools, playgroups, various religious institutions, libraries, science museums, and any other center where children activities may occur. Diversify your revenue by hosting birthday parties, workshops, summer camps, parent- student day, elderly and corporate workshops, special events and more. The franchisee will be operating an exclusive territory and will be provided the full support of e² Young Engineers management team and global network of support staff.
e² Young Engineers FRANCHISE OWNERSHIP GIVES YOU THE ADVANTAGE!
Easy to Operate
e² Young Engineers has developed a simple and straight-forward approach to an education business that is easy to learn. Our franchisees leave training with the tools, knowledge and confidence needed to start and grow a successful children's education business. Our business development team consists of a marketing specialist, operational specialist, and a financial analyst. This experienced team will guide you every step of the way for as long as you are a franchisee.
Manageable Investment + Diverse Revenue Stream =
Excellent Return on Investment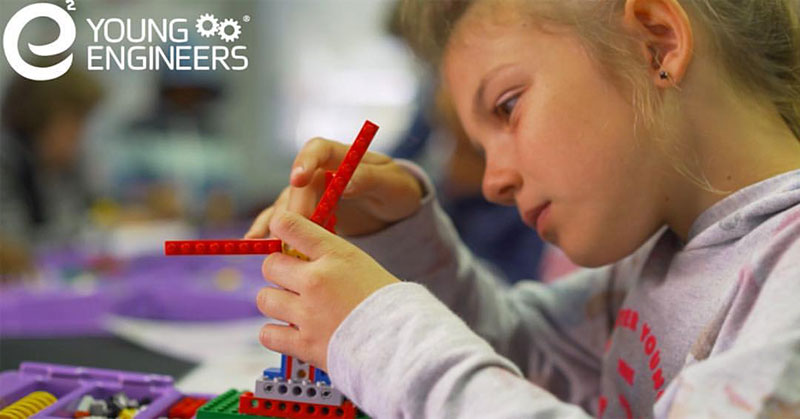 This web page does not constitute a franchise offering or an offer to sell a franchise. A franchise offering can be made by us only in a state if we are first registered, excluded, exempted or otherwise qualified to offer franchises in that state, and only if we provide you with an appropriate franchise disclosure document.
Request Information
Looking for more information about e² Young Engineers? Take a moment to fill out our quick information request form.