Arby's Franchise Opportunity
"Five years ago, when we were buying restaurants and growing, we looked at Arby's as an iconic Brand that was just being held back. When Roark bought Arby's, you felt there was something special was going to happen. Well, the world has completely changed. Now everyone realizes Arby's has untapped potential, and people are just starting to take note. ... The potential of this brand has never been greater than it is today. I have been a part of this brand for 20 years and today, I am more excited than I have ever been."
John Wade
head of AES Group LLC, which owns 21 Arby's restaurants in GA and IN
"(CEO) Paul Brown is a super individual, very unassuming, very focused, very professional. He hit the nail on the head when he met with (franchisees) about his plans and said, 'You know this is about a brand, this isn't about going out and trying to be somebody else,' which we've done so many times. At the time when our abundance of high quality proteins were out of sight, and it looked like it would be a difficult path forward, he came out with 'We Have the Meats®,' and he's brought on a superb leadership team. We've taken on the monster with the price of proteins and made it a win-win for everybody. The new building design, the new Delight production tables that allows our footprint to be smaller, and the experience for our guests inside the restaurants -- it's all been very, very innovative, creative, and bold."
Rick Bentley
head of Bentley-Miller Corp., which owns 26 Arby's restaurants in MT, NE, SD, and WY
Financial Information:
| | |
| --- | --- |
| Cash Investment: | $500,000 |
| Net Worth: | $1,000,000 |
| Franchise Fee: | $6,250 - $37,500 |
| Total Investment: | $271,950 - $1,773,000 |
| Royalty Fee: | 4% |
| Advertising Fee: | Minimum of 4.2% |
Available Markets:

Canada: AB, BC, MB, NB, NS, ON, SK
United States: AL, AK, AZ, CA, CT, DE, DC, FL, HI, ID, IL, IA, LA, ME, MD, MA, MS, MT, NE, NV, NH, NJ, NM, NY, NC, ND, OR, PA, RI, SC, SD, TN, VT, VA, WA, WV, WY
We Have the MEATS... and the momentum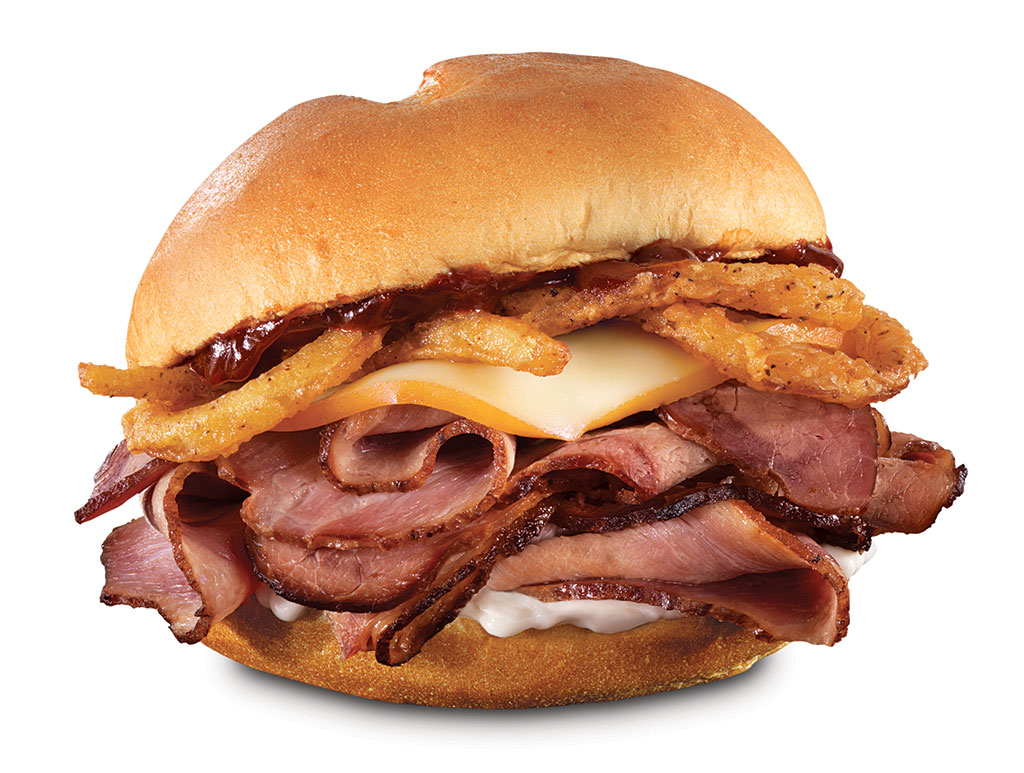 Arby's is the second-largest sandwich restaurant brand in the world with more than 3,400 restaurants in seven countries.
Arby's unique Fast Crafted® positioning gives our brand a competitive edge. Arby's is winning by serving quality food, affordably priced, with the speed and convenience guests demand.
We have a meaty menu guests crave, a marketing approach that is bold and authentic, and a restaurant design that is helping drive significant returns for franchisees.
Arby's unique positioning between QSR and Fast Casual also gives the brand a competitive edge. Arby's is winning by having higher quality food consumers crave, yet still priced less, with the speed and convenience consumers expect.
Arby's and its franchisees are investing in growth, and there is a lot of room for Arby's to continue to grow. To learn about available markets and to start a conversation with our franchise development team, fill out the form and let us know a little bit about you. We'll send you a free executive report that offers in-depth information about our franchise opportunities, and we'll reach out to schedule a conversation.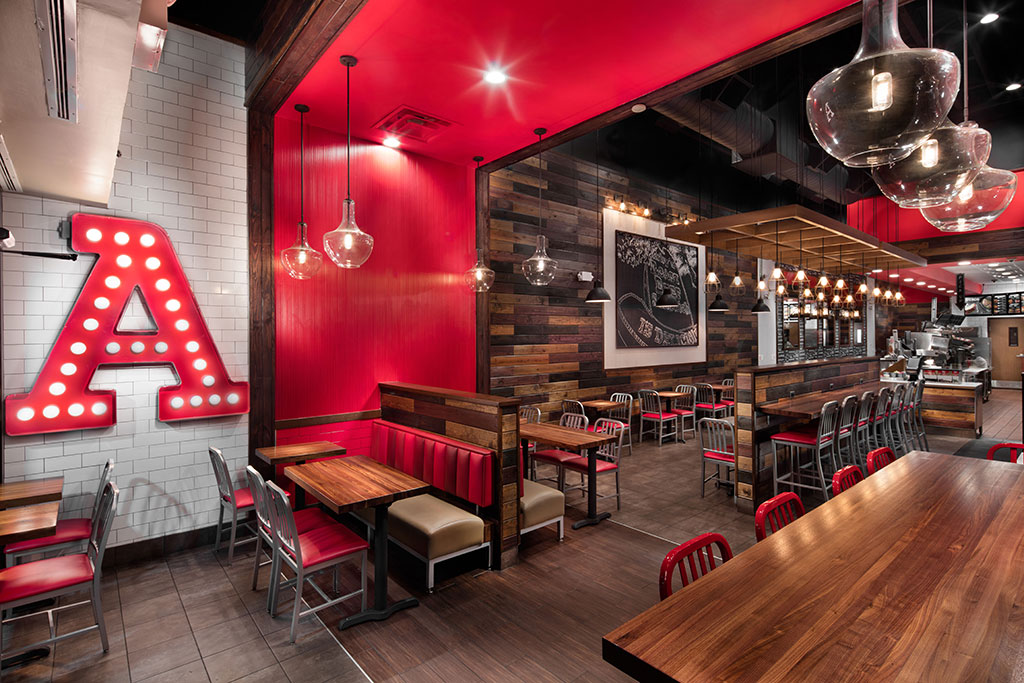 This web page does not constitute a franchise offering or an offer to sell a franchise. A franchise offering can be made by us only in a state if we are first registered, excluded, exempted or otherwise qualified to offer franchises in that state, and only if we provide you with an appropriate franchise disclosure document.
Learn More
Looking for more information about opening a Arby's location in your area?