Leading The Sandwich Franchise Category
With Fast Crafted® Sandwiches
Visionary Leadership, Menu Innovation, Marketing Savvy,
And Value Engineering Are Driving Same-Store
Sales Growth And Profitability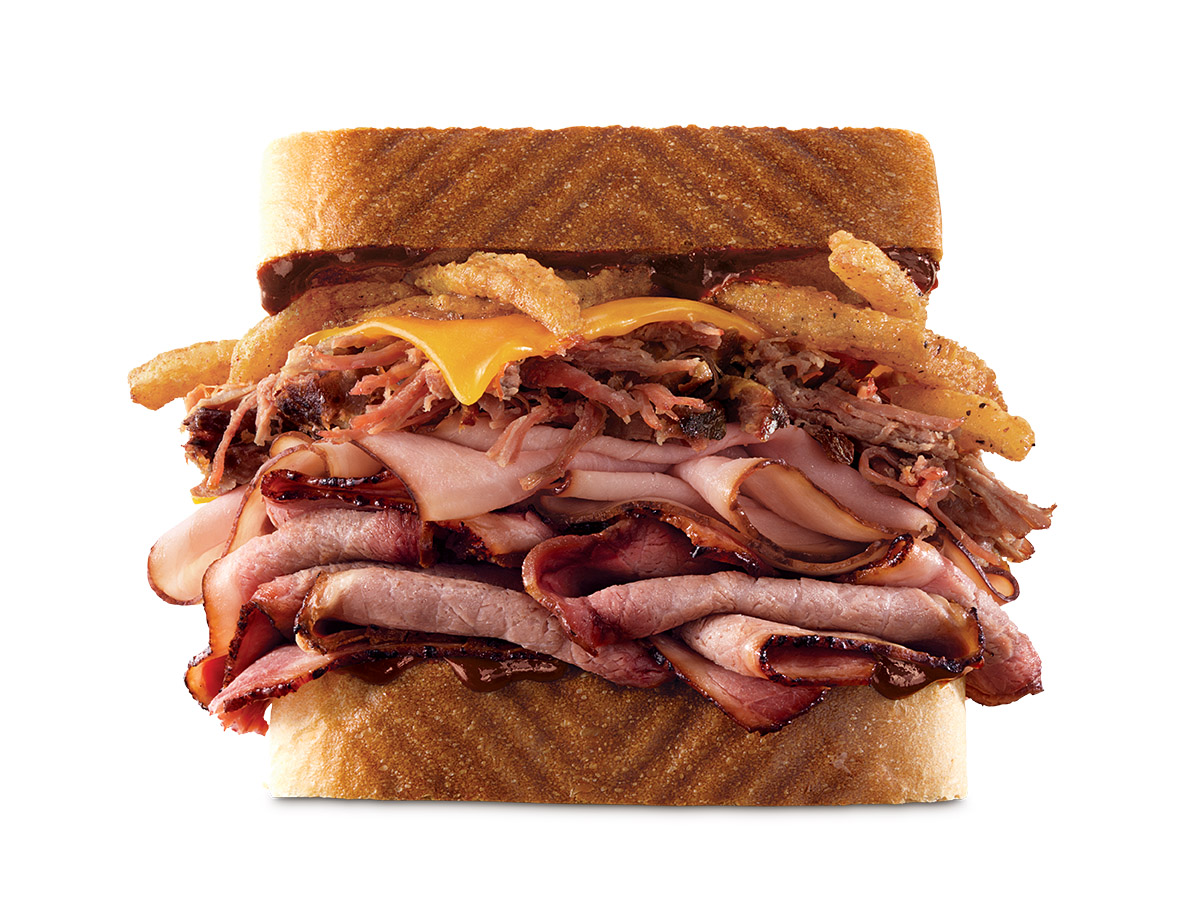 Arby's is a 52-year-old legacy brand in the midst of a growth spurt typically associated with an emerging brand. We've seen several years of consistent same-store sales increases, our transaction counts are up, and our AUVs are hitting new records. As Business Insider reports, we grew at three times the rate of the average quick-service restaurant in 2015. Our growth has earned accolades from Fortune magazine. Arby's is backed by name recognition and solid execution. We have more than 3300 restaurants and room to open thousands more.
"Arby's is performing significantly well, and the momentum is really just beginning, so it's a wonderful time to join the Brand," CEO Paul Brown says of the Fast-Crafted™ sandwich franchise. "You get the best of both worlds. You can come into a very established business with a large organization behind you, with decades of experience to help you grow your business, and you can also join at a time when the Brand is outperforming the rest of the quick-serve industry"
The parent company of the franchisor of the Arby's® Brand, Arby's Restaurant Group, Inc. (ARG) owns more than 1,000 restaurants, and we set aside more than $189,000,000 from 2013 to 2015 to upgrade and expand our own operations.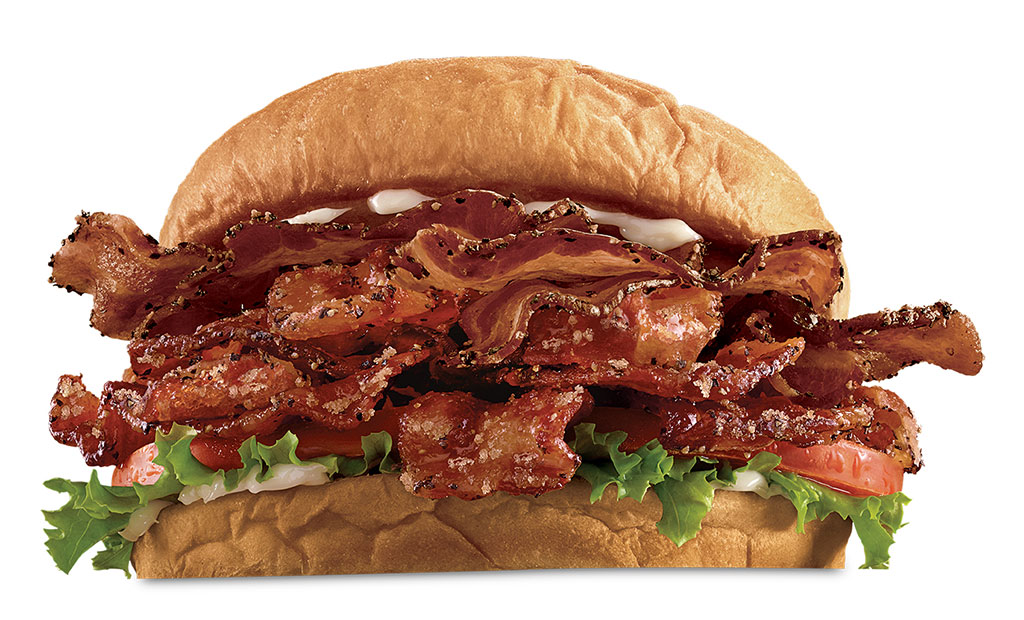 We also added operational innovations, including the Delight Line to which has enhanced speed-of-service, operations, and increased employee efficiency; and Cook & Hold ovens for cooking and holding our signature roast beef, improving quality and operational efficiencies. We reduced our carbon footprint and energy consumption with our award-winning Efficiency Matters program, as well as our participation in the U.S. Department of Energy's Better Buildings Challenge program.
Our franchisees are also expanding their operations. For instance, United States Beef Corporation (U.S. Beef), which owns more than 330 Arby's locations nationwide, plans to expand to 400 locations by 2020. AEG Group LLC, which is owned by former RTM Restaurant Group president John Wade, has 21 Arby's® restaurants and hopes to aggressively expand by 2025. Joe Brumit, a longtime restaurateur who started his career at a burger franchise before becoming an Arby's franchisee has expanded from 13 locations in 1988 to 34 in 2010 and 44 in 2015. He's excited about Arby's leadership, its brand positioning, and its performance. "We've got some plans to really try to grow this Brand," he says.
What's Bringing In New Guests?
The new restaurant design and our menu share a common inspiration: "deli-inspired delicious." When guests step up to the counter to place an order, the meats are front and center. After they place their order and move down the counter, they can watch their sandwich be crafted. They can see the quality and authenticity that goes into Arby's.
We have been known for our delicious roast beef sandwiches for five decades, and we still are -- but guests have learned to come to Arby's for brisket, ham, bacon, turkey, and more.
Our award-winning "We Have the Meats®" advertising campaign has drawn in new guests eager to try out our deli-inspired menu. Successful product launches have helped attract more guests, and we have a strong pipeline of limited-time products that have been market tested to prove their appeal. Smart social media marketing has amplified Arby's buzz, especially among younger guests.
Revenue Growth Driven By Increase In Transactions
Transaction counts are up, and the demographics of our business have radically changed. From 2012 to 2015, the percentage of Arby's guests who were between ages 18 and 34 jumped from 38% to 54%. This comes at a time when many fast food giants are struggling to appeal to younger, more diverse guests. While other fast food giants appear to be losing an entire generation of guests, Arby's is winning new loyal fans. With 83 million Millennials in America (U.S. Census, July 2015), that loyalty puts Arby's in a strong position for decades to come.
Unique Brand Positioning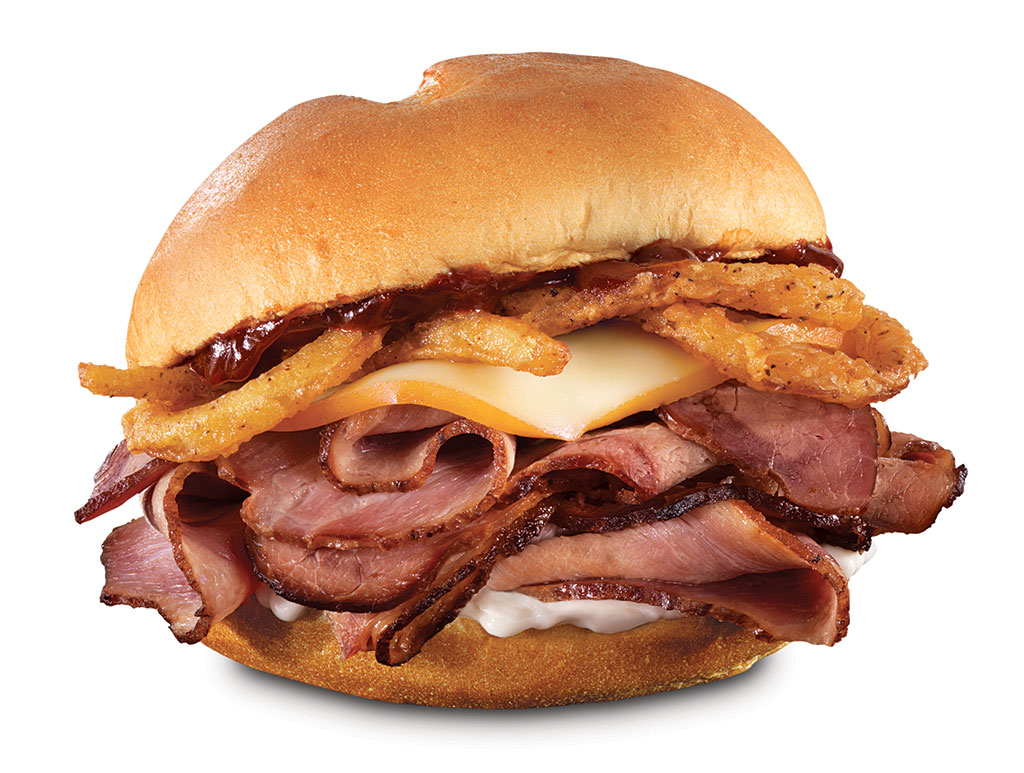 One of the keys to Arby's success has been its market positioning. We use Fast Crafted® to describe the space we occupy in the marketplace. We draw both fast food and fast casual guests, and have advantages that set us apart from each of those categories.
Arby's distinguishes itself from fast food competitors by offering better quality food -- deli-sliced meats and delicious side items (or "friends of meat," as we like to call them). We're not afraid to charge a little bit more for high quality items like our brisket sandwiches, made with meat that is smoked for at least 13 hours. Consumer Reports surveyed its readers in 2014 and found that "more and more, food quality ― not just low price ― is emerging as a deciding-factor for many Americans when choosing where to spend their dining dollars."
Arby's Is Looking For New Franchisees Ready To Grow
Arby's and its franchisees are investing in growth, and there is a lot of room for Arby's to continue to grow. To learn about available markets and to start a conversation with our franchise development team, fill out the form and let us know a little bit about you. We'll send you a free executive report that offers in-depth information about our franchise opportunities, and we'll reach out to schedule a conversation.