2015 Franchise Consumer: Marketing Conference
With technology continuing to rapidly evolve and change the face of both consumer marketing and franchise recruitment, planners for the 5th annual Franchise Consumer Marketing Conference built an educational curriculum to address marketing's hottest topics--with a focus on how technology is influencing marketing today. Thus the theme for this year's conference: "Where Old School Marketing Meets New School Technology."
More than 300 attendees gathered from June 23-24 at the InterContinental Hotel Buckhead in Atlanta, about half franchise CMOs and marketing specialists representing brands in the service, food, and retail non-food sectors. There were many new faces this year, with 51 percent of attendees first-timers.
Franchising's top marketing executives participated in two days of intensive education, sharing, and networking, each seeking to learn more about the latest strategies and techniques in the world of consumer marketing and gain an edge on their competition. "Change is exponential, coming faster and faster. This conference is trying to help us all keep up," said Conference Chair Rich Hope, Jersey Mike's CMO. (See page 20 to learn how Jersey Mike's is using technology to build its brand and better serve customers.)
Tuesday morning boot camps
With technology under the spotlight, one of the first boot camps was "How To Choose a Technology Company." The panel, facilitated by Ed Waller, CertaPro Painters' CMO and co-founder, consisted of Charlie Watson (vice president of franchise development at Tropical Smoothie and Tin Drum Asiacafé) and Tina Bacon-DeFrece (executive vice president at Big Frog Custom T-Shirts), and covered everything from CRM systems to dashboards and reporting systems that provide critical information to management and franchisees alike. Waller outlined how to 1) assess your brand's technology needs, and 2) identify technology vendors who can provide the best results for your brand. Table group discussions helped keep the audience engaged and on their toes.
Two other back-to-back boot camps dealt with brand reputation management. The first, "Understand Your Customer's Experience," was facilitated by Ray Margiano, founder and CEO of Foot Solutions. This boot camp featured four panelists: Christie Finley (chief brand officer at Dickey's Barbecue Pit), Drew French (founder of Your Pie), Martha O'Gorman (CMO at Liberty Tax Service), and Ed Samane (president and founder of PRO Martial Arts). They shared their insights and experiences in customer loyalty and retention, how to capture the voice of the customer, generating in-store customer feedback, dealing with negative comments on social media, training front-line employees to deal (effectively!) with difficult customers, customer service and upselling, and, of course, keeping up with technology. "Technology keeps customers engaged, but it is how this technology is leveraged that will set you apart," said O'Gorman.
The second Customer Experience boot camp, again facilitated by Waller, repeated the earlier "How To Choose a Technology Company" theme, again to a packed house. Watson and DeFrece made a repeat appearance, this time joined by Emma Holahan, digital marketing director at CertaPro. Waller repeatedly emphasized the importance of having an IT road map. But when he asked the room who had one, only one hand went up. This session took on a more technical bent, with the discussion including CRM vs. ERP systems (and the pros and cons of the outside vendors they used); allocating budgets for IT projects (and whose budget); integrating data from different locations, as well as different departments; how to reach and engage franchisees effectively, especially younger ones; whether to build or outsource IT projects; negotiating with tech vendors; how to automate market data capture without involving franchisees; using micro-websites for local optimization with locations in different markets; and the importance of having an IT wish list.
With the morning's boot camps wrapped, attendees flocked to the opening of the Sponsor Networking Gallery for lunch and a chance to visit with more than 140 vendors, suppliers, sponsors, and one other. Technology solution providers were out in full force, offering solutions that ranged from local marketing and SEO to CRM systems and social media. (A list of vendors and suppliers is available at franchiseconsumermarketing.com.)
Welcome, attendees!
The first general session followed, with FCMC Chair Rich Hope welcoming attendees to what he promised would be a conference filled with unique learning opportunities and networking with peers. "That mobile device is here to stay," he said, with 70 percent of Jersey Mike's web traffic originating from smartphones or tablets.
However, he added, even though technology is everywhere, "Some things don't change. Technology is a tactic. It doesn't change strategy. Strategy is the foundation of a good marketing program. Let's focus on strategy," he urged the crowd, before introducing Darrell Johnson, CEO of FRANdata, who presented his annual "State of Franchising" economic report.
Characterizing today's U.S. economy as the third phase in the country's recovery from the Great Recession, this period will be marked by increased overall lending, rising interest rates, and slowly rising confidence and spending. "This is the time for marketing," with successful brands focused on "stealing a slice from your neighbor's pie," he said. "Organic growth will remain low, so you must take market share from others."
He cautioned that this is an "artificial" recovery, the result of financial tricks such as historically low interest rates to boost the economy. He noted that lower gas and commodity prices are not boosting consumer spending, growth remains uneven and concentrated in urban centers, monetary policy is running out of energy (think higher interest rates ahead), and not to look for Congress to help, calling the present body the most dysfunctional since the 1850s.
With all that, what can franchise brands expect over the next 2 to 3 years? Johnson described a slow-growth environment expected to continue into 2017. With the U.S. economy expected to grow 2 to 2.5 percent annually, look for slow, choppy growth concentrated in pockets (geographic or sectors). He noted the proliferation of new franchise brands in health and fitness, frozen desserts, clothing and accessories, business services, and educational and child services. Labor and hiring, he said, will face systemic challenges: demand for high-skilled workers continues to rise while demand for low-skilled workers continues to fall; automation will become increasingly standard; and minimum wage debates will continue to affect franchising.
While the overall economic outlook may appear gloomy, "It is economic growth," he stressed. "It's not bad, it just doesn't feel good." To the roomful of franchise marketers, he added, "Now is your time to shine." The challenge in the coming year, he said, is to collect and centralize data. "We're just at the beginning of finding ways to measure--and what to measure. Performance metrics will be key to assessing the effectiveness of your marketing spend, not only for customers, but for franchisees."
It's a one-screen world
Next up was the first keynote of the conference. Mitch Joel, president of Twist Image, is a "media hacker," author of the book Ctrl Alt Delete, and one of the world's leading experts in contemporary marketing. Joel warned the audience in an eye- (and brain-) popping way that it's time to reboot and rebuild their business model and their life. If you don't, he said, not only will your company begin to slide backward, you may find yourself unemployable within 5 years.
"Social, mobile, and analytics are not going away," he said. PC orders are down worldwide and smartphones and tablets are turning culture into a "one-screen world." He pointed out that in 1999 there were 38 million broadband Internet users worldwide. Today, there are 1.2 billion with broadband Internet access on their phones. He focused his presentation on four ideas, which are explained further in his book.
The power of direct relationships. The battle for a direct relationship with the customer has changed in the past few years, with everyone in the value chain today competing for a direct relationship with each customer. Take Beats by Dre, for example: 7.7 million people "liked" this brand on Facebook and many bought them at Walmart. So who is most entitled to have the primary relationship with the customer, he asked: Beats, Walmart, or Facebook? (Or perhaps Apple, which bought the brand last year?) The point, he said, is that companies are not only doing battle with competitors, "but also with all the players in the value chain."
Sex with data. "We're moving away from demographics and psychographics to personalized, more relevant advertising--to a better, more customized experience for customers," he said. In his book, he calls it a shift from analytics, data, and consumer intimacy to a brand-consumer marriage.
Utility. This is simply the idea of being useful to your customers, providing a service or product they want or need (or don't yet know they need, like the iPhone when it first appeared). Joel said this is the most powerful asset a brand could have, but no one is doing it. Two very specific examples: Charmin's "SitOrSquat" website for finding clean public restrooms when you're out and about; and DishTip, which allows people to search for reviews of specific food dishes, instead of restaurants, like on Yelp.
One-screen world. "The only screen that matters to me is the one in front of me," said Joel. Whether it's a desktop, laptop, tablet, smartphone, or smartwatch, companies must tailor their marketing efforts for each. Adapting your website for smartphones simply by making it smaller and the right shape is not enough--much like the early days of business websites when franchisors basically put their recruitment brochures on their website--simple enough, but not right for the medium. From his book: "The way someone accesses the content is fundamentally different from a web experience, but most important, more and more consumers are using mobile as the first gateway to find out about your brand."
More sessions
The remainder of the afternoon was filled with concurrent breakout sessions grouped into four new tracks this year: Young & Growing Marketers; Franchisee Training, Educating & Motivating; Media Strategy & Execution; and Customer Relationship Management. Attendees chose from sessions that included How to Write, Execute & Evaluate an RFP; Sell-In Strategies for Franchisee Buy-In; Broadcast: TV, Radio, and Outdoor; and PR Strategy & Utilization.
With the daily sessions completed, attendees returned to the Sponsor Networking Gallery to close out the day with a welcome reception, food and drink, and additional time with vendors and peers to explore the new technologies and other marketing solutions on display.
Day 2 dawns
A continental breakfast awaited and awoke attendees before they headed into the day's first general session. Conference Chair Rich Hope welcomed everyone back and introduced a new panel on technology and marketing called "Ask the Experts," which brought together representatives from Google, LinkedIn, and Angie's List. Linda Shaub, senior vice president of marketing at Interim Healthcare, moderated a high-tech panel consisting of Christine Merritt, Google's head of premier SMB partnerships, channel sales U.S.; Kellee Van Horne, LinkedIn's head of customer marketing, sales solutions; and Kevin Weinmann, national corporate sales manager at Angie's List. Each outlined their brand's latest endeavors and product tweaks before addressing questions from Shaub and a very eager audience.
The breakout sessions that followed offered panels on vetting vendors, tracking and reporting results, local store marketing, and managing online and social media reviews. Again, the sessions integrated tried-and-true marketing strategies with online and social media. At noon, the doors opened for a final visit to the Sponsor Networking Gallery.
Attendees returned to the general session room for an open forum with four franchise marketing executives selected by the attendees, who voted for their favorites using the conference's mobile app: Checkers' Terri Snyder, BrightStar's Jayson Pearl, Hungry Howie's Jeff Rinke, and Jersey Mike's Rich Hope. The panel, moderated by Luis Zuniga, former vice president of marketing and communication at CruiseOne, held a lively discussion on marketing and technology issues facing their brands. Topics and questions from the floor touched on building a great marketing team, agency partnerships, online ordering, developing mobile apps, ad budgets, ad funds, and targeting and collecting customer data--and what to do with it.
The panel was followed by a final round of breakout sessions before everyone reconvened for the conference's final keynote.
Million-dollar keynote
J.B. Bernstein, legendary sports marketing agent whose life was chronicled in the movie "Million Dollar Arm," delivered a motivational and inspiring wind-up to the two-day event. His message was tied to his new book, Hey... Where's My Big Idea? and Bernstein regaled the crowd with tales of his groundbreaking marketing deals for superstar clients Barry Bonds and Emmitt Smith. He broke down his own process of idea formation into six steps: 1) information overload, 2) cross-referencing/good thinking, 3) a Eureka moment, 4) idea to business plan, 5) capital, and 6) successful product or business.
The first three steps, he said, are theoretical, while the last three are about execution and the "four P's" (product, package, promotion, and price). However, he added a fifth "P"--perspective--which comes from identifying the need or want. Without perspective ("where everything flows from") he said, the other four "P's" are worthless.
Ideas, he said, are created by a system, not magic. Most people, he said, make the mistake of thinking great ideas come in a "Eureka moment," whereas in his experience, it's the first two steps that make such a moment even possible: 1) intensive research to the point of information overload ("Any part of an idea that is not in your head will ensure you don't think of that idea."); and 2) cross-referencing/good thinking ("It is critical to make sure your mental information is filed properly.")
Only then can you have that Eureka moment, he says. "These mercurial moments happen when a catalyst in your experience galvanizes a group of what previously seemed like unrelated facts into an idea," he explained. "Most people think this is the first idea, but it comes because you have 1 and 2 in your head." Uber is an example, with someone putting together the seemingly unrelated facts that gas is expensive, cabs can be terrible, the average car sits 22 hours a day but costs $8,000 a year, urban driving is stressful, and parking in cities is scarce and expensive.
He closed an exhilarating presentation by saying, "Anyone can drive innovation if they train their mind to do so," and emphasized the importance of the human factor in this increasingly technological era. "Innovation and relationships go hand in hand. If innovation is the vehicle, relationships are the fuel," he said.
After a head- and heart-filled two days, it was time to pay attention to a more basic need. Maggiano's Little Italy, just a short walk up the street, played host to the conference's annual closing dinner, which brought the proceedings to a celebratory conclusion as attendees relaxed over a family-style meal, getting in their final visits with friends old and new, and saying their good-byes until next year.
"The sessions were great and the keynote was fantastic," said Juan Valenzuela, director of operations at Pinpoint Software.
Dodie Pleiss, director of field marketing at Primrose Schools, said, "This is the size and kind of conference where you can really get to know people, and you walk away with a bunch of contacts."
Plans are under way for the 2016 Franchise Consumer Marketing Conference. To find out more, visit franchiseconsumermarketing.com.
FCMC by the Numbers
Attendees
306 Total
144 Franchisors
142 Sponsors
51% First-time attendees
Franchisors by Category
77 Service
31 Food
14 Retail Non-Food
10 Retail Food
12 Other
Published: October 8th, 2015
Share this Feature
Recommended Reading:
Comments:
comments powered by

Disqus

Franchise Update Magazine: Issue 3, 2015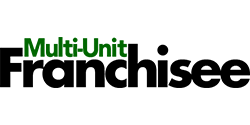 Published quarterly, Multi-Unit Franchisee Magazine is dedicated exclusively to Multi-Unit Franchisees. It delivers vital information and business...
919 Marketing Co. is a national content marketing, PR and social media agency serving franchise brands. Our proprietary social relations approach...