2020 Real Estate Trends: Malls, E-Tailing, and 'Hipsturbia'
While I remain extremely optimistic about the U.S. economy's sustained growth, let's not think we're sailing into a rebirth of the Roaring '20s. Nonetheless, the economy is certainly strong and expected to remain relatively robust into 2020, making it a fantastic time to be leading franchise growth.
Even if a slowdown sneaks its way into the economic landscape, there is far too much muscle behind today's bull market for a slowdown to have a significant impact in the near term. As Andrew Warren, director of real estate research for PwC, stated in this fall's Urban Land Institute's Emerging Trends in Real Estate 2020 report: "Long-term economic growth is probably going to be slower--sustainable, but slower. We look at the potential of 2 percent growth over the foreseeable future--5 to 10 years."
As we head into 2020 it is critical we're tuned into what is trending to make the most of any opportunities.
Rethinking malls
With the markets rising and falling amid trade wars and other political pressures, real estate continues to be the darling of investors. No other investment is providing the type of yield real estate continues to offer.
This means real estate prices will remain challenging in 2020. So stay creative with where you see your concept fitting in. Where can you find the most value? Along those lines, it's time to rethink your stance on malls, because in 2020 they may well be a venue where foot traffic returns. Malls are working hard to revitalize, repackaging what they can provide to retailers and restaurants--and, more important, to consumers.
What I am seeing are experiential concepts maximizing mall spaces. Dynamic draws such as IMAX, Dave & Buster's, Topgolf, and Lucky Strike are redefining entertainment in mall-type environments.
In addition, the evolution of malls in 2020 will more distinctly include the emergence of a new mall ecosystem. By this, I mean malls are introducing more than just new entertainment destinations, renovating and adding on residential and professional office areas. For example, the plans that emerged for the Westfield Montgomery Mall in Bethesda included a project that could add hundreds of new apartment units to the aging property.
The bottom line is that mall owners are rising to the occasion, presenting smart responses to changing consumer preferences that encourage consumers to stay more engaged in malls through innovative uses of their spaces, which could be beneficial for all tenants.
E-tailing will not replace retailing
I'm like many of you... Amazon is at my house several times a week. And I can DoorDash with the best. But let's not be fooled into believing that brick-and-mortar retailers and restaurants are on death's doorstep.
If you're paying close attention to real estate trends, you'll notice that online retailers continue to pop up in malls, shopping centers, and lifestyle centers. E-tailers are recognizing that foot traffic often outweighs online traffic: it provides consumers the ability to use all of their senses in the purchasing process, offers e-tailers new revenue streams, and the upselling process is enhanced dramatically in a retail space.
I share this with you as many of us in franchising face increased competition for real estate. Whether in trendy mixed-use developments such as power centers, neighborhood hubs, or lifestyle centers, online retailers are here to stay. Their proliferation in retail spaces will accelerate in 2020 more than ever, popping up in brick-and-mortar locations and becoming a new competitor in many cases.
Hipsturbia is real
Walkability and unique entertainment and dining experiences in suburban markets will be highly sought after in 2020. The hipster nation has made its intentions known, and real estate investors are responding. In the year ahead, we will see more live/work/play environments in suburban areas. While Brooklyn set the tone, you'll start to see it more regularly in America's hottest markets, where off-mall lease opportunities offer more affordable rent.
Where exactly should we expect that to be? From what I'm observing, the Southern U.S. will be where affordable retail and restaurant real estate meets housing demand accompanied by practical pricing. We should even expect to see restaurant and retail shop owners making land purchases in the more traditionally business-friendly markets of the South and Southeast. I also anticipate secondary markets such as Austin and Jacksonville will continue to gain in popularity. These are markets where a younger workforce, often with budding families, is calling home.
And don't forget tertiary and smaller markets where there are captive communities, meaning less competition for consumers and real estate, and offering retailers and restaurant owners the opportunity to become a big fish in a little pond. Franchise brands face weaker competition in these markets in terms of quality brands. The year ahead will see tertiary cities blossom more profoundly with hipster preferences prevailing.
Conclusion
All in all, I am excited about what lies ahead. It will bring us a fresh set of opportunities. And while franchise developers should be prepared for increased development costs, this just means we need to be more attuned to the coming trends and options. Maybe our focus will turn to converting existing spaces and/or considering smaller footprints--and to new revenue streams, including higher-performing delivery and pick-up options.
The trends noted here--rethinking malls, the convergence of e-tailing with retailing, and hipsturbia booming in hot markets--are three of the most notable for the year ahead. Your ability to navigate them will determine your success in 2020.
Tim Linderman is chief development officer for Huddle House. He began in franchise development more than 15 years ago and has played an integral role in growing national brands including Arby's, Great American Cookies, Marble Slab Creamery, and Pretzelmaker. For more information visit huddlehousefranchising.com or call 800-640-7125.
Published: December 28th, 2019
Share this Feature
Recommended Reading:
Comments:
comments powered by

Disqus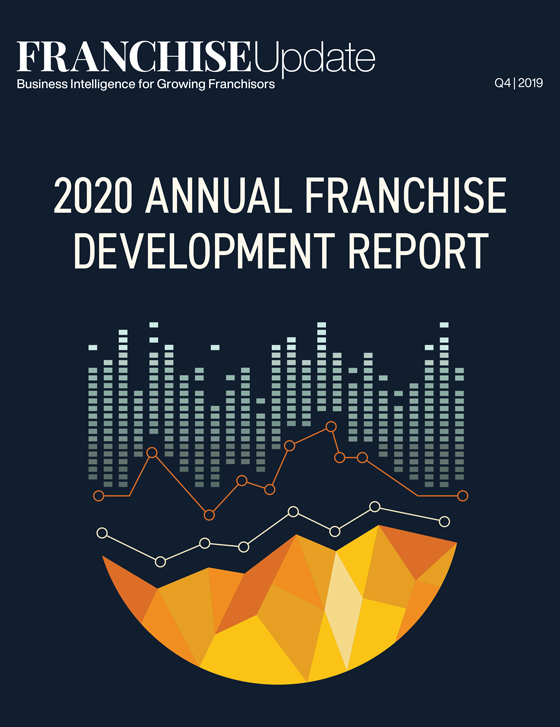 Franchise Update Magazine: Issue 4, 2019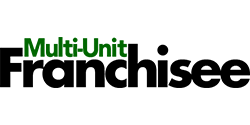 Published quarterly, Multi-Unit Franchisee Magazine is dedicated exclusively to Multi-Unit Franchisees. It delivers vital information and business...
Our franchise management software helps increase unit growth, reduce opening time, track and improve unit performance, automate financial reporting...