Claiming Your Share: Popeyes' Turnaround In A No-Growth World
Growing franchisee profitability usually requires growing the top line, as well as controlling costs. With no rising economic tide to lift all boats, the way to grow sales is to take share from the competition.
This makes sense because most people you think of as "your" customers are also customers of your competitors. If you are franchising restaurants, "your" customers' total spend on eating out is much more than their total spend on eating out with your franchisees. You just get a very small sliver of the customer pie.
But you can increase your share by being different, better, and more desirable to customers. To put a finer point on that growth formula, it looks like this:
Unique offerings + marketing and design that distinguish the brand + guest-focused operations = a growing brand that creates legions of loyalists and generates great wealth.
Your franchisees' sales and profits would explode if they could win away from competitors just one more visit per customer per month. When your brand attracts more customers more frequently, you are creating a growth company. That can happen even in a no-growth economy.
An impressive turnaround
Take Popeyes, for example. Founded in 1972. Bankrupt In 1992. Now, 22 years later, the company is not just profitable, it's the fastest-growing brand in its segment. Popeyes now has more than 2,225 operating restaurants globally, making it the world's second-largest QSR chicken concept based on number of units. "Popeyes' momentum continued to accelerate in 2013," says CEO Cheryl Bachelder. "Our market share of the domestic chicken QSR category grew to 20.8 percent." In 2008 that number was 14.8 percent.
When Bachelder took the reins at Popeyes in late 2007, same-store sales were in decline (-2 percent annually). But for 2013, the restaurant franchisor and operator reported its fifth consecutive year of domestic same-store sales growth (3.6 percent), and seventh consecutive year of international same-store sales growth (4.7 percent).
That's quite a turnaround. Especially considering the poor financial conditions from 2008-2013, including the worst recession since the Great Depression. In this no-growth world, how did a 40-year-old brand in decline suddenly break out as a growth company?
Re-branding success
In 2008, Popeyes Chicken and Biscuits began re-branding itself as Popeyes Louisiana Kitchen. Four initiatives contributed most to the success of the new Popeyes and have the company on a sustainable growth path.
First, Popeyes strives for guest-focused operational excellence. By measuring the guest experience every day in every location, Popeyes knows where "excellence" matters most to customers. Then operators follow disciplined routines that keep attention and effort focused there. Says Bachelder, "Looking forward, we will continue to invest in building leader capabilities to support our ambition of becoming a best-in-class employer, consistently delivering superior service to our guests."
Then the company introduced unique menu items and limited time offers like Bonafide Louisiana Tenders, Wicked Chicken, Garlic Butter Shrimp, Red Hot Popcorn Chicken, Seafood Po' Boy, and Crawfish Tackle Box. Popeyes also introduced un-fried healthy versions of many dishes under the heading "Louisiana Leaux." These are not "me-too" menu items but choices competitors didn't offer. Yet for regular customers, these innovations were natural extensions of the original Popeyes signature dishes of Spicy Chicken and Red Beans and Rice, known to early fans of the brand.
Next, Popeyes made sure their current customers--and potential customers--heard about what's cooking at Popeyes. They increased advertising dramatically, making the leap from local marketing to national media. Popeyes' ad awareness has risen from 14 percent in 2008 to 24 percent last year. In 2009, Popeyes introduced "Annie the Chicken Queen" played by actress Deidrie Henry, to pitch the new food offerings and explain why and how Popeyes' food was authentic and better. "Annie" is a feisty chef with real passion for the "Louisiana Kitchen." Not your average QSR positioning.
Finally, a new freestanding restaurant building design bolstered the perception that Popeyes is more fast-casual than QSR in its food quality and ambiance. Re-design is the most recent initiative supporting the Louisiana Kitchen re-branding. The positive impact on customers' behavior is impressive. As of December 2013, first-year sales of Popeyes' new freestanding restaurants that opened in 2012 averaged $1.6 million. This is "approximately 50 percent higher than new freestanding restaurants opened in 2007, and approximately 30 percent higher than the current total domestic system average," according to Bachelder.
During Popeyes' recent growth, the Great Recession shrank Americans' wealth to 1992 levels and incomes to 1996 levels, adjusted for inflation. Yet they created a growth company in a no-growth world. So can you.
SMG Vice President Jack Mackey helps multi-unit operators improve customer loyalty and drive growth. Contact him at 816-448-4556 or jmackey@smg.com.
Published: September 19th, 2014
Share this Feature
Recommended Reading:
Comments:
comments powered by

Disqus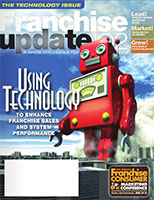 Franchise Update Magazine: Issue 2, 2014
Conferences
InterContinental, Atlanta
OCT 18-20TH, 2023
The business messaging platform that lets you text from your office phone number directly on your computer, so you can actually get a response.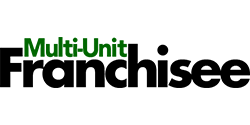 Published quarterly, Multi-Unit Franchisee Magazine is dedicated exclusively to Multi-Unit Franchisees. It delivers vital information and business...