Conflict Is Inevitable, Here's How To Navigate It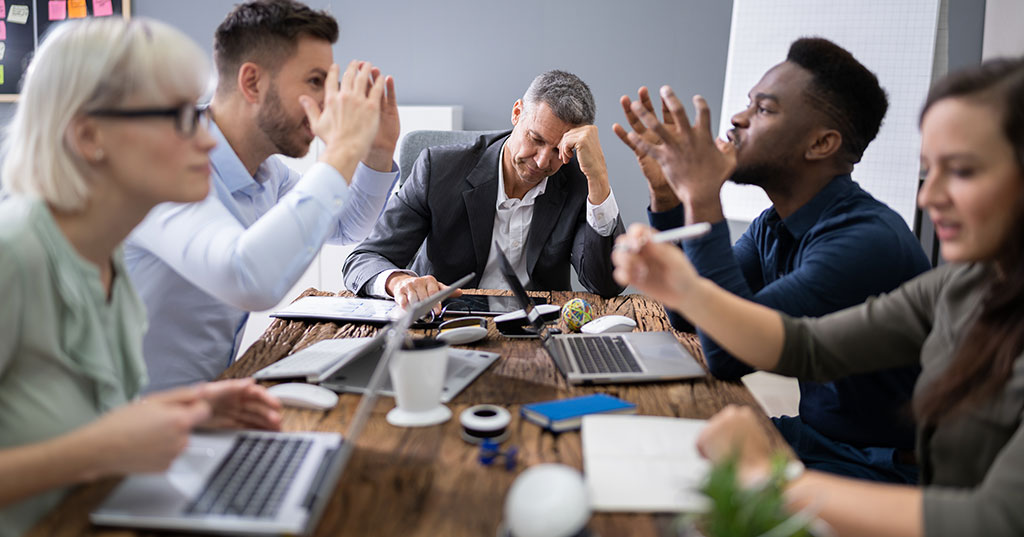 Conflict is a given in life. No two people agree on every angle of every subject. In emotionally bonded relationships like family and or business partnerships, differences of opinion carry more weight and often leads to conflict. For example, we have been conditioned in some way to avoid 2 main topics in discussion…politics and religion. Among the diversity of social networks, a mistaken belief exists that our relationships cannot handle differences in viewpoint. If my:
Child believes something different than I do, then I must have done something wrong as a parent.
Spouse believes something different than me, then we are not compatible
Business partner sees a situation from a different perspective our business may implode, or it would just be embarrassing.
There are some underlying reasons for these responses to our differences, which is probably subject matter for another article, but here I wish to deal with how to navigate conflict rather than how to prevent it or minimize it.
Avoidance of conflict is not the answer, though for many partners and families in business, this is the norm. The reason this isn't the answer is because the issues don't get resolved, only swept under the proverbial rug. There may be no outward or overt conflict occurring, but the underlying current of covert conflict is real and beginning to cause problems, especially now with Covid-19.
The only way to resolution is to go through the conflict not around it. Yes, I'm telling you that you, your family, and/or your business partners need to address the issues head on – now. I know that to engage the conflict overtly in a world where it's been swept under the rug for a long time is a recipe for a nuclear explosion. But its critical to learn how to fight in the right way, fairly and for each other and the business. There is too much at stake to avoid it! The health and resilience of your business is depending upon your ability to communicate, work through differences of opinion, and find common ground.
We need to approach the nuclear reactor with appropriate control rods. Control rods are the mechanism used to slow down the reaction in a nuclear reactor. In the family and business arena, these control rods are collectively referred to as governance. There are several aspects of good governance that allow you to exercise the control rods that will keep the hard discussions from getting out of control and blowing your stack.
Learn basic communication skills. One person speaks. The other person listens. Not terribly difficult to comprehend, but for many, terribly difficult to do. But come on, just stop talking over each other. If this simple insertion of a control rod isn't strong enough to slow down the reaction, then stick it in further. Create communication rules that support the idea.
Identify an object that represents who the speaker is, like a piece of tile or a piece of carpet, quite literally signifying who has the floor. If you don't have the floor, you are not allowed to speak. If this isn't effective, stick the control rod in further.
Create a rule for how long someone can hold on to the floor, like 60 seconds tops – no filibustering! You must also create rules that help the listener do a better job of listening to ensure they are picking up the right message. Here's the cycle of communication to make this as simple as possible:

I speak, you listen. You tell me what you heard. I either confirm you got it or correct where I think you did not.
When I tell you, "yes, you understand me" only then are you allowed to say, "I understand." Then, you speak and I listen, and we follow the same process.
So, yes, governance is about creating rules. Rules create the control that is needed to keep the nuclear reactor a powerful form of positive energy without a meltdown or explosion. The more volatile the situation, the more rules needed. A plethora of areas exist where these kinds of rules/control rods will add value in a close-knit multi-unit franchising business and/or a multi-unit franchising family business, which include but are not limited to the following:
Who gets to work in the business and under what conditions?
How do we expect family, family of employees, or friends of family to act when they come to work?
How do family members get compensated?
How are family members promoted?
What perks does a family member have a right to?

Who gets to use credit card points?
Who gets to use the jet hours?

What kind of monetary distribution from family-owned/income producing assets can we expect?
What kind of forum do we need to talk about these things?
What is the makeup of our board of directors? Or do we even have a board? How does the board function?
How do we separate business assets from family assets?
How do we separate business issues from family issues?
When you and your family/business partners are able to establish the appropriate governance to deal with these and other issues, and are able to navigate your way through conflict and come to mutually acceptable resolutions and ways of handling things without a nuclear meltdown, it goes a long way toward building confidence in your relationships. You will be able to say with assurance that your business can handle some very tough things and make your way through it without causing World War III.
Jeff Faulkner is a partner with The Rawls Group – Business Succession Planners, which has over 45 years of succession planning experience in the franchise environment. By nature, business ownership is risky, there is a lot at stake, flexibility is key to feel the rewards of your work. The Rawls Group's approach to succession creates strategies and structure to keep you on track to live out your vision. For more information visit www.rawlsgroup.com or email info@rawlsgroup.com
Published: May 26th, 2020
Share this Feature
Recommended Reading:
Comments:
comments powered by

Disqus
Charleys Philly Steaks is the #1 Cheesesteak Franchise in The World. We offer delicious, made-to-order food that is affordable without sacrificing...
Cash Required:
$175,000
Class 101 college planning franchise helps high school students get into better colleges and qualify for higher amounts of scholarships and financial...
Cash Required:
$50,000