EmpireBuilders.tv Makes Online Debut

Multi-unit franchisees tell their stories in new video series
Burton W. Folsom uncovered something revolutionary about capitalism in 19th century America. And in his books, he debunks commonly held views about the role of capitalism in the social developments of the Industrial Revolution and the Gilded Age.
Nowhere does Folsom make his case more clearly than in his 1998 book, Empire Builders: How Michigan Entrepreneurs Helped Make America Great. In this book, he wrote about a number of great business leaders who made their state and nation into a great economic power by the end of the 1800s.
What does any of this have to do with franchising? Plenty. Folsom's understanding of the critical importance of entrepreneurs and how they affect their cultures helped frame the development of EmpireBuilders.tv, Franchise Update Media Group's new online video series of interviews with successful multi-unit and multi-brand franchisees.
"Folsom focused on a number of great business leaders who, through their failures and successes, made their state and nation into a great economic power by the end of the 19th century," says Therese Thilgen, CEO of Franchise Update Media Group.
"The visionary entrepreneurs in the book--John Jacob Astor, Herbert Dow, and Will Kellogg--produced tens of thousands of jobs. They built up Michigan's economy when many of the nation's early leaders thought Michigan would never amount to anything," she says. "Then it hit me that franchisors--and in particular the multi-unit franchisees who have it all on the line--are today's Empire Builders."
The goal of EmpireBuilders.tv, says Thilgen, is to showcase the lessons learned and the personal stories of the multi-unit franchisees who have taken huge risks and failed and overcame repeatedly--and show the way to success for rest of us. Thus was born the idea to create EmpireBuilders.tv as a "three-dimensional extension" of what Multi-Unit Franchisee magazine has been doing in print with its profiles of multi-unit operators since 2004.
The online videos are divided into short segments focused on a specific topic or question, such as why these individuals chose franchising, what drives them, their leadership philosophies, how they measure growth, their biggest and smartest mistakes, even what they do for fun. Most clock in at 2 or 3 minutes.
Key franchising players such as Gary Grace, Ted Torres, Aziz Hashim, John Metz, Ricky Warman, and Charles Smithgall were some of the first to be interviewed. Their stories are powerful, poignant, inspirational, and sometimes funny. They are no-nonsense, quick looks into the worlds of these top operators.
Supercuts franchisee Gary Grace talks about becoming a franchisee in 1980 with a single salon. Over 31 years, he's opened 135, beginning in southern California and extending to New York and Hawaii.
John Metz discusses his first experience with franchising, when he bought a Howard Johnson's property with a restaurant that he planned to tear down. As he says in one of the videos, "I learned that franchising was a much better way to go than trying to be independent." Since then, he's also become a franchisor.
Aziz Hashim speaks candidly about his procedures for evaluating potential new brands. "We are always looking for brands that meet our criteria. Every year we do a very robust business plan and decide which brands would work for us. Then we go after those brands, engage with those brands, do more research with those brands, and look for opportunities within those brands."
These are just three examples offering a brief look into the insights and perspectives these Empire Builders provide in their interviews on EmpireBuilders.tv.
"You have people from all demographics--from every socioeconomic level, ethnicity, and age group--sharing their honest stories of successes and failures," says Thilgen. "There are stories of kids who worked in fast-food restaurants when they were young who now operate dozens of units. And there are stories of immigrants who came to America in search of a better life and found it in franchising." In essence, she says, franchisees today are the broad shoulders of small business in America.
Franchising itself has gone through quite a transformation during the past half century. Single-unit, mom-and-pop operators have given way to savvy multi-unit operators who wield power, influence, and the capital to back it up. The American Dream has grown up and gone sophisticated, and the stories told on EmpireBuilders.tv are as unique as the operators who tell them.
Scheduled programming
EmpireBuilders.tv officially launched in March. Additional interviews will continue to be posted in the coming weeks and months.
Our hope is that these video snapshots will provide insights, lessons, and useful tips for other multi-unit franchises, as well as entrepreneurs who may be considering a life in franchising. These videos deliver a peek inside these professionals' best practices in both life and business, providing a glimpse into the lives of the extraordinary individuals who have built successful businesses, dealt with hiring and motivating employees, faced tough economic times and many other challenges, and through it all remained true to their calling of a franchise Empire Builder.
There are many stories to be told. Someday one of them may be your own.
Published: November 12th, 2012
Share this Feature
Recommended Reading:
Comments:
comments powered by

Disqus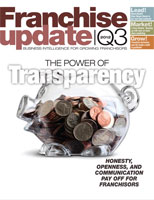 Franchise Update Magazine: Issue 3, 2012
MSA provides domestic and international franchise advisory services to franchisors and companies seeking to establish franchise and licensing systems.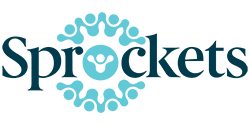 Sprockets is an AI-powered platform that helps franchisees maintain healthy staffing levels and improve employee retention. Our sophisticated...