Employee Management: Finding, hiring, and retaining in 2023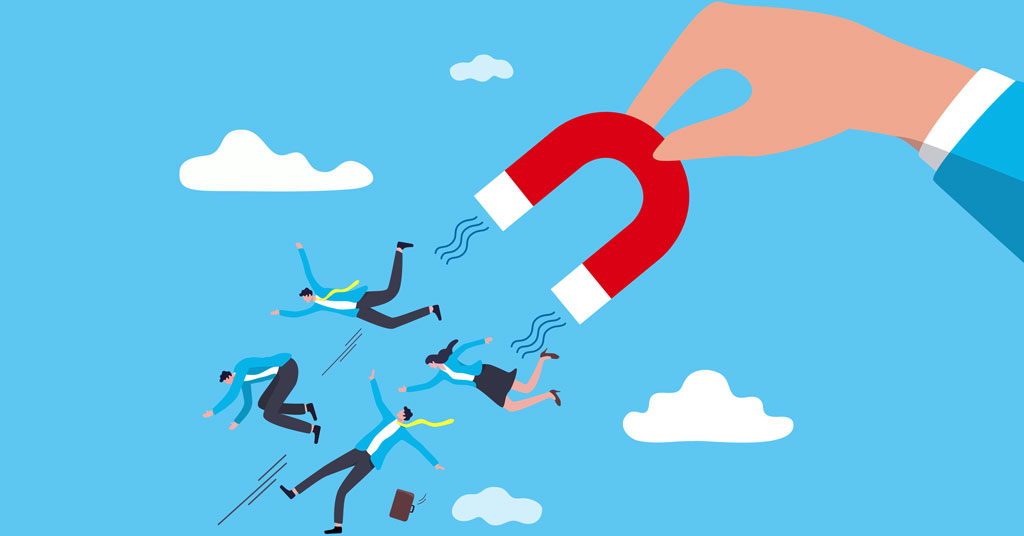 Two Septembers ago, in the midst of what some describe as the most severe worker shortage since the Second World War, Paul Booth Jr.'s company took ownership of its first Ace Hardware store.
Some prospective franchisees might have been hesitant to embark on a new venture in an industry especially stressed for workers. Not Booth. Although new to retail, he was a second-generation McDonald's multi-unit franchisee in Cincinnati, who had learned a thing or two about hiring over the years. Booth rolled up his sleeves and went to work.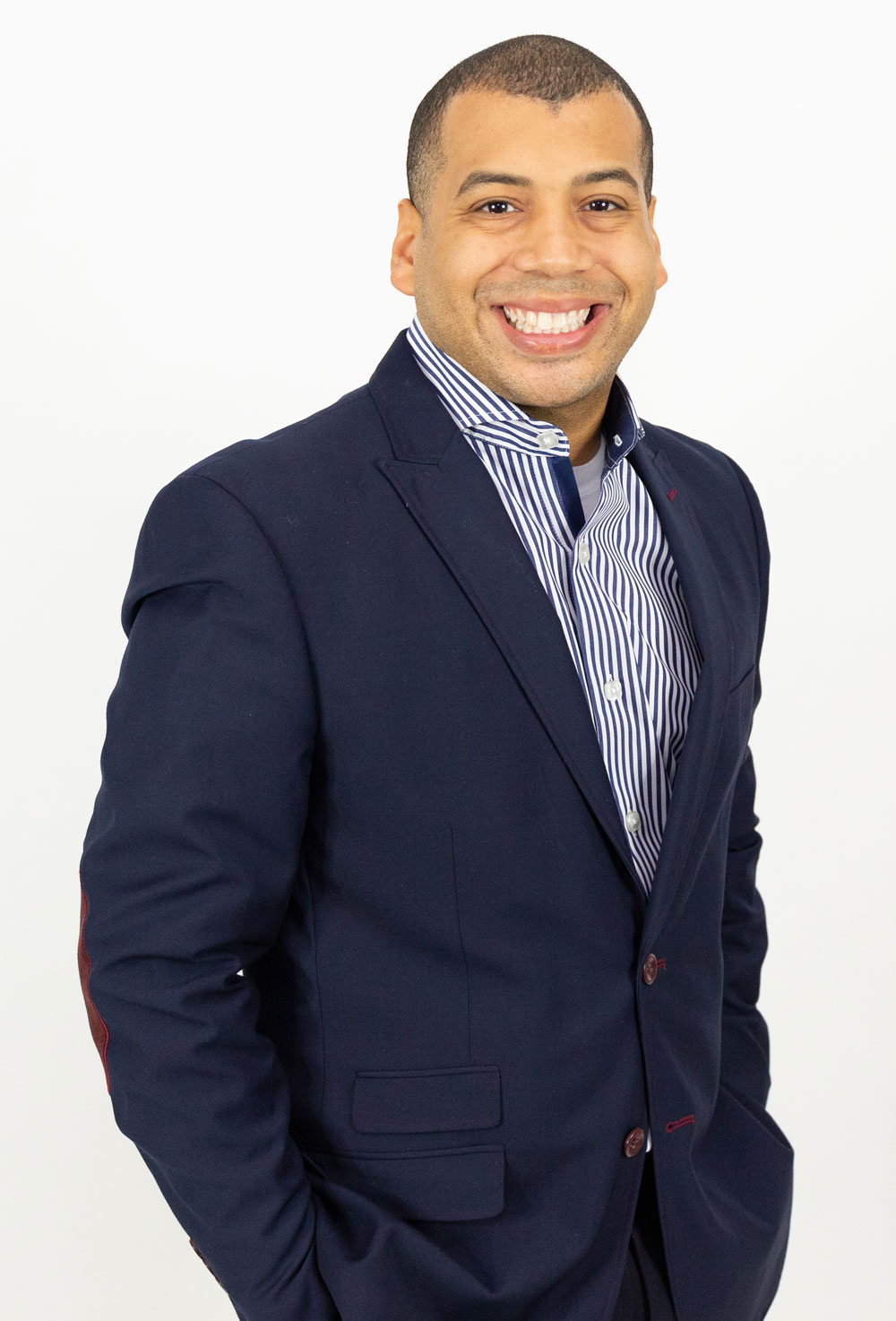 "When I got out of college in 2004, online recruiting became mainstream. You posted a job on a site like Monster and that would be enough," he says. "Today, that can't be the be-all and end-all. You really have to be strategic when you go into the online space."
Booth's strategy? "We've been looking at other ways we can digitally recruit, whether that's by text or just making the application process a lot simpler. We also respond faster. In this day and age, you have to respond within 24 hours. Otherwise, that applicant is on to the next job. Streamlining our process has really helped us."
His strategy didn't stop there. Ace Hardware team members have attended job fairs, visited schools, and increased in-store demonstrations. The stores also sponsor more community events and have established a referral program that rewards current employees for identifying new ones.
"We have a multi-channel strategy," says Booth. "Yes, we do have online recruiting and things like that. But that's just one of many channels where we try to get applicants."
Cold, hard facts
The U.S. Chamber of Commerce estimated that in October there were 3 million fewer people in the labor force than in February 2020.
"We hear every day from our member companies—of every size and industry, across nearly every state—that they're facing unprecedented challenges trying to find enough workers to fill open jobs," wrote Stephanie Ferguson, the Chamber's director of global employment policy and special initiatives, on the organization's website.
Across the U.S., franchise operators are getting creative as they try to pull workers to their businesses from a pandemic-shrunken labor force. Worker expectations about pay, schedules, and benefits are shifting. Some franchisees say the culture they've created is giving them a leg up on the competition. Other franchisees have been forced to rethink their priorities as they struggle to attract and retain talent.
Where have all the workers gone?
What's happened to all the workers? While this may be a subject of debate, the effects of the labor shortage are much clearer. In a study released this past spring by the IFA and FRANdata, 80% of franchise brands reported that the labor shortage had constrained their growth.
David Paris owns a law firm in New Jersey that represents hundreds of franchise operators. Some of his clients have been forced to alter plans for opening new units. Some have shortened their operating hours because of difficulty attracting competent workers.
In addition to representing franchisees, Paris and his law partner own franchise units throughout the country, including Popeyes and Rent-A-Centers.
Although he's typically not involved in the day-to-day operations of his company's units, he hears a lot about today's hiring woes from those in the trenches and from his clients, especially those in the QSR segment. "Getting people who want to work in QSR, getting people who will show up for work, seems like a tremendous challenge," says Paris. "When I talk to my peers and colleagues and clients as an attorney in the franchise world, the same questions are being circulated among the owners: 'Where is everybody, and what are they doing to make a living right now?"
One speculation he often hears is that many are still living off the savings they accumulated from pandemic stimulus checks. "There are a number of different theories out there, but I don't think anyone really has the right answer," he says.
At his Rent-a-Centers, Paris is determined to keep his productive employees happy. Top performers receive travel and financial rewards. However, he says, many franchisees are paying higher wages than ever before and are still having a hard time.
Employees today, he says, "are able to command a premium. They're not necessarily more talented and have no other attributes that would command that premium, but they are allowed to charge it just as a product of the market."
Some of his clients have implemented signing bonuses, retention bonuses, and weekly bonuses paid out if employees show up for all of their shifts. "There's no stone unturned in terms of what people are doing to find employees," he says.
Work/life balance
Booth's company, Concentric Brands, is actively seeking to branch out in limited retail, service-based brands, and quick-service restaurants. At Ace Hardware, the company employs about 25 people. He counts himself lucky that it's a business that draws older, sometimes retired workers. Even so, at one point, the store had lost about a third of its team.
So he set his sights on retention. "We really focused on incentivizing our employees. We stepped up our employee engagement to let our team who had stuck with us know how important and valuable they are, whether that was contests or raffles or highlighting the Associate of the Month," he says. "I have an open-door policy, even though we have management in place. I want people to know they can talk to me. We also listened to what their ideas were for making the business better."
To recruit, team members left the store and took their message to Cincinnati-area residents. "We increased our presence in the community and let people know that we were there and that opportunities were available. When we made our presence known that way, people saw how essential we were, and I think that helped. We had a lot of people walking in saying, 'I would work at Ace. I feel good about this place. When I walk in here, people greet me, they smile at me.' When people had that experience, we got a lot of applicants."
That's not to say finding and retaining workers has been easy for him. "One of the things that is a challenge for us, from a retention standpoint, is the pay. The pay at some of the big box stores is higher," says Booth. However, he says, not all employees are looking only at pay. Some, he says, "are looking for a different type of culture, and that's where we actually win."
It's where other franchise operators also can win by considering the type of culture that's being set within the various brands, he says.
"As John Venhuizen, our CEO, said, our number-one value is love. What company do you go to where you hear that? I actually have my associates, when they join our team, sign off on a values statement. And in that values statement, it talks about love, it talks about humility, all those things that are important to our culture."
Booth also says it's important to accommodate employees when possible, to create "a work environment where people are able to balance their lives or have some level of what I would call work/life synergy. Because sometimes things can't be balanced, they just have to all work together."
Moving forward, it's critical that franchise operators look at scheduling differently, he says. "One of the recruitment tools we used was flexible scheduling—still meeting the needs of the business, but having a flexible schedule. We attracted some high-quality associates."
At the same time, Ace Hardware's proactive approach to hiring has allowed store leaders to stay conscious of diversity and inclusion and the benefits that come with that. Each job opening is an opportunity, says Booth.
"It's all about perspective," he says. "This labor market gives us an opportunity as we're looking at how we want to build and restructure our teams. Whether that's at the store level or management level, I see that as an opportunity for us to think about how we want to do things differently from a diversity perspective than what we did in the past. That's what I've tried to do, and that's what we've tried to do in our organization: to be more diverse and inclusive and to celebrate it."
The competitive advantage
Hiring a diverse staff is not an extra burden in a tight labor market. It should be what naturally happens if you're hiring the best team you can, says Andrew Howell. He and his father own 19 Tropical Smoothie Cafes in Florida and hold licenses for three Another Broken Egg locations in the state.
For the most part, their Tropical Smoothies have been able to maintain stability in their work staff. It also helped that the cafes didn't have to go through extended pandemic shutdowns. And often, they pay more than competitors, because, he says, "If you pay minimum wage, you're going to get minimum results."
Howell also credits the work environment he and store leaders have been able to create over the years. "Overall, we're not having a lot of the same issues that I'm hearing from other people," he says. "I think that's partly because of the culture we've built and how we're taking care of our people. Those things go a long way."
For instance, when the most recent hurricane blew through, an employee's car was flooded. Another had to vacate a damaged apartment. In both situations, the company was able to lend a helping hand. "There are things we've done that have helped us maintain our staffing when it's difficult for everyone else. Those kinds of stories get out to the community," he says. "If you take care of your people, they'll take care of your business."
Howell will soon complete the executive MBA program the University of Central Florida. He doesn't see the labor shortage as a long-term problem, but rather as more of a medium-term one. Eventually, rising interest rates will mean fewer businesses getting built, tighter budgets, and less hiring. "The bigger the unemployment pool is, obviously, the easier it is to find people," he says.
When it comes to hiring right now, some smaller businesses are having difficulties competing against larger companies, which can offer more perks. But Howell believes franchisees have something to offer to employees that the bigger companies can't. And that, he says, is "having the feel that they know the owner, they know everyone involved. We can be small enough that it still feels personal. You're not just a number."
Finding the right fit can be more valuable than perks. "I love the phrase 'The Great Resignation,'" says Howell. "I think that's what we saw throughout the pandemic. We're seeing a lot of job-hopping right now. I think that's just people looking for a place where they can find a home. As restaurateurs, we need to be able to provide good, healthy environments where people will want to stay. Everybody's paying more, but you don't get a competitive advantage by paying more. You have to get a competitive advantage by being a better environment."
Improving employees' lives
Nathan Garn is president of Sizzling Platter, which operates 665 franchised units across 8 brands: Sizzler, Little Caesars, Dunkin', Wingstop, Red Robin, Jersey Mike's, Cinnabon, and Jamba. He thinks the worst of the labor crisis is over.
"From our perspective, generally, it seems to be abating. We're seeing more applicants. Our roster sizes are closer to what we consider to be par." At the same time, he doesn't expect a return to yesteryear. "I don't know that it will ever get back to where we were. It's just getting less pronounced," he says. "We're paying more to team members than we were. Some of it is related to the economic realities facing our potential workforce." Increasing pay was the start, not the finish line.
"We look at this as truly an opportunity for us to reevaluate what we can do to improve our team members' lives. So we launched an employee-engagement initiative that ranges from wellness to how we onboard team members to proactively working to really get their honest feedback and ensure that they have an opportunity to thrive in our organization," says Garn. "We've been working very hard to help communicate the upward mobility and opportunities that we have across our system."
For some people, the jobs are mere stepping-stones, and that's okay, says Garn. But some will choose to spend their careers with Sizzling Platter, and he welcomes that.
"If you look at our team members who are multi-unit operators, our district managers, our regional managers, they all have incredible amounts of tenure with us. And we believe that's because, historically, we've provided a culture where people want to stay and make a career," he says.
"The nice thing about what we've gone through is that it reinforces the notion that we truly need to have our team members at the forefront of all of our decisions, just thinking through how they feel. We get so customer-focused in this industry, but we can't even get to the customers if we don't have team members who are thriving."
Published: March 24th, 2023
Share this Feature
Recommended Reading:
Comments:
comments powered by

Disqus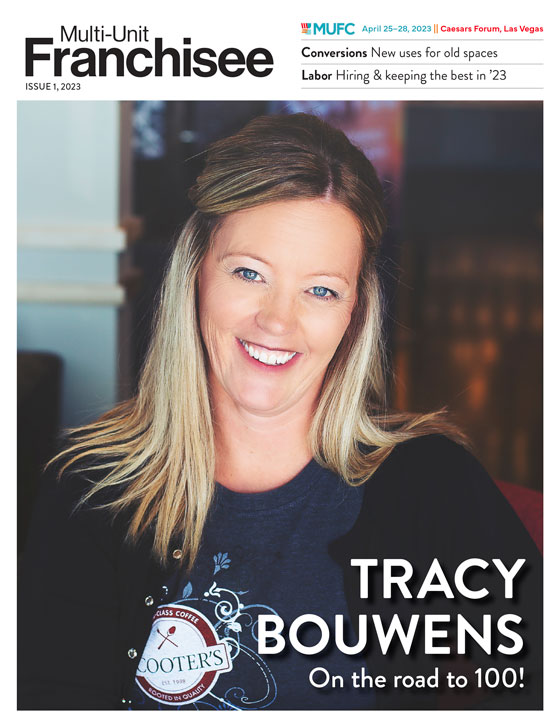 Multi-Unit Franchisee Magazine: Issue 1, 2023
Build a Future with the Computer Service Industry Pioneers. NerdsToGo is paving the way as innovators, entrepreneurs, franchisees, and successful...
Cash Required:
$70,000
Demand for The Bar Method continues to grow as more people discover the benefits of a barre-based workout and feel the empowerment after each...
Cash Required:
$150,000