Express Employment Professionals Opens Its First Office in New Zealand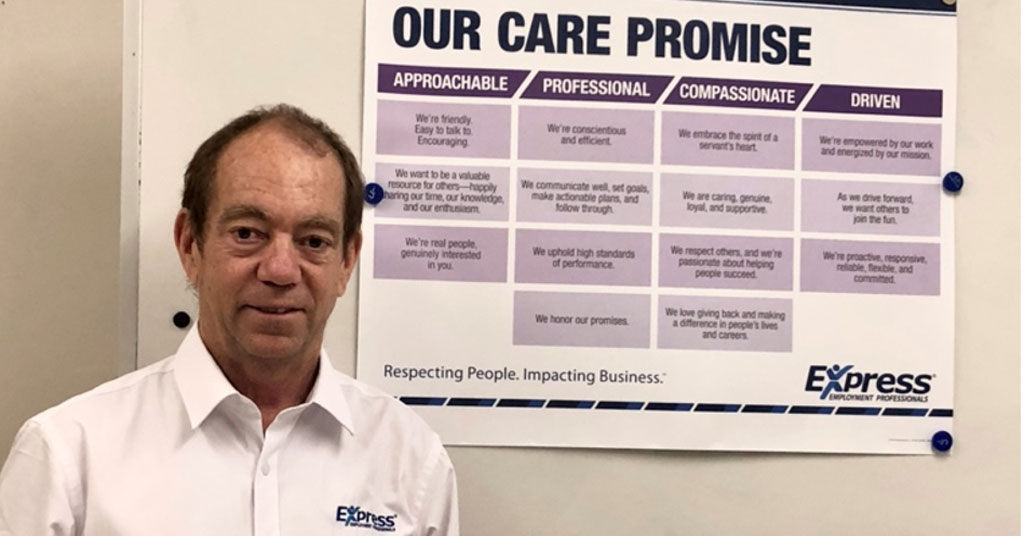 Express Employment Professionals continues its international growth strategy with the grand opening of its first franchised office in Rosedale, Auckland, New Zealand. Expansion of the international employment business began in early 2021 with the establishment of a location in Sydney Olympic Park, Australia, adding to its more than 830 offices internationally.
"This is an exciting chapter for Express Employment Professionals as we continue to connect good people with quality companies across the globe," said Express CEO Bill Stoller. "With local business experts on the ground, our headquarters in the United States is ready to support them with nearly 40 years of staffing experience and success."
The franchisee, Brian Capper, says he is excited to return to his true passion – teaching, training, and development – following a professional career in sales, development of ERP systems, and accounting, ultimately serving as CFO for a mid-sized finance company.
"For me, being a small-business owner is not just about creating my own employment, it's about creating employment opportunities for others and living by my principles," Capper said. "Choosing to be an Express franchisee is the true alignment of those principles and values."
Capper says it hasn't hit his new team yet that they are part of a milestone in Express history as the brand's first franchise office in New Zealand, but they are coming to realize how monumental it is.
"We feel enormously proud of being associated with Express and are very excited about being the first office in our country," he said. "It's a once-in-a-lifetime opportunity to be at the start of something great, and we look forward to being a vital cog in the wheel of the New Zealand community."
Express Employment Professionals is the No. 1 flexible staffing franchise for people, communities and businesses. The company works with job seekers to help them find the right job for their skills and experience, and annually employs over 526,000 people.
Express Employment Professionals employs more than 526,000 people across more than 830 franchise locations worldwide, providing localized staffing solutions to communities across the U.S., Canada, South Africa, Australia, and now New Zealand. For more information, visit www.ExpressPros.com.
Published: September 20th, 2021
Share this Feature
Recommended Reading:
Comments:
comments powered by

Disqus
Sociallybuzz, founded in 2009, is the #1 Social Media Marketing Agency to help franchisors and franchisees increase their revenues, drive sales, and...
Tiger Pistol, the world's leading collaborative advertising platform, connects the power of brands with the knowledge and credibility of their...