Inspiring Women: 20 Female Franchise Leaders share their Wisdom
Each year, beginning in 2014, we've dedicated our first issue of the year to Women in Franchising. This year we asked 20 female franchise leaders two questions:
What advice would you give to women seeking the franchising C-suite?
Describe your job in 100 words.
We received some inspiring responses, which we hope will inspire aspiring women. Our own advice to women seeking a seat in the franchising C-suite? Read on - and Go For It!
Brooke Budke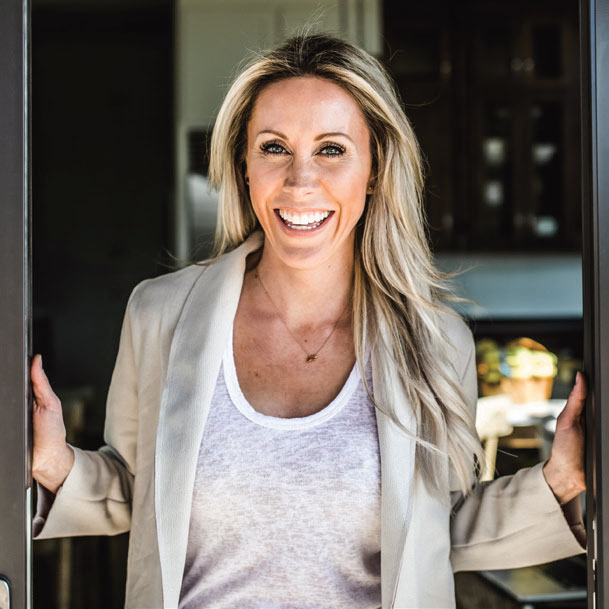 Company: Title Boxing Club
Title: Vice President of Marketing
Years with current brand: 6.5
Years in franchising: 6.5
What advice would you give to women seeking the franchising C-suite?
My advice to all people, not just women, seeking the franchising C-suite is keep your head down, work smart, be kind to all people, and practice gratitude in the workforce. I've learned that being efficient is the most important superpower in business as there will always be more work than time to get it done, especially as you climb closer to the top. You must be a product of the product and walk the walk within your brand standards--not just with your internal staff, but also with the franchisees. And, every day, you must intentionally focus on what's going right instead of on what's wrong.
Describe your job in 100 words.
Our team serves more than 60,000 members in the U.S., Dominican Republic, and Mexico, of all ages, sizes, and abilities. The one thing that's true for all people across the globe is that they are all fighting battles in their life. At Title, we champion their fighting spirit through our boxing workouts, franchisees, staff, and trainers. We hustle hard internally to provide all resources, strategies, and brand innovation to the franchisees, helping them generate revenue and have an impact in their communities. I believe my job is a mix between inspiring franchisees, driving brand strategy, generating leads, moving the brand forward, and slaying company goals.
Lexi Burns
Company: Twin Peaks
Title: Vice President of Talent Management
Years with current brand: 9
Years in franchising: 10
What advice would you give to women seeking the franchising C-suite?
No matter what position you have in the company, make sure you involve yourself in the most important elements of the business. Show that you are interested in the overall growth of the business and not just the department you oversee. Respectfully challenge the status quo and be confident in your opinions. As a woman, you bring a unique perspective that should be acknowledged and considered. Establish clear diversity targets with leadership, measure progress toward your goals, and be consistent in your work ethic until you reach them. Get a seat at the table, keep it, and then look within the department or company and help other women find a voice too.
Describe your job in 100 words.
I joined the Twin Peaks team when the company was just getting started. It has been an incredible rollercoaster ride to see the brand grow rapidly over the last few years to what it is today. I have the privilege of owning and protecting our unique culture. We have a strong culture and employee value proposition, and I have the opportunity to lead the brand and make sure that each person from the support office to the restaurants is an ambassador for that experience.
Kat Davidson
Company: Coolgreens
Title: Vice President of Franchise Development
Years with current brand: 9 months
Years in franchising: 10+
What advice would you give to women seeking the franchising C-suite?
It's incredibly important to find a brand that speaks to you personally. You're not just an executive, but a living and dynamic ambassador for the company. I found Coolgreens at a time when my health was a priority. As I started to find natural remedies in food that could heal my body, I also discovered that it was important for me to work for an employer who was aligned with what I believe. Instead of looking for a job, more important was searching for a brand that had the right mission. It is extremely important to research and take the necessary time to learn about the culture and the leadership team. At Coolgreens, I feel like I have found a place where I belong. The synergy between my brilliant team members is perfect and makes my goals much easier to attain. When passion is the priority, you'll see that it becomes a lot easier to sell and be an advocate for the company.
Describe your job in 100 words.
At Coolgreens, I get to have my hand in nearly every part of the franchise development process. Everything from cold calling, vetting, building and cultivating the relationship, to finally introducing them to an unforgettable partnership. I love that I am responsible for those initial moments of a franchisee's journey that shape their experience with the brand! Coolgreens is an emerging concept with big goals, and it's very exciting to have a front-row seat and role in helping the brand reach new heights. I have an entrepreneurial, nurturing spirit, and that translates into what I do at Coolgreens.
Emma Dickison
Company: Home Helpers Home Care
Title: President and CEO
Years with current brand: 12
Years in franchising: 25+
What advice would you give to women seeking the franchising C-suite?
Always look for a way to say "Yes" to opportunity. Most of the best things that have happened in my career are because I said "Yes," even when I wasn't sure how I would do it. Be confident that you will find a way to get it done.
Describe your job in 100 words.
I love my role at Home Helpers Home Care. It is amazing to know your work is vitally important and can positively affect so many. I believe my role is that of the company's visionary. I work to create a shared vision for the future, then provide my team, franchise owners, and vendor partners with the support and resources to bring it to fruition. It's imperative not only that I set up our team for success, but also that I give them the space to leverage their unique expertise for the benefit of Home Helpers.
Lisa Dimson
Company: Your Pie
Title: Chief Marketing Officer
Years with current brand: 6 months
Years in franchising: 15
What advice would you give to women seeking the franchising C-suite?
To be successful in a franchising organization, it's important to understand that your ability to make an impact truly relies on your capability to build relationships. This is true for any position within a franchising organization. The rise into the C-suite shouldn't change this philosophy, and my advice to any leader is wrapped around the verb "be." Build relationships by being present, mindful, and engaged with your team, your franchisees, and your guests. This purpose-driven action will allow you to lead your business successfully, while making a difference in the lives you touch. I personally believe that leaders should be bold, brave, and brilliant in their pursuit to reach their goals for their brand. Leaders may not have all the answers. However having a high level of intellectual curiosity, a "Yes and" approach, complemented with treating others with respect, is a great path to a rewarding career in franchising.
Describe your job in 100 words.
I lead our growth strategies to drive results to enhance unit-level economics for our franchisees, while also supporting brand development to bring Your Pie to more communities nationwide. In marketing, there are always competing ideas and priorities, so part of my role is a forward-thinking focus on innovation and finding effective solutions that drive measurable results, both at the brand and individual store levels. In today's landscape, we have to leverage technology strategically to reach our customers, so a big priority for me is helping us stay ahead of the technology curve to deliver a personalized and frictionless experience to our guests' ever-changing lifestyles.
Heather Elrod
Company: Amazing Lash Studio
Title: CEO
Years with current brand: 4
Years in franchising: 20
What advice would you give to women seeking the franchising C-suite?
Identify at least one C-suite executive to mentor you, ideally another woman. This is not often an easy task because, frankly, women are not generally proactive in mentoring each other. This is something that I am on a mission to positively influence: women supporting, helping, and encouraging other women! It is such an exciting time for women in franchising with more opportunities than ever before in multiple industries. Invest in yourself, soak up the knowledge of those who have pioneered the road before you, never stop learning, and never give up.
Describe your job in 100 words.
As the leader of the nation's largest eyelash extension franchise beauty brand, I am enormously privileged to help women look and feel amazing! Our brand is recognized as one of the fastest-growing franchises of the decade. I, along with my entire team, know that this type of opportunity is rare and it is an honor to be part of creating a movement in the beauty category. We take the investment our franchisees make into our brand to heart and genuinely care about their success. To us, it is personal. We know that the success of our franchisees is predicated on the success of our entire business.
Kristen Hartman
Company: Cinnabon and Carvel Ice Cream (Focus Brands)
Title: President
Years with current brand: 7 (Focus Brands)
Years in franchising: 24
What advice would you give to women seeking the franchising C-suite?
Embrace every opportunity that comes your way and believe in yourself. Women have an innate ability to understand people. That's essential in understanding consumers, which drives brands. And it's essential in our most important role as leaders, which is to build teams. I would add that we are natural collaborators, which is one of the most important traits of a leader in franchising. Partnerships with our franchisees are key to our collective success.
Describe your job in 100 words.
My job is to build the brand and the business for two sweet brands, Cinnabon and Carvel, and deliver results for our stakeholders. Job one is to build an amazing team to do that, a team passionate about the brands, our success, and the success of our franchisees. I see my role as building a strong culture, a shared vision, tangible plans, and focusing on results. If our teams are enjoying what we do, we're likely delivering on that. And if our franchisees believe in what we're doing and are seeing results, their teams are building a strong connection with our guests, which builds the brand and business.
Stephanie Hu
Company: Fitness Together
Title: CEO
Years with current brand: 6 months
Years in franchising: 6 months
What advice would you give to women seeking the franchising C-suite?
Carpe diem! One of my brother's favorite movies growing up was Dead Poets Society, and I think that phrase captures my approach to work and life: take action and don't wait for someone else to dictate your path. Additionally, I never really looked at the path to the C-suite as the goal, but instead looked at the skills I wanted to develop and improve upon as the goal. I would leverage mentors, colleagues, and others to understand where I had opportunities and then developed plans to exercise those "muscles." Furthermore, I believe franchises are set up well for women to excel. There is empirical evidence that shows female managers outperform when it comes to driving employee engagement, and one of the most critical aspects of partnering with franchises is ensuring engagement and alignment.
Describe your job in 100 words.
My role can best be described as a Chief Engagement Officer. Franchising is unique in that I have three distinct constituencies--my immediate team and corporate partners, franchisees, and of course the end-consumer--and it's critical that I keep all parties engaged and aligned. Franchisees invest in our brand as much as we invest in them, so I want to make sure they are engaged and excited about what we are doing as that will resonate downstream to the end-consumer, which is ultimately how we all achieve success!
Anne Huntington
Company: Huntington Learning Center
Title: President and Board Member
Years with current brand: 6
Years in franchising: 6
What advice would you give to women seeking the franchising C-suite?
Stay resolute in your vision, embrace disruption, and practice diplomacy. The best leaders are those who are able to see above the canopy, stay focused on the company's vision, and rally others around that vision. Sometimes this means embracing disruption and transformation, which can be uncomfortable, but it is imperative to move the company forward. Successful leaders practice diplomacy and engage their teams regularly, foster a culture of collaboration, and project strength and stability to their team.
Describe your job in 100 words.
As president and board member of Huntington Learning Center, I lead the company's franchise development efforts, oversee the marketing and IT departments, and organize and execute programs, partnerships, and initiatives that help the company achieve its longstanding mission to give every student the best education possible. As the second generation of Huntington family leadership, I serve as the voice of the company, directing its digital transformation, strategic vision, and people and procedures. In that role, I am a member of the Chairman's Council at Teaching Matters, a board member and secretary for the Learning Disabilities Association of America, a member of the IFA Women's Franchise Committee, and involved with CHADD and COPAA.
Rebecca Jones
Company: European Wax Center
Title: Chief People Officer
Years with current brand: 5
Years in franchising: 5
What advice would you give to women seeking the franchising C-suite?
1) Determine your purpose and make career and company choice decisions that align with your purpose. 2) Find ways to positively stand out or get noticed; do great work, but also volunteer for stretch assignments, special projects, and internal committees. 3) Be kind and ensure "doing the right thing" guides your decision-making process. 4) Hone your negotiation skills; this helps in business and also builds confidence in being able to ask for what you want. 5) Be deliberate about the mentors you engage with during the course of your career and own your role in the process. 6) Know the entire business inside and out so you can truly be a business partner, regardless of the functional area you are in.
Describe your job in 100 words.
I am responsible for leading the brand's overall human capital strategy, organizational design, cultural development, leadership development, associate learning, internal communications, and HR operations. During my tenure, I have built a high-performing support function and enhanced the culture and the impact of stakeholder experience across the company to assist in the achievement of the brand's business goals, strategies, and the needs of the more than 10,000 members of the franchise network.
Susan Lintonsmith
Company: Elements Massage
Title: CEO
Years with current brand: 1
Years in franchising: 13
What advice would you give to women seeking the franchising C-suite?
Go for it! First, I'd love to see more qualified women leading franchise organizations. Second, if you are wired like I am and get your energy from making a positive impact on the lives of business owners, working for a franchisor is for you. I sincerely love working with franchisees. I respect people who invest their savings and take the risk to own their own businesses. Our role as leaders in a franchised organization is to steward the brand, set the course for future growth, and help drive unit-level profitability. A franchisor is not successful unless the franchisees are successful. I'd also advise them to make sure they understand the business they are in as well as anyone else. To get the respect and gain the confidence of your franchisees, they need to know that you believe in and understand the business. I believe in the power of massage therapy. I saw how it helped my mother for years when she was battling cancer, and I know how important it is for my own health and wellness. To understand the business, spend time with your franchisees. Listen to them. Share your thoughts. You may not always agree, but at least they know you took the time to solicit and consider their input.
Describe your job in 100 words.
I'm the leader of a service business where our higher purpose is about improving the lives of everyone we touch. My responsibility is to protect and profitably grow the business. I'm responsible for providing a vision, setting the strategic plan, and leading the organization to execute flawlessly to deliver on the brand promise to every client, every day. I am accountable to our studio owners. Franchisees are on the front line and are the face of the brand to the clients. My job is to work with and inspire them, and to ensure both the franchisor and franchisees are set up for success.
Heather McLeod
Company: Authority Brands
Title: Chief Marketing Officer
Years with current brand: 5
Years in franchising: 10
What advice would you give to women seeking the franchising C-suite?
1)Build up your people. For me, this looks like investing in them, believing in them, and empowering them. I know our team can't reach its full potential if I micromanage every task, project, and person. Put them in situations you know they will thrive and shine in. Focus on their strengths, and if you have weaknesses on your team hire someone with those strengths. 2) Be a department--and teach your team--to be easy to work with. People notice in a good way when your team is contributing to solving problems. They notice more when your team is causing those problems. Clearly articulate the value and goal for your team to proactively problem-solve internally and externally and be a collaborative leader in the organization. 3) Be an expert. And an expert listener. You--and your team--need to be experts in your area. But never be afraid of other people's ideas. Listening, especially to franchisees, often paints the picture of where pain points are within the organization and what you can do to add more value.
Describe your job in 100 words.
As CMO serving seven home service franchise brands with more than 920 owners, my role is to create strategies to drive franchisee top-line revenue. Implementing that goal can look different every day, but the one thing that remains constant day in and day out is prioritizing. My organization has doubled, both in staff and revenue, in less than a year, so there is a lot that needs to get done. Right now, I keep us all moving forward by strategizing and communicating clear priorities and goals for my team and myself.
Dawn Nielsen
Company: Kolache Factory
Title: Chief Operating Officer
Years with current brand: Lifer! My parents founded the company in 1982 when I was 9 and I have always worked in the business.
Years in franchising: 20
What advice would you give to women seeking the franchising C-suite?
Never believe that you can't do it. You can. Surround yourself with strong people who can help you be effective. You will end up wearing many hats and pulled in what feels like 1,000 directions. QSRs have many moving parts: operations, social media, customer service, brand reputation, government regulations, employee morale, recruitment, the list goes on. If you build a strong team, you should feel confident in delegating important tasks to others. Just be sure to follow up to ensure everyone is operating from the same playbook. Running a business today is vastly different from years past and is constantly changing. You can't be a master at everything, but you must know enough about everything to make good decisions for your brand, even if they are unpopular. You must believe in your decisions and in yourself.
Describe your job in 100 words.
Leading the company's operations, I spend a lot of time making sure policies and procedures (new or old) are working the best they can system-wide, always with an eye toward improving the Kolache Factory experience for our customers and franchise owners. I work closely with people in research and development on everything from product offerings to packaging. Branding and communications are a top priority for us, so I spend time every week with our social media, branding, PR, and advertising teams to keep our message consistent, yet engaging. And then I deal with the unexpected--whatever that may be!
Ghazal Qureshi
Company: Idea Lab Kids International
Title: Founder
Years with current brand: 9
Years in franchising: 3
What advice would you give to women seeking the franchising C-suite?
Establish a culture of relationships and nurture them. Franchising is a people business and should be treated as such. Also, as you start out, do not be afraid to be yourself and make some mistakes along the way. Remember, failure is part of the equation--as long as you learn from your mistakes and commit to making yourself better every step of the way, and learn to step out of your comfort zone. One piece of advice I was given early on was "Stay true to your passion and make sure you are happy every day doing what you love and are passionate about."
Describe your job in 100 words.
It is with wonder and amazement that I wake up every day and reflect upon the journey I started with Idea Lab Kids 9 years ago. Today the job may be very different, but the passion remains the same. The job today has transformed into making sure all our 93 franchisees across the world are being provided with stellar programs, an innovative curriculum, and operational processes as they work hard on bringing excitement and joy to kids and families in their own communities.
Ashley Schuetz
Company: Massage Heights
Title: Vice President of Marketing
Years with current brand: 8
Years in franchising: 8
What advice would you give to women seeking the franchising C-suite?
Always communicate your goals with your leadership team. Throughout my career I have been clear and open about my desired career plan. Because the leaders of my company consistently knew what I was working toward, they provided me with new opportunities as they became available. While the path wasn't always vertical, we had open lines of communication so I understood that a parallel move at times would build on my experience and help me to succeed when the next opportunity arose. Communication, hard work, and remaining open to all opportunities and learning experiences are key.
Describe your job in 100 words.
I work with a great team to oversee all marketing strategy and messaging for the brand inclusive of consumer, employee, and franchise development. Our role in marketing is to support brand growth and lead the marketing strategy and development efforts, working with key vendor partners to enhance the brand's voice, vision, digital presence, and much more.
Jennifer Schuler
Company: Wetzel's Pretzels
Title: CEO
Years with current brand: 5+
Years in franchising: 5+
What advice would you give to women seeking the franchising C-suite?
Spend more time focusing on what you do well and how to leverage those capabilities than on enumerating your development areas and the areas where you are "less than." Self-awareness is good, but I find women tend to be very hard judges of themselves and, as a result, are hesitant to speak out with their recommendations or take chances for fear of making a mistake. Focusing on what you do well, finding ways to play to your strengths will not only help you build a track record of success, but also an inner confidence that will naturally attract others to you as a leader. And finally, find an organization where you can be your authentic self and where your passion matches the organization's purpose. When that is aligned, it all goes easier!
Describe your job in 100 words.
My job is to see the future in a growth-minded way that creates opportunities for my stakeholders: investors, franchisees, and employees. I have to champion change and bigger, bolder thinking in constantly shifting market conditions that aren't always favorable. I have to protect a business model that delivers financial results to investors, a profitable business to our franchisees, and rewarding careers to our employees. For my team, my job is to align their talents and passion with projects and opportunities to maximize their strengths. I provide clarity and direction... and then help identify creative solutions to overcome obstacles they will inevitably find along the way.
Mandy Shaw
Company: Blaze Pizza
Title: President and CEO
Years with current brand: 2
Years in franchising: 14
What advice would you give to women seeking the franchising C-suite?
Breadth counts. Make sure your career includes different roles and a variety of leadership positions across different functions and projects. Build your toolkit of experience as a business advisor with credibility to show that you've "done it before." Say yes when offered opportunities, or be proactive and create them for yourself. Develop a reputation of integrity. Say what you mean, do what you say, and own your mistakes by admitting them. Have those tough conversations, and don't be afraid to talk about the elephant in the room when everyone else is reluctant. It builds connections with others that will serve you well.
Describe your job in 100 words.
My job is about partnership, leadership, and innovation. In the franchise business, partnering with your franchisees is paramount, so they feel like valued owners and contributors to the system rather than "just a royalty." These folks sink tremendous capital investments into our ideas, processes, and system. Nurturing the associated relationship of trust is key. An amount of innovation and inspiration is required in this seat. Demonstrating that I am actively pursuing the best and integrating it seamlessly in our system leads our corporate team and franchisee base to excellence. Simply put, I have to make sure that the thousands of staff who work hard in the restaurants every day executing our vision feel recognized as individuals and part of the brand because they are delivering the result to every guest who walks through the door.
Christine Specht
Company: Cousins Subs
Title: CEO
Years with current brand: 18
Years in franchising: 18
What advice would you give to women seeking the franchising C-suite?
1) Build relationships with the franchise community. Accessibility, sincerity, and competency are characteristics that are important to the franchise community, and the sooner you work to demonstrate that you have those skills the better. It can take a while to build credibility, and naturally there will be some skepticism. 2) Follow other leaders and pay attention to how they achieve success. Leaders do not have one personality or style; each can find success differently. Learning from others may save you the expense of costly mistakes as you navigate your way to the top. 3) Part of finding success as a leader is understanding your leadership style and how to harness it to meet your goals. The best leaders have high emotional intelligence and use that trait when working through difficult situations or communication challenges. At the end of the day, the leader in the C-suite needs to be a visionary for the brand, which involves a high level of communication skills. 4) Make your career goals known. You might be reaching for the stars, but if no one else knows that, you may get lost in the shuffle and be overlooked. Clearly articulating your goals and career development is critical. It not only demonstrates that you want to achieve more, it also shows you are not afraid to go after it.
Describe your job in 100 words.
I am the visionary for the Cousins Subs brand. In this role, I build internal and external relationships to show our stakeholders how they are a pivotal component of our company's success. I also ensure that the public knows about our authentic and dynamic story and how our company is built to make their lives better. A significant portion of my work week is spent in our stores. I work as a cashier to get a better pulse on our day-to-day operations, and I meet with franchise partners to enhance our relationships and ensure they're operating at peak performance.
Christine Willis
Company: Qdoba Mexican Eats
Title: Vice President of Franchise Operations
Years with current brand: 4.5
Years in franchising: 10+
What advice would you give to women seeking the franchising C-suite?
Franchisees have invested personally into their franchise business and have "skin in the game." They seek thought leaders who are trustworthy, have done their homework, and have a strong viewpoint, but who also are open to different perspectives, being respectful to the franchise lens on the business. As I interact with franchisees, I make sure to focus on their business and what they are trying to solve. Another key piece of advice is to be responsive, meet commitments, and ask how we can create more value for their business. It is also important to create predictability for franchisees and script out a cadence for how communication is provided so there is clarity when information will be received. Franchisees do not like surprises, but when something does happen (and it will) it is important to take ownership and accountability.
Describe your job in 100 words.
I have the honor to lead all of the brand's franchise operations and franchise growth. Our franchisees operate more than 380 restaurants in North America with continued plans for growth. During my time with Qdoba, I have developed an operations structure and enhanced opportunities for franchisees to become involved in advisory capacities, along with creating a consistent and predictable communication structure. Qdoba has a strong culture built on hospitality, positivity, and performance, and this culture is how we also approach our franchisees. I am so proud of the relationship I have built with the franchisees, and I get to role model a desire to be a franchisor of choice with every interaction.
Lisa Zoellner
Company: Neighborly
Title: Chief Marketing Officer
Years with current brand: 4
Years in franchising: 25
What advice would you give to women seeking the franchising C-suite?
I would advise them to be intentional about the roles they take on as they progress in their careers. A broad array of experiences creates a strong foundation for successful leadership, so an aspiring leader should take on projects and roles across functional areas and industries to sharpen her skills. To be a well-rounded, effective executive, women should broaden their experiences beyond the area they intend to specialize in and be open to expanding their knowledge base through varying projects and training. For example, while my primary focus now is on the organization's strategic marketing efforts, the operational experiences from early in my career equipped me with a broader view of the impact of marketing and the importance of execution. I'd also say that it's important to remember that the purpose of honing your own skills and experience is so that you can provide the support needed to help the team achieve its goals. It's all about the team!
Describe your job in 100 words.
My role is to oversee marketing and strategic initiatives driving growth across our organization's growing portfolio, currently 22 home service brands in 9 countries. Our focus is on building brand equity while helping our 3,700 franchisees build their businesses locally. My mission since joining Neighborly has been to create a seamless "one-stop shop" experience for consumers across our service verticals. This began with the creation of Neighborly as the overarching brand and extends to the development of digital platforms to connect consumers seeking home service professionals with our franchisees, who deliver those services with excellence.
Published: March 19th, 2020
Share this Feature
Recommended Reading:
Comments:
comments powered by

Disqus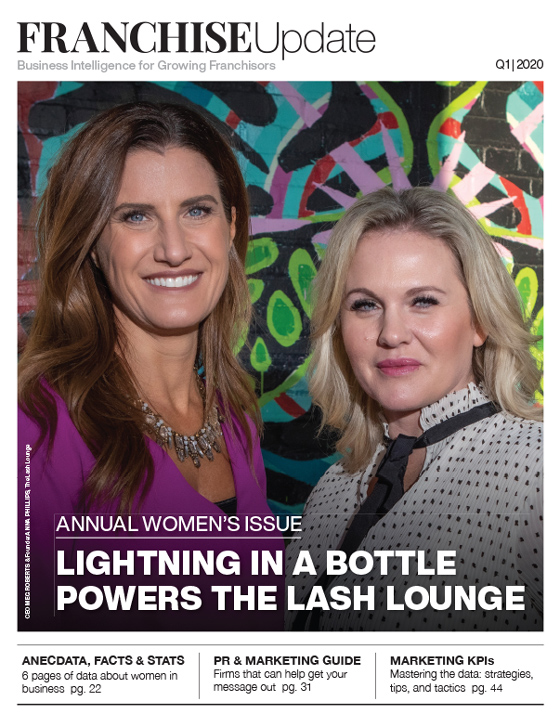 Franchise Update Magazine: Issue 1, 2020
The Titus Center for Franchising, one of Palm Beach Atlantic's Centers of Excellence, offers a concentration in franchising to business students.
From lead generation to increasing sales, Hot Dish Advertising is the pro at getting your message in front of those who matter most--consumers...