Just Connect! 'Ingagement' is the Key to Franchise Sales
All of us in franchising know that the key to selling franchises is to build good relationships with prospective buyers. That's another way of saying "People like to buy from people they like."
This is a fundamental concept to keep in mind. But to sell more effectively and more often, consider the fact that people will not buy your franchise simply because they like you. They will buy because they feel comfortable and convinced that buying your franchise is the absolute best decision they can make.
And they will feel that way when you demonstrate some very specific realities to them, such as:
"I will have the ability to control my own hours."
"I will earn more than I am currently earning."
"I will have the opportunity to build an asset that will increase in value, one that I can sell someday if I decide to."
"I will no longer work for other people, I will be working for myself."
How to communicate this?
I recommend using an approach to leadership I call "Ingagement." I spell that word with an "I" because "Ingaged" leadership enables people to see a personal and exciting "I" role for themselves in what you are talking about.
The most effective way to get prospective owners Ingaged about owning a franchise is not to tell them about the benefits. The best way is to let them discover those benefits for themselves. There is a big difference between being told and discovering on your own. People who discover the benefits of owning one of your franchises don't need to be pressured to buy. They become believers because they have gone through a personal process of decision-making and are committed to coming on board.
But how do you lead people to come to that realization themselves? The answer is simply Ingagement. You want to Ingage them in a series of high-quality questions focused on them, not on what you want them to do. What questions are best?
Start with, "Why are we talking?" In answering, your prospect will discover and talk about personal and professional issues that should be part of their decision-making process. Listen carefully to their answers. They might want to build a good economic future for their family, or say that their mother once owned a business and now they are looking for an opportunity to do so. You will discover the underlying motivations they are weighing--and, more important, they will discover them too.
A good next question is, "How do you think this franchise opportunity could help you reach those goals?" Don't jump in to provide the answers... and don't just talk, talk, and talk. Instead, allow your prospects to pursue and amplify their thinking and discover how your franchise will help them reach their important goals.
Follow up with, "Why is this opportunity interesting to you?" This question seems simple, but it encourages your prospect to discover ways your opportunity can mesh with their personal aspirations. If your prospect discovers that owning your franchise will help everyone in their family learn important life and business skills and attain financial security, that is powerful.
Continue the conversation with questions like, "Can you tell me more?" and, "Why do you think that?" These questions deepen your prospect's decision-making process, make it more personal, and can establish the foundation of their decision to join your organization. Follow up further with confirming statements like, "I want to make sure I understand and am on board with what you said."
The bigger picture
You want the person not to feel "talked at," but "listened to." And that can happen only when you spend enough time up front to understand them. I'm not talking about adding a question or two to your selling process. I'm talking about tripling the amount of time you spend asking questions up front and striving to understand how important the decision-making process is to your prospect.
The time you invest is incredibly valuable and offers an immense payback. It will establish a bond with your prospect that will have inestimable value after the sale is made.
So have an Ingage-ing conversation with your prospect. You will spend more time up front, but a lot less time later. Your entire franchise will become more successful, and you will close more sales.
Evan Hackel is a 35-year franchising veteran as both a franchisor and franchisee. He is CEO of Tortal Training, a leading training development company, and principal of Ingage Consulting. He is a speaker, the author of Ingaging Leadership, and hosts "Training Unleashed," a podcast covering training for business. Contact him at evanspeaksfranchising.com, follow him at @ehackel, or call 781-820-7609.
Published: December 20th, 2019
Share this Feature
Recommended Reading:
Comments:
comments powered by

Disqus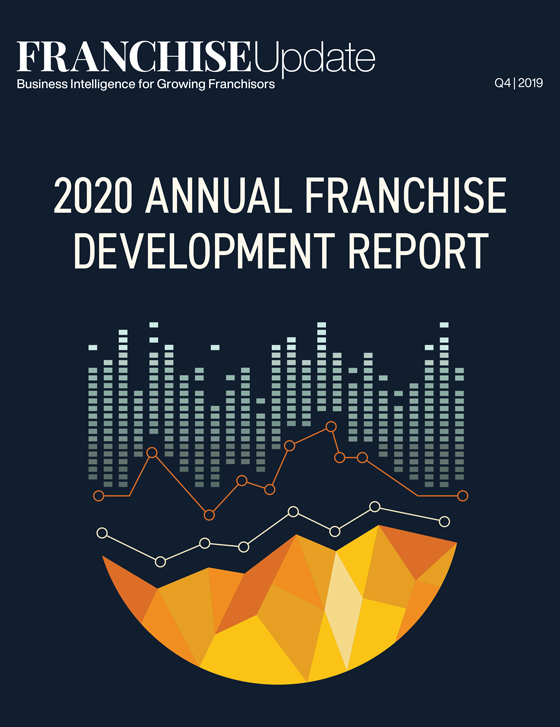 Franchise Update Magazine: Issue 4, 2019
Sociallybuzz, founded in 2009, is the #1 Social Media Marketing Agency to help franchisors and franchisees increase their revenues, drive sales, and...
June 20-22, 2023 Marketing-Operations-Technology. Be a part of this ground-breaking new space for ideas, inspiration and networking for Franchise...