Shining Bright: 2019 STAR Awards Honor the Best in Recruiting
Financial institutions dread the stress tests they must endure. Although only simulations, the tests apply economic circumstances designed to be tough enough to reveal vulnerabilities. Passing the tests validates investment strategies and operational practices. The annual STAR Awards represent another version of a stress test. Each year, more brands compete. Each year, the mystery shoppers and analytic metrics are more sophisticated. Just as the financial stress tests are valuable, so are the tactics shared by the first-place winners of the 2019 STAR Awards.
Best Overall Performance, Best Franchisee Satisfaction: WILD BIRDS UNLIMITED
Wild Birds Unlimited is no stranger to the top spot in this annual competition--and there are good reasons for that. "Every single year we look at where we can celebrate and where we can get better. We set aggressive goals and put together a written plan," says Paul Pickett, the brand's chief development officer.
Pickett, who has been a part of Wild Birds Unlimited for more than 25 years, has a long view of what's been done and what always needs attention. Improving communication, he says, will always be on the list. "As time goes on, it gets even more challenging because there are so many different ways to communicate. You have to meet people where they are. People say, 'How do you do it?'" The answer is simple, he says: "We ask."
Wild Birds Unlimited also makes sure that communication continues as a priority as candidates move through the development process. "What we've learned is that just when you think you've over-communicated something, you may only be reaching 50 percent," says Pickett.
Like many other brands, Wild Birds Unlimited has revised its website. Keeping the website current and improving its functions is a constant process, says Pickett. Today, for example, it offers prospects a better search mechanism than previously, and allows them to create their own nests of information as they gather it from a new section of relevant materials.
Winning the overall performance award is a huge honor, Pickett says. Wild Birds Unlimited is committed to exemplary service and support to its franchisees and its customers. That philosophy began with its founder, he says, who believes that it doesn't matter if a customer spends $5 on a tiny bag of seed or they pull up in an expensive car and load up on $500 worth of product. That approach paid off this year as the brand also took home the award for Best Franchisee Satisfaction.
"We're committed. It's all about doing the right thing, attending to the customers as quickly as possible, reaching out and making yourself available," he says. "If you don't think it's an honor to have someone be interested in you, you're wrong."
While Wild Birds Unlimited may seem "niche-y," Pickett says, "People are becoming more aware of the long-term effects of what's happening in the world and are wanting to participate. We try to look at where we can make a change, to be active and smart and make a difference."
Website Best Practices: SPORT CLIPS, TROPICAL SMOOTHIE
Two franchises shared this award this year: Sport Clips and Tropical Smoothie Cafe. Two years ago, Sport Clips made major revisions to its website and attributes improved results to those changes--specifically adding more transparency around the numbers that show prospective franchisees what resources they'll need to qualify.
"We wanted to make sure people could self-screen," says Jim Atkinson, the brand's vice president of franchise development.
As the franchise has grown, it has chosen quality over quantity of candidates and that new transparency has produced candidates with substantially higher net worth. Those better-qualified franchisees have, in turn, been producing better grand openings, Atkinson says. Whether there's a direct link between one and the other he wouldn't say, but there's another change in the website he suspects might be an influence, too. "We have a lot more video," he says. "We've shifted from telling prospects a little bit to telling them much more."
Tropical Smoothie has 800 locations in 44 states, 400 in the pipeline, and is on target to open 130 this year. Being in rapid growth mode means making ongoing updates to its recruitment website, says Cheryl Fletcher, senior vice president of franchise development. Recently the brand has worked on showcasing its franchisees to a greater degree. Having them on camera sharing their experiences is an effective means of explaining what the brand stands for, she says.
Easy site navigation is also a priority. So is displaying as much information about the brand as possible. "We've made sure that people can see what they're investing in," says Fletcher.
Best Online Sales Follow-Up: BRIGHTSTAR CARE
BrightStar Care redesigned its website a couple of years ago to improve navigation. Its most recent addition has been auto-texted responses to prospect inquiries that allow people to make appointments 24/7, says Pete First, BrightStar's vice president of development. "It cuts down on the chasing. It's been a real positive," he says.
BrightStar also has committed to favoring quality over quantity of prospects. One aspect of that was finding out what communication method candidates preferred. It was texting.
"That's what our candidates are used to," says Best. "They work in a digital world. And they often thank us for the quick response."
Franchise Development Manager Ruth Chavez has been on the front line of that effort, he says. BrightStar's focus on improving its digital recruiting presence also includes integration of all digital materials encompassing remarketing, retargeting, and email campaigns.
Best Telephone Prospect Follow-Up: SHELFGENIE
Earlier this year ShelfGenie designated someone on the franchise development team to be lead qualifier, says Wes Barefoot, director of franchise development (and franchise partner for ShelfGenie of Coastal Carolinas). That person has two primary roles. One, he says, is to be as responsive as possible to leads as they come in. "The quicker we respond, the higher the likelihood we have to engage with a lead, determine their interest level and whether or not they are qualified to move to the next step in our discovery process."
Second, the lead qualifier determines where prospects are located, why they're interested in opening a business, whether they have the means to invest, how they heard about the brand, and if they are earnest about learning more. "If they are in an area where we have territory available, meet the financial qualifications we look for, and are serious about scheduling a longer call with one of our developers, then they get moved on to the next step in the process," Barefoot says. "If they do not, then they are eliminated from our pipeline."
As other savvy franchisors have found, knowing how to communicate is key. "We understand that not every prospect prefers to communicate the same way. Some prospects prefer a phone call, while others prefer to communicate by text message or email," says Barefoot. "Our lead qualifier reaches out to leads with a strategic combination of phone calls and text messages, while our CRM system delivers drip email campaigns for a period of time after leads come in. This combined approach results in us connecting with more leads in a shorter time."
Again, speed of communication has become a higher priority. "The sooner we can make contact with a prospect, the sooner we can determine if they are qualified or not," Barefoot says. "This is critical to good prospecting and follow-up. The longer we go without making contact with a prospect, the less likely we will be able to engage with them. The sooner we can connect, the sooner we can determine if they're qualified or not. If they are qualified, we get them working with a developer and moving through the discovery process. If they aren't, we can eliminate them, so the lead qualifier can focus their attention elsewhere."
ShelfGenie is also aggressive about testing its process to continually improve it. "We test the process on ourselves," Barefoot says. "We will enter test leads to see how quickly we are receiving phone calls/text messages. We test the drip campaigns. We also do some A/B testing where we try different text/content to see if one version gets better responses than the others. We are always testing and trying new things to see what works better. We try to think like a prospect does, and then adjust our process to be easy for them. People are very used to convenience these days. If they have to work too hard to get in touch with us, they are likely to give up. We want to make it easy for prospects to connect with us and learn more."
Best Social Media: KFC
KFC, the winner in this category, was unavailable for comment by press time. Instead, we asked Rick Batchelor, CEO of Qiigo, which evaluated brand performance in this category for his thoughts. (For more on his methodology, see page 44.)
Batchelor says social media expertise will only become more essential for franchise recruitment with today's prospects, who not only check out brands online, but also consumer feedback on social sites.
To use social media successfully today, he says, franchisors must ask themselves certain questions: How are its consumers participating in social media? Are the conversations positive or negative? What does the social media content include? Are the brand's posts engaging or too sales-y, serious or fun? Is the brand sincere in its social media responses?
"Brand perception online is critical," Batchelor says. "The days of a salesperson, a phone, and a website are gone. Franchise prospects are much more sophisticated. They will research a brand long before they reach out--and social media, online reviews and other consumer opinions do affect franchise development efforts."
To succeed with their social media marketing strategy, brands must monitor social media, engage, and respond in ways that show they care, Batchelor says. "Leverage the insights you gain throughout your organization--and have separate franchise development accounts for your social media formats."
2019 Star Award Winners
Winners

1st Place

2nd Place

Best Overall Performance

Wild Birds Unlimited

—

Best Telephone Prospect Follow-Up

ShelfGenie

Launch Trampoline Park

Best Online Sales Follow-Up

BrightStar Care

Wild Birds Unlimited

Website Best Practices

Sport Clips, Tropical Smoothie Cafe (tie)

College Hunks Hauling Junk & Moving

Best Social Media

KFC

Dunkin'

Best Franchisee Satisfaction

Wild Birds Unlimited

Pinch A Penny
Top 20 Winners & Runners-Up

Best Telephone Prospect Follow-Up

Best Online Sales Follow-Up

Website Best Practices

Best Social Media

Best Franchisee Satisfaction

Shelf Genie

BrightStar Care

Sport Clips (tie)

KFC

Wild Birds Unlimited

Launch Trampoline Park

Wild Birds Unlimited

Tropical Smoothie Café (tie)

Dunkin'

Pinch a Penny

Acasa Senior Care

FirstLight Home Care

College Hunks Hauling Junk & Moving

Wendy's

Dream Vacations

BrightStar Care

TeamLogic IT

Handyman Connection

Little Caesars

Fastsigns

Scenthound

Denny's

Executive Home Care

Denny's

Christian Brothers Automotive

Philly Pretzel Factory

Dream Maker Bath & Kitchen

Mighty Auto Parts

Wingstop

Two Men and a Truck

Wild Birds Unlimited

Home Helpers

A&W Restaurants

Ruby Tuesday

Chicken Salad Chick

Concrete Craft

A&W Restaurants

PJ's Coffee of New Orleans

Rita's Italian Ice & Frozen Custard

TeamLogic IT

Lennys Grill & Subs

Tropical Smoothie Cafe

Christian Brothers Automotive

Save A Lot

Dream Maker Bath & Kitchen

The Grounds Guys

Comforcare

milliCare

Checkers and Rally's

Office Pride

Wingzone

Philly Pretzel Factory

Wild Birds Unlimited

Qdoba

Pizza Factory

Tin Drum Asian Kitchen

Fyzical

Chicken Salad Chick

Tropical Smoothie Cafe

FirstLight Home Care

Office Pride

Zoup!

Money Mailer

School of Rock

Pizza Ranch

Wireless Zone

Fazoli's

Huddle House

Red Wing Shoes

Right at Home

Uni K Wax

Lennys Grill & Subs

PostNet

Krystal

Fibrenew

A&W Restaurants

Pinch A Penny

TeamLogic IT

Philly Pretzel Factory

Burn Boot Camp

Puroclean

PostNet

The Camp Transformation Center

Marco's Pizza

College Hunks Hauling Junk & Moving

Just Between Friends

Sport Clips

FirstLight Home Care

Massage Envy

Tropical Smoothie Cafe

dermani Medspa

Mighty Auto Parts

Sonic

Tempur-Pedic

Wendy's

J.D. Byrider

Rascal House

Lennys Grill & Subs

Taco John

Lennys Grill & Subs
Published: December 13th, 2019
Share this Feature
Recommended Reading:
Comments:
comments powered by

Disqus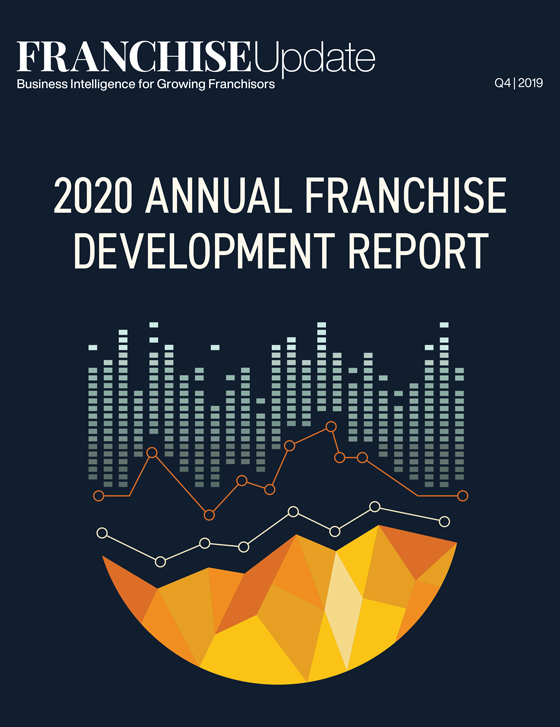 Franchise Update Magazine: Issue 4, 2019
MSA provides domestic and international franchise advisory services to franchisors and companies seeking to establish franchise and licensing systems.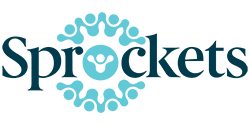 Sprockets is an AI-powered platform that helps franchisees maintain healthy staffing levels and improve employee retention. Our sophisticated...