Navigating Covid-19 on a Local Level: A Guide to a Phased Approach to Re-Entry
These are trying times. We don't have to tell you that.
As an agency, we want you to know we are all in this together, and our hope is that this guide to re-entry illustrates, on a local level, the need for a deep understanding of market nuances and the true impact of consumer sentiment. We encourage brands to think deeper than messaging to just a city or DMA and to truly speak to people – to meet them where they are, and be the support system they so desperately need right now.
Understanding the true needs of people during this time is the ONLY thing that matters. And we are here to guide brands toward an approach that, we believe, takes into account the phases of change (Empathize, Encourage, & Evolve) that are still sure to come with a focus on the consumer.
We're thinking about you and praying for you all and look forward to the day we can be together again in person.
Matt Powell, CEO, Moroch
Now let's get to it.
1) How did we get here? Quick Covid-19 background
On Dec. 31, 2019, Chinese officials in Wuhan in China's central Hubei province confirmed dozens of cases of pneumonia from an unknown cause. Fast forward to today, and we have seen the cancellation of events large and small, the shutdown of many physical business locations, and shelter-in-place ordinances across not only the U.S., but the world, as a result of what we now know as Covid-19 or coronavirus.
With these unprecedented times comes the need to understand our markets on a deeper level than ever before – and to respond with messaging that speaks to the very core of what consumers need to hear, when they need to hear it, and where it is going to have the most impact.
This article is designed to be a guide to a phased approach to get brands active from a marketing perspective in the best way we know how: locally. We don't have all the answers, but we know you have to start somewhere, and we want to help.
2) Introduction to a phased approach
Phase 1: Empathize
What is it? A period of time driven by anxiety from the unknown resulting from a disruption to normal behavior patterns requiring understanding. Knowledge of how to leverage media is critical.
A consistent brand response and messaging will be important. Customers want to know what your brand is doing in response to the crisis to keep employees and customers safe. Collaboration across clients and agency stakeholders is vital to ensure alignment both nationally and locally when it comes to the brand approach. Communications strategy should be reassessed to identify the best mix of upper funnel vs. lower funnel tactics as consumers gravitate toward messaging around values instead of promotions. This concept also trickles down to employee recruitment, where a company's commitment to keeping employees healthy will be key in staffing.
Recruitment and retention may move to the top of your local marketing list
As the pandemic continues, American workers have found themselves in a precarious place. Those who remain employed face complicated work-from-home situations, risk exposure if they are deemed essential, and all may be facing significant pay cuts. Those who have been furloughed or laid off may actually fare better economically (at least in the short term) than they did while employed because of unemployment and federal stimulus money. As the country and economy begin to reopen, recruiting for and retaining lower-wage positions may become more challenging – and more expensive.
A robust recruitment and retention plan can help prevent overspending when your locations are reopened, as well as prevent well-trained workers from leaving
First, ensure current employees understand their value. Demonstrate how employees are critical to your team and to the business.
Second, talk about upcoming opportunities that will exist at the company once things reopen. Also be aware that employees will evaluate opportunities based on company/brand reputation, the team, and the way you managed during the pandemic.
Third, faced with a round of layoffs or furloughs, do so with care. Ensure that employees who have been let go have as much information as possible and see your company and leadership as advocates for their well-being.
Phase 2: Encourage
What is it? A period of time when things have not returned to full "normal" state but there is evidence of change in the direction of resolution.
Numerous factors must be considered to develop solutions for local markets. In line with our approach to local market planning, the game plan to adapt out of this period of Covid-19 is not a one-size-fits-all approach. The dynamics of each individual local market are continually shifting, day to day.
While there are a great number of variables, the following shows several important factors that help determine each market's current status, based on the impact of Covid-19 and state-level nuances:
Rate of disease: number of cases/deaths, and has the state reached its peak
Economic engine/unemployment: rate of unemployment pre–Covid-19 vs. the increase during the pandemic
Demographics (age/ethnicity): Financial health as well as physical health
Red vs. Blue states: Red states have been slower to embrace best practices, while Blue states have been faster to enact shelter-in-place orders. However, greater population density may provide challenges with lingering hot spots.
Consumer sentiments pre/post: consumer sentiment now at a low with current distrust
Level of sales loss: impact will vary at each individual client location for both online and offline sales
In addition to state-level variables, we also drill down to the DMA level to determine the potential health of the market upon recovery. Differentiating factors for regional and local market include the following: rural vs. urban; ethnic density (African-American, Hispanic, Asian); tourism; oil and gas; and college towns.
Estimating the rate and degree of recovery
With a clear understanding of these dynamics, we are then able to begin estimating the rate and degree of recovery:
1) Faster recovery
Less competitive, less Covid-19, less market-straining nuances (rural markets that are not sustained by tourism, oil and gas, or other factors that lead to a large swing in sales)
Less upswing on revival
New normal will be closer to pre–Covid-19
Communication to current/potential customers will focus on immediacy
2) Slower recovery
More competitive, more Covid-19, more market nuances leading to a tougher re-entry (hit harder by oil and gas, a DMA reliant on college students and faculty, etc.)
Revival is uncertain
More competition on the market/airwaves
Permanent changes will likely be implemented in the market
Communication to current/potential customers will focus on empathy
Phase 3: Evolve
What is it? A period of time when people will feel confident re-emerging into the world and interacting with companies and each other in ways that are new and different but also feel somewhat familiar to the time before Covid-19.
What will be our new normal?
While the long-term impact on media is currently unknown, it's important that we stay nimble in order to react quickly to changes in market and consumer behavior. We are hopeful consumers will return to their behavior before Covid-19, but there will likely be nuances in how quickly consumers emerge, based on location.
We anticipate consumers will be seeking different forms of entertainment than what we see currently, especially with the lack of (or slow re-emergence of) sports and live events. Viewership, usage, and ratings will slowly begin to normalize across media channels. However, some networks may be affected more long term, based on production for shows coming to a standstill during Covid-19.
As we've seen Covid-19 affect the country differently, we need to make sure our plans are tailored to market level needs as we revive. And we must be prepared with a plan of action if a new wave of infection were to emerge, resulting in new or tightened restrictions.
3) Managing media in a post-Covid landscape
Here's a quick recap of what we've seen change in media consumption to date:
TV usage is up across multiple sources and major streaming players have been gaining share, but the usage of TV and streaming varies by market and TV ad placements are slowing.
Big gains for video game console and CTV viewing.
Most people are spending the same or more time with radio. The sentiment is that radio is a channel that gives consumers timely information and helps them deal with the outbreak.
Social media use has skyrocketed and CPMs have seen declines.
Digital advertising in March was up 25%.
Start first with priming/warming the market by focusing on digital channels that can easily be adjusted as market conditions change.
We can then begin to adjust our media mix to incorporate more traditional channels. For markets that have seen lower impact from Covid, our hope is that we can return to more pre-Covid media windows at a faster rate.
When brands do go back on air, we recommend getting ahead of the rush and placing buys well in advance. It will be imperative that we are speaking to consumers in a tone that is relevant to the time, answering their questions, and providing them with value.
4) In short…
Shifting consumer sentiment will create a moving target.
Brands must be ready with an approach to re-enter markets in a way that makes the most sense for employees and customers – and maybe not so much for the brand itself.
People already cared more about a brand living their core values and being transparent than they did 15 years ago. They will care even more after this.
Meeting people where they are in the phases of Empathize, Encourage, and Evolve – managing the nuances at the local level and thinking through your messaging – will be at the core of how brands will be remembered.
We mentioned it once and we'll say it again. We don't have all the answers.
But we're in this with you and hope the idea of a phased approach sparks some ideas that help you change the world.
Matt Powell is CEO of Moroch, a Dallas-based marketing and advertising firm focused on partnering with clients to drive demonstrable business results by integrating data, insights, technology, and creativity. Learn more here.
Published: May 5th, 2020
Share this Feature
Recommended Reading:
Comments:
comments powered by

Disqus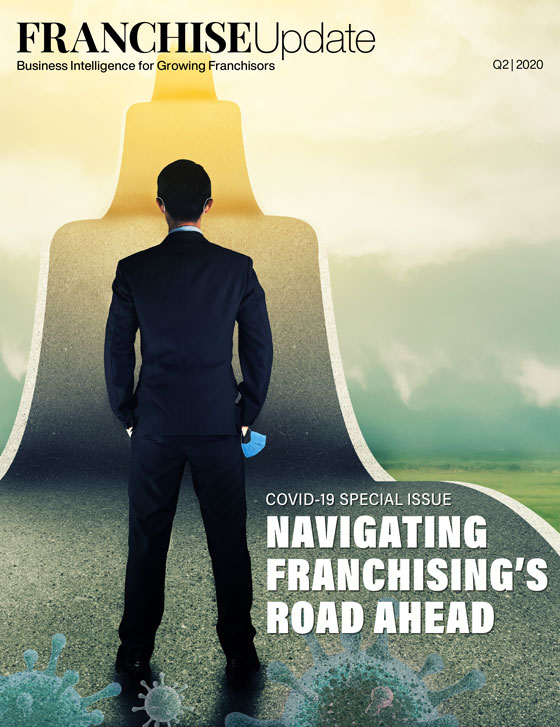 Franchise Update Magazine: Issue 2, 2020
In 2022 Empower Brands emerged when Lynx Franchising and Outdoor Living Brands united. Empower consists of JAN-PRO, Intelligent Office, FRSTeam,...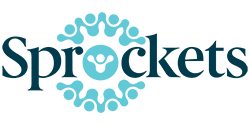 Sprockets is an AI-powered platform that helps franchisees maintain healthy staffing levels and improve employee retention. Our sophisticated...