The Complex Reality of Reopening
As the first states begin to relax social distancing measures and allow stay-at home mandates to expire, managing a retail, consumer, or franchise business is about to get very, very complicated.
The Covid-19 healthcare crisis and the Great Shutdown have been difficult and incredibly disruptive for retail businesses across the spectrum of every industry, category, and size. With few exceptions, essential businesses have been running on significant reductions in revenue. Operators of essential businesses have had to be nimble and creative in tailoring their operating environments to new standards of social interaction virtually overnight. They have had to be mindful of team member and consumer fears regarding virus contraction. And they were the lucky ones. Many more businesses were deemed non-essential, thereby forcing their closure in states with stay-at-home mandates. However, as difficult as the business environment has been, decisions regarding mode of operations have been relatively simple, as the logic behind the mandates has been fairly consistent. That is about to change significantly.
But first, essential vs. non-essential
Through the early stages of the Shutdown, most states considered a binary outcome relative to the question of continuous operations: essential or non-essential. For businesses deemed non-essential, there was no decision. Based on jurisdictional mandate, these businesses were forced to close for the duration of each state's stay-at-home provision (or in some cases, until state leaders amended the original guidance.) For businesses deemed essential, only those willing to adhere to specific modes of operation – for example, take-out only in restaurants or BOPIS (buy online, pickup in store) only for retail) – were allowed to operate.
For the most part, these provisions were fairly consistent from state to state, with a few notable exceptions. Personal services, entertainment, fitness, shopping, gaming, sporting venues, and industrial manufacturing were deemed non-essential and were closed. Healthcare, restaurants, grocery stores, liquor stores, pharmacies, banks, distribution, home improvement, and home services were considered essential, and a general coalescence around a "safe mode" of operations was determined, typically by category. For those businesses in limbo (transportation, daycare, education), market demand largely dictated that although they fell into the latter category, for the most part, they were to operate like the former. The Great Lockdown unfolded in a fairly uniform manner, at least from the perspective of which business categories were allowed to operate, and how.
The grand reopening
This uniformity will change this week as the first states begin to relax social distancing measures and the first stay-at-home mandates begin to expire. Business owners, management teams, and franchise operators are now required to manage multiple sets of interrelated and often unrelated variables in deciding how to best determine the most appropriate (and legal) mode of operations – and how to counsel their franchise operators to do the same.
The first set of variables is related to allowable use:
State or jurisdictional mandate. As each state comes on line, it will set specific timetables for various stages of reopening. Some states will tie these stages to objective measures like infection rate decline, while others will be less prescriptive. Organizational awareness of each state's specific time frame, and the manner in which it will unfold, will be paramount. In addition to the state level, companies will need to be mindful of additional provisions set forth by lower-level jurisdictional mandates, be they city, county, or local interpretations.
Business category. This should conceptually be static within an organization, as a restaurant is a restaurant and a salon is a salon. However, the impact of asymmetrical application of state mandates across sub-state jurisdictions will require companies to be incredibly mindful of what is deemed to be operationally compliant for their use, on a jurisdiction-by-jurisdiction basis. Trade associations, such as the National Restaurant Association, the National Retail Federation, and the IFA have released proposed guidelines for post-Covid best practices, which is incredibly helpful. However, every state will assess each business category through its own lens and will create a safe standard of operation unique to its jurisdiction. For example, Texas has deemed a maximum of 25% pre-Covid occupancy for restaurants, where the state of Georgia has imposed no such standard.
Time. As the Great Reopening progresses, it is likely that states will eventually begin to relax the standards set forth in their initial phases. Organizations will need to continue to monitor the standards of safe operations, again on a jurisdiction-by-jurisdiction basis. As standards are relaxed at the state level, some jurisdictions will follow suit, while others will not.
The second set of variables is related to individual choice, and the impact it will have on whether retail units can reopen.
Staffing levels. The first set of choices lays with team member availability. Much has been made about the impact of the expanded unemployment benefits, and how, for some retail team members, the choice between extended unemployment vs. returning to pre-crisis wage levels is a real one. There is also the variable of public school closures and how that will affect team member availability for parents of school-aged children. However, for many employees, there is an even more insidious calculus at play. Many employees truly fear virus contraction. The impact of these issues (and other, yet unknown factors) will make staffing business in the immediate aftermath of the crisis difficult.
Ownership preference. The second relevant choice construct has to do specifically with franchise systems. In a company-owned system, unit and regional level leadership are generally employees of the company. So the dynamics of choice laid out above apply. However, in franchise systems, there is an additional layer of choice. As franchise owners are not employees of the parent company, a franchise agreement – and specifically, a continuous operation provision of a franchise agreement – governs whether a unit should be in operation (once the jurisdictional hurdle is cleared.) However, franchise owners might face the same fears regarding virus contraction as their employees, and may elect to remain closed. Furthermore, many businesses choose to co-locate with other complementary businesses (a restaurant near a movie theater, for example.) Until the beneficial co-tenancy can be re-established, an operator may choose to stay closed for fear of running a deeper operating loss by being open vs. being closed.
Team member well-being. For many business owners, there is little difference between optics and reality when it comes to the safety of their staff. If an operating environment is perceived to be unsafe, owners may elect not to re-establish operation. Given how subjective this definition has been, it may prove difficult to create a standard by which a business will be measured to determine when to reopen, irrespective of jurisdictional guidance.
Permanent adoption of a crisis-specific mode of operations. For some operators, the limited mode of operations allowable under "essential work" determinations have proven beneficial. In the restaurant business, for example, some operators have found that reducing order/delivery modalities (e.g., eliminating dine-in service) has actually created operational efficiency. Some operators may elect to maintain the limited-service model moving forward.
The third variable is the degree to which consumer and brand perceptions align on how a brand should react.
For many consumers, just because a state, a business category, or a specific brand has the right to resume operations, it may not mean that they should. These attitudes appear to be breaking along ideological lines. Consumers who believe that a more protracted period of social isolation is imperative may develop a negative perception of a business that takes a more aggressive stance on reopening. Of course, the converse is true as well. A business may choose to remain closed out of a sense of continued civic duty, while a preponderance of its raving fans may not agree with that position. In either case, the relationship between the consumer and the business can be at risk due to the complex set of variables businesses must use to determine how and when to reopen.
The right path forward
There is no way of knowing how the next few weeks are going to unspool. In some parts of the country, there is a race to reopen as quickly as possible. Businesses and consumers alike are clamoring to be released from quarantine and to get on with the process of determining the new normal. Other areas, generally more hard hit, are being much more cautious.
Guidance from trade associations, federal, state, and local level commissions, and business leaders will begin to codify around best practice, policy, and then regulation. Businesses will need to wade through this matrix to make the best determinations of when to return to and how to balance the pre-crisis levels of consumer interaction with post-crisis levels of business modality.
Editor's Note: This article originally appeared on LinkedIn.
John Teza is a Principal at NRD Capital focused on NRD's consumer and operations technology investing. Founded in 2014 by Aziz Hashim, NRD Capital is a private equity firm based in Atlanta.
Published: May 5th, 2020
Share this Feature
Recommended Reading:
Comments:
comments powered by

Disqus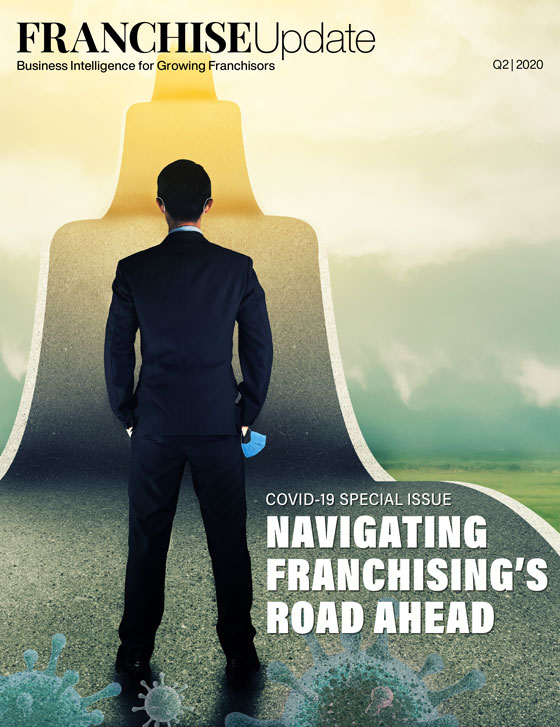 Franchise Update Magazine: Issue 2, 2020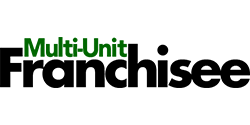 Published quarterly, Multi-Unit Franchisee Magazine is dedicated exclusively to Multi-Unit Franchisees. It delivers vital information and business...
MSA provides domestic and international franchise advisory services to franchisors and companies seeking to establish franchise and licensing systems.