Predictable Unpredictability: A Look at Global Franchise Development in 2017
"It is not given to human beings... to foresee or to predict to any large extent the unfolding course of events."
Winston Churchill
Following the unexpected results of the U.S. presidential election in November, U.S. franchisors that our company assists in taking their franchises global, asked us to assess the impact on international franchising in key countries. We analyzed 240 articles, studies, and reports issued since the election that focused on doing business internationally, specifically international franchise development.
First the good news. My 42 years of living in 7 countries and doing business in a total of 70 countries demonstrates that things are really the same: always changing. The key is to know what is going on around the world to determine the best countries to take your franchise, now and in the near future. While it may appear that the world has become a more unpredictable place to do business, excellent potential remains for signing international area licenses and master franchises in 2017.
As we look at countries that are active for franchising we have to take into account the global impact of major 2016 economic and political developments such as: the Brexit vote in the U.K., the U.S. elections, Middle East turmoil, the potential for lower taxes and less business regulation in the U.S., the rise of the dollar relative to other major currencies, and the rise of nationalism around the world. Many countries have begun looking more inward and becoming anti-globalization. In addition to the developed countries, a number of developing countries began to see the aging trend accelerate, leaving fewer working to pay the pensions of senior citizens. Social media continued to grow as a communication and consumer tool with almost 2 billion Facebook users worldwide at year's end. Lower oil prices caused some Middle East oil-producing countries to cut government salaries and subsidies. The price of oil ranged from US$30 to US$50 per barrel. War raged on in parts of the Middle East with millions of refugees from North Africa and the Middle East entering European countries.
Free trade and the new U.S. president. Canada's prime minister and Mexico's minister for the economy both said the week after the U.S. election that they were open to "modernizing" NAFTA. The proposed trade policies of the new U.S. administration could cause some countries to put up barriers to entry for U.S. brands. This must be watched very carefully when deciding which countries to market your franchise into in 2017.
The strong U.S. dollar and franchise fees and royalties. A strengthening U.S. dollar is making U.S. company earnings less valuable. Franchisors find it harder to charge high up-front license fees because of the impact of the strong dollar on local currencies. For example, an up-front fee of US$250,000 that translated to £170,000 at the start of 2016 is now £207,000. Franchisors are also seeing lower U.S. dollar royalties from international licenses, despite the licensee's same store sales increasing year to year in local currencies. One of the U.S. food and beverage franchise companies we work with saw a 15 percent reduction in royalties from their licensee in an Asian country this year--even though the local restaurants had same store sales growth of more than 10 percent in local currency.
The Americas. Argentina, Chile, and Peru are a tale of three countries. The socialist government in Chile has seen lower annual GDP growth and more business taxes and regulations. This has discouraged bringing foreign franchises to the country. Argentina had a major government change at the start of 2016 and is seeing a resurgence of investment optimism, which should result in new foreign franchises entering the country in 2017-18. Peru also had a 2016 presidential election that resulted in a pro-business, lower-tax government that has resulted in the highest GDP growth in the Americas. U.S. food and beverage franchises are especially sought in this country. On the other hand, the 2017 forecast for Mexico's GDP growth is an anemic 1.8 percent. And the fears to the Mexican economy over the trade policies of the new U.S. president have effectively stopped new franchise development.
Asia. China is slowly but surely moving its economy up the value chain to produce and assemble many of the inputs it once imported, with the intent of increasingly selling to itself. China is in the early stages of a protracted shift toward an economic growth model grounded in private consumption and high value-added manufacturing. But it will be many years before consumption becomes China's engine for growth. Meanwhile, the Chinese government continues to add more regulations and taxes that limit profitability for licensees of foreign franchisors. The new populist Philippines President, Rodrigo Duterte, has turned away from the West and embraced China and Russia as economic partners. As a result, foreign direct investment in the Philippines shrank by 41 percent from a year earlier. Recently, the Philippine peso slumped to an eight-month low against the U.S. dollar, and to its lowest rate in 7 years. S&P Global Ratings warns of "rising uncertainties surrounding the stability, predictability, and accountability" of the Duterte administration. This may hurt new franchise development in a country that has been a star the past few years.
Europe. In June 2016, the U.K. voted to leave the European Union after more than 40 years. This is the so-called Brexit event. The British pound's value dropped 20 percent relative to the U.S. dollar. The already analysis-focused British investors are now taking even more time to decide whether to invest in a new franchise. Spain is forecasted to have a full-year gross GDP growth rate of 2.8 percent in 2016 and 2.9 percent in 2017. Poland should have growth of 3.2 percent in 2017. New investment is happening in the franchise sector in both countries after several years of stagnant or negative growth. France is expected to have 1.4 percent growth in 2017, Germany 1.8 percent, and Italy 1.1 percent.
The Middle and Near East. Turkey has been an active market for U.S. food and beverage and retail franchises for several years. Turkey has a relatively educated work force, developed infrastructure, and a resilient consumption-based economy. There is now concern, however, about the deterioration of the rule of law and the security situation as a result of multiple terrorist attacks. Little new investment is likely in Turkey for the near future. New franchise development has stopped.
In the Middle East, new franchise development has been limited to the Gulf Cooperation Council (GCC) countries (Bahrain, Kuwait, Oman, Qatar, Saudi Arabia, and the United Arab Emirates) where there are few, if any, protests and the law is well established. The fall of oil prices from about US$100/barrel to less than US$50/barrel has severely hurt the economy of these countries. Saudi Arabia has cut subsidiaries in food and gasoline and salaries of public employees. Other GCC countries have delayed major investment projects. New franchise development has slowed but remains moderately strong.
The bottom line
For global franchise development in 2017: choose your target countries carefully based on economic and political market research. But keep franchising your brand outside your home country!
William Edwards, CEO of EGS LLC, has 40 years of international business experience. He has lived in 7 countries, worked on projects in more than 60, and has advised more than 50 U.S. companies on international development. Contact him at 949-375-1896, bedwards@egs-intl.com, or read his blog at edwardsglobal.com/blog.
Published: March 2nd, 2017
Share this Feature
Recommended Reading:
Comments:
comments powered by

Disqus

Franchise Update Magazine: Issue 1, 2017
Gravity Software is a cloud-based, multi-entity accounting solution that simplifies inter-company transactions and financial reporting. Built-in...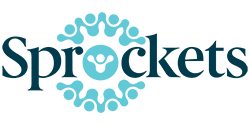 Sprockets is an AI-powered platform that helps franchisees maintain healthy staffing levels and improve employee retention. Our sophisticated...