Refinance existing debt; reduce food and beverage loss
Financial experts agree it's a good idea to help existing and future franchisees find the best financing methods to launch or expand a franchise. While you may not be able to offer franchisees a financing package, it makes good business sense to provide as much practical information as possible concerning where to apply for and successfully land business loans.

One topic franchisees may want to explore involves refinancing existing debt. Lenders say refinancing is a good way to consolidate loans and improve cash flow. It also can free up cash for additional franchise investment. Further, it can help stretch out the terms of loan payments, thereby lowering monthly payments.

One company that has provided such refinancing assistance to the over the years is Irwin Franchise Capital Corp. (IFCC). The firm has 15 offices nationwide and specializes in providing financing solely for franchised restaurants. IFCC offers conventional loan terms that range from 7 years on equipment packages to 20 years on the purchase of real estate. The firm can help franchisees with the financing of real estate, leasehold improvements, equipment, acquisitions, remodels, conversions, partner buyouts, and refinancing, and is able to lend up to $10 million to any one borrower.

IFCC is an SBA-approved lender for the agency's guaranteed loans. Unlike IFCC's conventional loan product, SBA-guaranteed loans do not allow borrowers to get cash out when they decide to refinance, says Janet Rogers, the company's SBA program manager.

The firm also is an approved lender under the SBAExpress program, which covers loan amounts up to $350,000. The SBAExpress loan is an addition to the federal loans the SBA guarantees, such as its 7(a) regular loan program. Under the 7(a) program, individuals can borrow as much as $2 million.

The SBAExpress program relies completely on the lender's credit analysis and procedures to issue an SBA guarantee. In return for this flexibility, participating lenders agree to accept a maximum SBA guarantee of 50 percent.

SBAExpress loans work well for franchised restaurant owners looking to get started in the industry, says Rogers. For example, first-time and unseasoned (short tenure, single-unit) franchisees applying for funds to open their first or second restaurant, to acquire, or to expand or remodel a unit can use the SBAExpress loan.

"We have put borrowers into the SBA product when they are just starting out and after awhile, as they grow into three or four units, it is possible to place these franchisees into a conventional loan product with us. It is about the relationship, not just the transaction," she says.

SBAExpress loans offer a number of benefits. The application process is relatively easy for borrowers to complete because it involves only a one-page document, says Rogers. The fees borrowers pay for these loans are less costly because the SBA is guaranteeing only 50 percent of the loan, not 75 percent as it does with the 7(a) regular loan.

Says Rogers, "It's a win-win situation. We have less than one percent delinquency on this portfolio of loans, and that is pretty unheard of in restaurants." For more information, go to www.SBA.gov and www.irwinfc.com.

Reducing alcohol and food "shrinkage"
As many franchisors are well aware, the hospitality industry incurs substantial alcoholic beverage loss, which often is the result of sloppy bartending, over-pouring, free drinks, and even theft. Losses typically average at least 20 percent for most establishments. Bevinco, a Toronto-based franchisor, has been helping bars and eateries control liquor loss and improve profitability for the past 20 years. Cash flow is also improved as the establishments reduce their losses.

Bevinco franchise owners conduct on-site weekly visits to measure usage against sales. The company's technology enables them to compare the exact amount of all liquor the bar operation has used during the reporting period against the amount of liquor the point-of-sale system recorded as having sold. A detailed report is generated, which shows the cash value of the profit the register tapes say the bar made versus the profit it should have made. These establishments can then take internal steps to reduce the losses.

Bevinco maintains that it saves its customers upwards of $1,000 to $3,000 a week in beverage sales when its liquor management system is used.

Success with the inventory management of alcohol recently resulted in the launch of a similar service for food management. Food shrinkage is also costly for restaurants. It can be attributed to a number of factors, such as food waste that isn't recorded, poor adherence to recipes and portions, theft, not properly tracking employee meals, improper storage, and delivery errors or overstocking of fresh food.

Bevinco franchisees work with chefs to gain a detailed understanding of menu items, proper portion sizes, per-plate cost, selling price, and other factors. Then they use that information to create an auditing program using computers and scales to match sales with usage and help kitchens increase efficiency, better manage inventory, and decrease cost.

While savings on the food side won't be as great as it is for alcohol, the service is still likely to help reduce food losses for restaurants, taverns, bars, clubs, and hotels by about two to five percent annually, says Vanessa De Caria, Bevinco's vice president of marketing/sales and director of operations.

"What launched the food side was client demand," she says. Many of Bevinco's customers told the franchisor they wanted the company to do for them what it has been doing on the beverage side, she says.

Bevinco has grown to 255 franchises worldwide, including 187 in the U.S. It is adding about 30 new franchisees in 2006 and expects to increase that number over the next few years.

To give its franchisees an incentive to purchase both the food management service as well as the liquor service, Bevinco is offering new franchisees a discount if they purchase both. "The cost to purchase the food management service as a standalone franchise is $50,000, and the beverage side is $35,000. If both are purchased, the cost would be $75,000, instead of $85,000," says De Caria. Visit www.bevinco.com for more information.

Joan Szabo is a Virginia freelance writer who specializes in finance.
Published: May 8th, 2007
Share this Feature
Recommended Reading:
Comments:
comments powered by

Disqus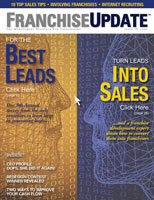 Franchise Update Magazine: Issue 4, 2006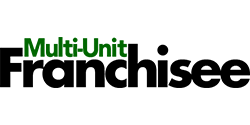 Published quarterly, Multi-Unit Franchisee Magazine is dedicated exclusively to Multi-Unit Franchisees. It delivers vital information and business...
Leasecake is location management made easy – from lease contracts and licensing agreements to ASC 842 compliance. Never miss a deadline, stay ahead...