Selling Direct
Harness the recruiting power of direct-response advertising

Unfortunately, many franchisors flounder in direct-response recruitment advertising. Typically, their development efforts focus on improving their sales and media sources, with minimal attention paid to increasing ad performance.

Do you invest resources to drive more prospects through compelling ad materials? Is your website response-driven or purely informational? Do you experiment with your content, design elements, copy length, or online descriptions on advertising websites to profit from what works best? Take these five steps below and you can cut marketing costs and boost lead flow.

For years I've listened to, learned from, and consulted hundreds of print and Internet advertisers about accelerating their response rates. What we discovered were the critical factors that attract prospective franchisees—whether you're a $50,000 cleaning franchise or a $1 million restaurant concept.

Here's a review of the five message drivers franchise buyers respond to, whether through franchise print, electronic, trade show, or PR efforts. Build these response motivators into your recruitment material and you could take away more prospects from your competition!

1) What is your opportunity? Your opening copy must define in a compelling statement what owning your business is all about: "We are offering a professional, proven automotive service now available for interested entrepreneurs in several states" certainly isn't going to arrest my attention! Sounds boring, and where's the sizzle? Please, get me excited as I scan 200 franchises in nanoseconds on the Internet.

Now, let's transform this opening paragraph into an opportunity statement for the reader: "Our high-demand safety technology has revolutionized the automotive industry! We are now offering in limited markets an executive management opportunity for qualified individuals seeking a low inventory, patent-protected product endorsed by the U.S. Automotive Safety Council and National Automotive Association." Now we have grabbed their appetite at the get-go with sizzle and meat that can motivate prospects to read further!

2) Is there a market? In today's fickle marketplace, businesses must "have legs" to survive. Buyers need to know about you. Does 75 percent of the U.S. population use your service annually, or is it a specialized product targeting the booming health and fitness market? Are you recession-resistant, and why? Prospective owners want facts about the success, acceptance, and sustainability of your franchise concept. Does it have a future, or is it just another fad? Tell me up front to satisfy this fear.

Why in this competitive world don't franchisors broadcast compelling industry research about their businesses? It's a must, and great way to get a prospect's attention. For example, many buyers mistakenly think gourmet coffee is a saturated business, so one franchisor tells them: "The specialty coffee market continues to explode in an underserved market, with 77 percent of Americans now drinking hot and cold coffee beverages, according to the Specialty Coffee Association." Many buyers don't realize the magnitude of the picture framing business, so another franchisor tells them: "Everyone is a potential customer! The average U.S. household owns 14 paintings and pictures in closets, under beds, and in garages waiting to be framed and hung!"

3) How will I benefit? Here's your key opportunity to grandstand what's special about your franchise. And this doesn't mean making meaningless, generic statements about "providing high-quality products and great support for your franchisees." Give prospects a reason to respond to your message. Showcase your "wow" factors, those outstanding four to five advantages that will excite prospects and catapult you into their top picks for investigation: "24/7 on-call franchisee help line"; "customer accounts provided through our national marketing system"; "franchisees average $600,000 in revenue after two years"; "70 percent of our new franchises are purchased by existing owners"; "you can keep your full-time job starting up this business"; "free weekends and holidays"; "you're producing income within 45 days"; "no royalty fees."

Sears Carpet & Upholstery Care aggressively leveraged their "wow" factors. They delivered some extraordinary benefits to qualified buyers: "Franchisees can access local mailing lists of Sears customers, and can offer customers 0 percent interest when they use their Sears credit cards." They headlined their brand power in their ads, stating "two thirds of households in the U.S. have done business with Sears through product purchases or using our consumer services."

4) Are you credible? Buyers need assurances about your business successes, capabilities, and health as a franchise system. Brag about your achievements: "Ranked in the Top 10 retail franchises in the U.S. by Entrepreneur magazine"; "Recognized as Business of the Year by the state of Colorado"; "Servicing 550,000 households since 1976."

Ad testimonials are essential for establishing credibility with your prospects, yet over one third of franchise websites don't include them according to Franchise Update's Lead Generation Survey. Who do you think buyers believe more—you, or franchisees who have invested their lives into your business? Always feature owners with their photos and franchise locations in your ads. Their experiences and advice carry far more impact than your sales pitches.

5) Do I qualify? Prospects want to know if they meet basic qualifications so they don't waste their time responding to your concept. And they're a waste of time for you too if you don't at least list initial financial requirements. Flurries of emails and phone calls from individuals who can't afford your $300,000 franchise makes little sense. Let the interested reader know up front if your success profile dictates strong management and sales skills, an engineering or mechanical aptitude, or prior food service experience. Remember, buyers want to be pre-screened so they can investigate franchise opportunities that may be right fit.
Boost your performance now
It's easy to measure results to ad copy and headlines, especially with the online measurement tools that provide you with real-time intelligence ( i.e., copy version "A" converted 40 of 500 page visitors to leads, an 8 percent conversion rate, while copy version "B" converted 110 of 550 pages visitors to leads, a 20 percent conversion rate). The payoffs in greater ad performance are particularly important in today's tight marketplace.

Published: August 18th, 2008
Share this Feature
Recommended Reading:
Comments:
comments powered by

Disqus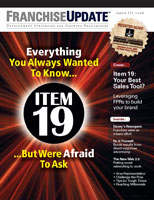 Franchise Update Magazine: Issue 3, 2008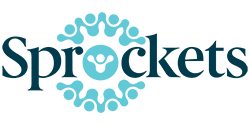 Sprockets is an AI-powered platform that helps franchisees maintain healthy staffing levels and improve employee retention. Our sophisticated...
June 18-20, 2024 Marketing-Operations-Technology. Be a part of this ground-breaking new space for ideas, inspiration and networking for Franchise...