Selling for Beginners: What Emerging Brands Need to Know
For many new and emerging franchisors, the transition from selling their product or service to selling the opportunity to own a franchise can be challenging.
"New franchisors have to learn to sell a franchise," says MSA Worldwide's Senior Consultant Theresa Huszka. "Selling a franchise is a skill that, like any skill, requires practice and experience to become proficient. Franchise prospects ask different questions and expect different information than a customer of the business."
Effective franchise sales people use a consultative approach, and the sale is often closed--or not--based on the relationship the franchise sales person is able to establish with the prospect.
"An experienced franchise sales person almost instinctively knows how to provide information, answer questions, and close the sale," says Huszka. "To help our new franchisors, in addition to sales training, we work alongside the franchisor to coach them until selling a franchise becomes second nature and they are confident they can manage the process on their own."
This begins with creating a solid sales plan. "Having a game plan to follow provides a level of comfort to new franchisors," says Huszka. "We create a well-structured franchise prospect qualification process that provides the framework for a quick response to all inquiries, establishing a relationship, and ultimately, selecting franchisees that fit the optimal franchisee profile. Our goal is to enable each side to get to know the other in order to come to a mutually beneficial decision about whether to pursue the franchise opportunity."
Knowing whom you want in your franchise network is a fundamental part of the plan. The first step is to create a detailed prospect profile that identifies the skills and personality traits necessary for a franchisee to optimize their success as an owner--for example, strong sales skills for a home-based business, or business management skills for multi-unit operators.
Another critical component of the sales plan is determining markets for growth. Franchisors must be able to balance signing franchise agreements with their available resources to provide the support necessary to get their new franchisees off to a good start. Generally it is good to start close to home, but be prepared to take advantage of an outstanding opportunity wherever it occurs.
Franchisors also need a lead generation plan that delivers the proper message to their target prospects. Jan Muhleman, president of re:group, inc. advises franchisors on the importance of crafting a franchise message that fits the brand.
"Your brand is who you are, what you do, and why you are better or different. It is how you look, speak, and act. It is the values and beliefs that define how you act. As such, your communications should consistently reflect your brand and brand personality," says Muhleman.
However, she adds, "All franchise brands have multiple target audiences with different needs, interests, and customer journeys. A franchise may use in-your-face, price-promotion advertising to sell product to consumers, but must change the tone and content of the message when explaining the business case for doing so to a franchisee prospect. Defining your different audiences, what motivates them, and their particular customer journeys, is the first step to effective communications."
"Once the plan is in place we work on the sales skills," says Huszka. "Being able to assess whether the prospect is serious and qualified is key. I've seen franchisors too quick to cut off someone who may have been an excellent candidate, and I've seen franchisors spend way too much time with prospects who will never close. Being able to judge the difference takes time."
Just as in any sale, people buy benefits not features. Franchisors often have only a few minutes to either pique someone's interest in the franchise or turn them off. Having a concise "elevator speech" that then turns the conversation to the needs and wants of the prospect helps to demonstrate the franchisor's interest in the prospect.
"We end up doing a lot of role-playing and working to develop answers to the common questions and objections," says Huszka. "I think there is great value just in having someone with experience to bounce ideas off and to commiserate with you. Not every prospect will like the franchise opportunity and losing a sale is disappointing, but many new franchisors take it personally and become discouraged. It's that much harder for them to move on to the next prospect."
New franchisors need franchisees to get the franchise going, but those franchisees will be with the brand for a long time. Learning the tricks of the trade from a pro can shorten the learning curve and produce better results.
Kay Ainsley is managing director of MSA Worldwide, a leader in franchise consulting that provides strategic and tactical advice based on real-world experience to new and established franchisors. Contact her at kainsley@msaworldwide.com or 770-794-0746.
Published: February 3rd, 2018
Share this Feature
Recommended Reading:
Comments:
comments powered by

Disqus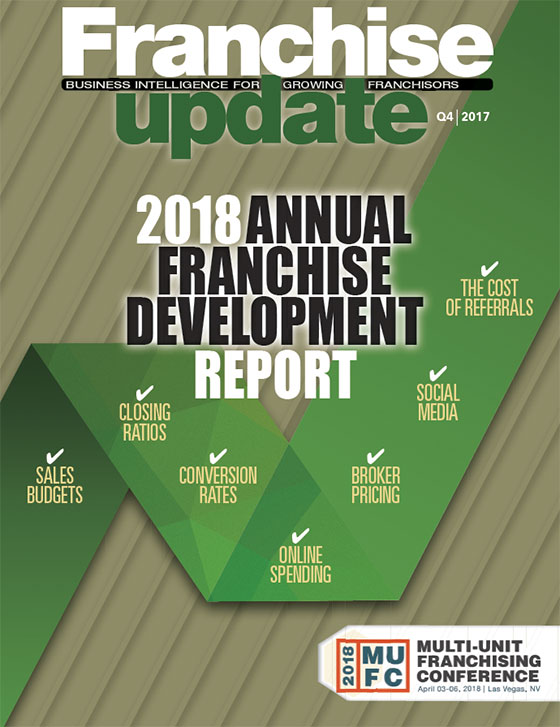 Franchise Update Magazine: Issue 4, 2017
From lead generation to increasing sales, Hot Dish Advertising is the pro at getting your message in front of those who matter most--consumers...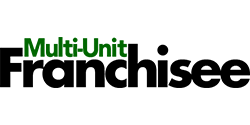 Published quarterly, Multi-Unit Franchisee Magazine is dedicated exclusively to Multi-Unit Franchisees. It delivers vital information and business...