Stories from the Covid-19 Front Lines: CEO Q&A with Gordon Logan of Sport Clips
Name: Gordon Logan
Title: CEO
Brand: Sport Clips
Segment: Hair care
Units: 1,850+
Locations: All 50 U.S. states and Canada
How has Covid-19 affected your brand?
All Sport Clips franchised and company-owned stores, a total of approximately 1,850 locations, closed during the month of April. Requirements varied from state to state, so stores have been closed for about 4 to 5 weeks as I write. Sport Clips Inc. (SCI) and its franchisees went from a record-setting pace in the first quarter to zero revenue. This has been devastating to SCI and Sport Clips franchisees. Both SCI and its franchisees were forced to lay off virtually all of their respective store-level employees, so they have also been tremendously affected by Covid-19.
What are you doing to help your franchisees through this?
For franchise agreements that come up for renewal during the second quarter of 2020, SCI has extended the deadline for renewal fees to be paid and the associated remodeling to be completed. We gradually waived fees due under the franchise agreements during the final weeks stores were open to help franchisees face their diminishing cash flow. During the shutdown, SCI held webinars with financial experts to guide franchisees through the PPP loan application process, and worked with our preferred lenders to help expedite that process. We have daily webinars, Zoom meetings, and conference calls with different audiences each day to keep everyone informed of what is happening in our space and what we are doing to prepare for reopening. Working with our advisory councils, we participated in several task forces to assist franchisees with financing and cash management; management of the PPP loan proceeds following funding; and calculating forgiveness of PPP loans. SCI revised existing Sport Clips operating procedures to comply with new state and local mandates, and determined where to purchase needed personal protective gear, hand sanitizers, etc. needed to be safe. SCI devised suggestions as to how franchisees can communicate with their employees while those employees are laid off, and how franchisees can bring them back to work when the time comes. Our national convention was scheduled for the last week in April, but was canceled because of Covid-19. SCI presents a lot of awards at its annual convention, which all of our franchisees and store managers look forward to each year. The convention traditionally culminates in a formal dinner and awards ceremony for the top award winners. SCI is now having "Virtual Award Ceremonies" on Zoom each week, leading up to the big night when we will get dressed up for a Zoom meeting to celebrate the success our teams achieved in 2019. Keeping everyone engaged and excited is key to successful reopenings of our stores.
How are you supporting your corporate employees?
Our corporate revenue went to zero. We had no choice but to furlough about half of our support team. We kept a core group to manage communications, accounting, IT, and operations planning for the reopenings to ensure we are fully prepared to support our franchisees when the green flag drops.
How are your franchisees supporting their employees?
It varies, but most have been forced to furlough their employees during the shutdown. Now some are beginning to bring some employees back, starting with store managers and trainers to get the stores ready and to ensure that their employees are fully trained in the enhanced sanitation procedures that will be necessary.
What are your franchisees doing for their customers?
Keeping in touch through email and/or text messaging, and keeping their websites and Facebook pages up to date with information on what the Sport Clips system will be doing to ensure their clients' safety when their stores are open once again.
How are you working with your suppliers?
We have been in close contact with our suppliers to ensure that they have the supplies our stores will need to reopen. Many have reduced fees (especially IT-related suppliers with monthly charges), and others have made special purchases to keep prices down. They have been working very hard to make sure Sport Clips stores are all ready to open again.
How do you see the future of your brand, operations, market, etc. post–Covid-19?
There will be a very large pent-up demand for hair care services when Sport Clips stores reopen. SCI is optimistic that the system will be back to normal in a few weeks, certainly by the end of June. Unfortunately, many salons and barber shops may not survive the shutdown. Our stores are positioning themselves to accommodate the clients of those establishments, as well as their stylists, to supplement current employees as necessary. SCI has taken this time to carefully evaluate Sport Clips operating procedures and believes our stores will be even more productive and effective in the future.
Published: July 23rd, 2020
Share this Feature
Recommended Reading:
Comments:
comments powered by

Disqus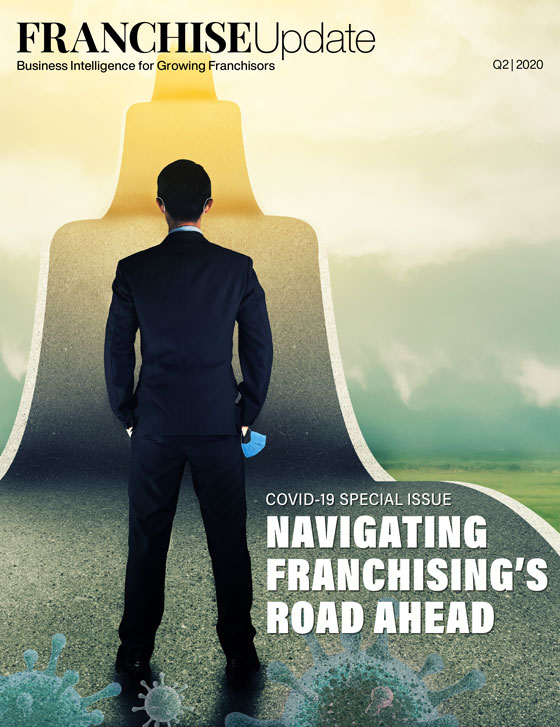 Franchise Update Magazine: Issue 2, 2020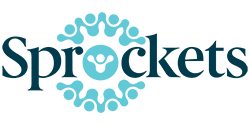 Sprockets is an AI-powered platform that helps franchisees maintain healthy staffing levels and improve employee retention. Our sophisticated...
The business messaging platform that lets you text from your office phone number directly on your computer, so you can actually get a response.