Switch Hitters: Why Franchisees Make Better Franchisors
There's something to be said for having walked for years in another person's shoes, for having come up the ranks to a leadership position. Empathy and understanding come to mind, as well as the hard lessons that can be gained only from years of hands-on experience. That's one big reason so many successful franchise executives agree that their past (and for some, still current) lives as franchisees have informed the way they lead their brands. We asked five franchise executives to tell us how their past experiences as franchisees inform their role as franchisors today.
Lifetime of preparation

Russ Umphenour was an Arby's franchisee for 32 years before selling his nearly 800-unit company, RTM Restaurant Group, to Triarc Systems in 2005. During his time as Arby's largest franchisee (more than $900 million in sales), he also owned two other franchise brands: Mrs. Winner's Chicken & Biscuits and Lee's Famous Recipe Chicken, with both corporate and franchised stores.

In November 2008, Umphenour was named CEO of Focus Brands, the Atlanta-based franchisor and operator of more than 3,300 Carvels, Cinnabons, Schlotzsky's, Moe's Southwest Grills, and Auntie Anne's. Big change? Not so much as it might appear.
"Everything I'd done for 32 years had prepared me for the franchisor role," he says. "In the last two or three years at my old company, I had presidents of two brands under me, as well as 775 Arby's units, so I had already begun the transition to franchisor leadership. Since I still think a lot like a franchisee, I could easily identify with the needs and wants of our 1,100 franchisees at Focus Brands."
As a franchisee, Umphenour was something of a "benevolent dictator," he says today. "But when I became a franchisor, I became an influencer and a facilitator. When you're dealing with your franchise partners, they are independent business people who run their own show. We may control the brand, but we don't control our partners," he says.
Some leadership traits have remained constant through both his franchisee and franchisor roles. "It's always been about having integrity, working hard, building teams and relationships, and doing what you say you'll do," he says. "As a franchisee, I was always service-minded toward our guests. Now, as a franchisor, I'm service-oriented toward our franchise partners."
The leader he has become to his brands' franchisees has been lent credibility by his decades as a franchisee. "Contrary to a lot of the leadership at some brands, I have had the experience of making payroll and making a business successful. My franchisees know I've walked in their shoes, and that it affects the way in which I lead and work with them," he says.
"The right kind of leadership for me as a franchisor includes setting a good example and influencing franchisees to do the right thing for the brand and for themselves. Now I have only one purpose: to help my franchise partners make money. If they do well, all our other problems go away."
Big hat, bigger picture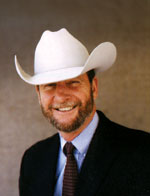 Gordon Logan, CEO and founder of Texas-based Sport Clips (840 locations in 38 states), always saw his role as a franchisee as more than just taking care of his own units. "As a franchisee for Command Performance Styling Salons, I was actively involved in the Chapter 11 process as a member of the creditors' committee. We renegotiated the franchise agreements and the franchisees came out of Chapter 11 owning 40 percent of the franchisor and having two seats on the board of directors," he says. Logan served as one of the two board members and later became president of the franchisee association.
In 1991, when he and another franchisee bought the brand (which would become Sport Clips), he not only carried with him the trust of the franchisees who had been his peers, he'd also learned some tough lessons about being a franchisor.
"Successful franchisors are sensitive to the needs of their franchisees, but also recognize that the good of the system as a whole takes precedence over bending to the whims of individual franchisees. A franchisor has to be willing to take necessary actions to protect the brand when appropriate," he says. "I learned that lesson as a franchisee when I saw the result of a weak franchisor that lost control of the system, leading to a lack of consistency and brand identity that was eventually the downfall of that system. I also saw the detrimental effects of a franchisor that played favorites with franchisees: resentment, pushback, and a general lack of mutual respect."
He's no longer a franchisee, but Logan describes his brand's philosophies and agreements as franchise-friendly. "I've continued to be sensitive to the needs of our franchisees, developing national buying programs to give them better pricing, instituting national styling competitions to encourage technical excellence, and manager training programs and national manager meetings to build their leadership abilities, creating a strong company culture, and initiating a cost-effective store re-design to bring the salons up to industry standards with a distinctive look," he says.
Sport Clips has 22 company-owned stores used for testing innovations before introducing them to the system, as well as to demonstrate the correct way to run the business, he says. "We operate only in markets where we control the entire market. It is our policy not to compete with our franchisees. When franchisors operate stores in the same markets as franchisees, there are potential conflicts that can damage the relationship."
It's no accident that Sport Clips' legal fees are probably as low as any franchise out there mostly for FDD preparation," says Logan. "We test our actions against our values--do the right thing, do your best, and treat others as they want to be treated--with the result that we have minimal friction within the Sport Clips system." And to keep the communication clear and open, the company has a Team Leadership Advisory Council and an Area Developer Advisory Council.
Logan says that both sides of the franchise fence require leadership by example, team development, and successful planning and goal-setting. "At the franchisor level, a 'bigger picture' outlook is required since franchisees are depending on their franchisor to have the vision necessary to move the system forward and to identify and stay ahead of developing trends. But both franchisor and franchisee need to be able to inspire people to follow them and go the extra mile."
Doing it right
John Metz, CEO of West Palm Beach, Fla.-based RREMC and franchisor of Hurricane Grill & Wings (48 units and expanding rapidly), has a fundamental goal as a newly fledged franchisor: to treat his franchisees the way he always wanted to be treated by his franchisors. That is, fairly, up-front, and as a true partner in the shared goal of unit-level and system-wide profitability.
Metz says he had an "Aha!" moment as a franchisee years ago when he watched fellow franchisees facing bankruptcy because of a clause in their franchise agreement that allowed the franchisor to collect royalties on future or failed stores. "I disliked that clause so much that I got them to waive it in my agreement. But I worked with a lot of other franchisees who didn't have that waiver and lost everything," he says today. "It didn't affect me financially, but I thought it was a travesty--kicking some good people when they were down."
Based on that experience, as well as that of being a franchisee for multiple brands, Metz is convinced he can do things better as a franchisor--a lot better. "I felt there needed to be more disclosure and cooperation between the franchisee and the franchisor, which is exactly how we do it now," he says.
Still a franchisee of several hotel brands as well as 36 Denny's and a Dairy Queen, Metz says he's been called a "rogue" franchisee over the years because he has "pushed the envelope" on what franchisors were doing to support him as a franchisee. "But I did it within the system," he says with a grin. Today, as a franchisor, he is well-prepared to deal with any future rogues of his own, but he has bigger things in mind as he works to fine-tune and rebuild a brand.
Metz brings a canny insider's knowledge of what it takes to implement change in a system--especially when there's a price tag attached. For example, he took an innovative approach to making system-wide menu changes at Hurricane Grill & Wings. "Instead of sending a memo to everybody to buy this and that, we sent out the equipment they would need. We want to be consistent, and it's hard for anyone to refuse to conform when someone is sending you the piece of equipment you need to do it," he says.
Then there's the big picture: money. "The fact that I never could grasp was that I, as a franchisee, had more money invested in the company than anybody at corporate. There were bureaucrats and corporate executives making decisions based on the benefit to the franchisor--not on how it affected the bottom line and the franchisees," he says.
"As a franchisor, you have to keep all your stakeholders in mind--your owners, employees, franchisees, and suppliers. You have to invest in the success of others. I consider our franchisees to be our partners. If they have financial difficulties, we try to solve the problem. If we can't, we grant royalty relief for underperforming franchisees. It's the right thing to do."
Mutual Respect

Jim Rudolph, vice chair and minority owner of Rita's Water Ice Franchise Company (about 550 franchise locations in 18 states), says that although franchisee interests must be a priority for a franchisor, the franchisor's role must be respected.

"When I was a franchisee, there was no way I was going to pay the royalties and then not listen to my franchisor," says the former franchisee of Wendy's, Chuck E. Cheese's, and other brands. "Yes, I wanted to go beyond that--to be even better--but I always did it within the boundaries of what my agreement required."
For Rudolph, the "zee-zor" relationship boils down to three essentials. "I say it all the time: it's about trust, respect, and belief. And it has to go both ways--100 percent. If we can do that together, we'll have a great relationship."
Learning as She Grows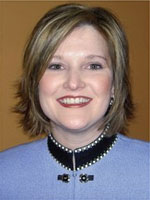 Shelly Sun, co-founder with husband JD Sun of BrightStar Care (250 locations), sees many similarities in the leadership styles required for both franchisees and franchisors.
When she began as a hotel franchisee, she says, "I sought to understand what it took to be successful in the industry as well as within our franchising system. I went to all the training sessions our franchisor offered and followed the model they provided. I networked with fellow franchisees to learn everything I could from them. It's the same model I follow as a franchisor. Benchmarking with my peers, regardless of industry, is how I consistently evolve our model and ensure we're supporting our franchisees at a high-quality level."
In 2005, when she began life as a franchisor, there were some adjustments in leadership style needed, she says. To achieve them, Sun says she became a "student of franchising," joining the IFA, attending conferences, and networking with established franchisors. "I had to roll up my sleeves and learn to wear multiple hats. To grow and expand at the rate we wanted, I needed to transition out of the day-to-day tasks of our franchise and entrust them to our employees."
Sun, who remains a franchisee of a couple of hotel brands, believes her time as a franchisee has made its stamp on how she relates to BrightStar's franchisees today. "It frames the lens through which I look and understand the investment and risk my franchisees take. This drives my willingness to invest for the long term in people and technology."
Published: March 26th, 2012
Share this Feature
Recommended Reading:
Comments:
comments powered by

Disqus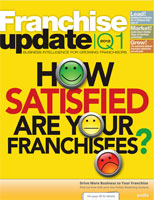 Franchise Update Magazine: Issue 1, 2012
Location3 Media is a digital marketing agency that delivers enterprise-level strategy with local market activation. Founded in 1999 and located in...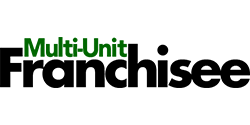 Published quarterly, Multi-Unit Franchisee Magazine is dedicated exclusively to Multi-Unit Franchisees. It delivers vital information and business...