Where's Your Focus?
And Does Anybody Else Know About It?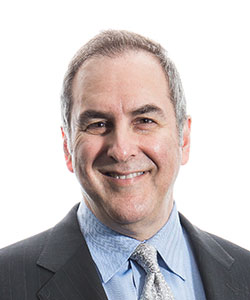 Keith Gerson has spent more than 35 years in franchising in many different sales, development, and leadership positions. Now at FranConnect as president of global operations, he has agreed to combine his personal experience with FranConnect's franchising database to write about franchisor/franchisee relations, growth, culture, technology, and more in an ongoing column.

As we approach the new year, many of us are finalizing our strategic plans and budgets. We've spent countless hours ensuring that every ounce of discipline, creativity, and resources has gone into the effort. Yet, despite an ever-improving economy, too many CEOs will not have achieved the top-line revenue growth they budgeted for 2013. In a CEO survey conducted by FranConnect, 58 percent reported that they were not achieving their financial goals. So what will make 2014 any different?

Common wisdom suggests that a slowdown in top-line revenue growth says it's time to rexamine your strategy. But assuming that revenue shortfalls are indicative of a flawed plan is, more times than not, erroneous.

In a key study of organizational change, the global management consulting firm Bain & Company reported these findings

:
About 65 percent of initiatives required significant behavioral change on the part of front-line employees--something that franchisees and managers often fail to consider or plan for.
Only 15 percent could name even one of the top three goals their leaders had identified. The other 85 percent named what they thought were the goals, but that often didn't remotely resemble what their leaders had said.
Only 51 percent could say they were passionate about the team's goal, leaving almost half the team simply going through the motions.
A staggering 81 percent of those surveyed said they were not held accountable for regular progress on the organization's goals; and that the goals were not translated into specific actions (87 percent had no clear idea what they should be doing to achieve the goals). No wonder execution is so inconsistent.
In short, people weren't sure what the goals were, were not committed to them, didn't know what to do specifically to achieve them, and weren't being held accountable for it.
We see evidence that these same trends are occuring in franchising. Consider that in our CEO survey, 46 percent of respondents acknowledged that they did not have their strategic plans in writing and shared with their management teams; and 25 percent of respondents did not have a clear vision/mission statement in writing and shared. An additional 25 percent did not have clear core values used for hiring, reviewing, rewarding, and terminating. Each of these is a critical step in getting everyone aligned without wasting sales or operational energies on activites not useful to the business.
Another critical metric from our CEO survey that can contribute to issues in engagement and execution of strategies is that 25 percent did not have detailed job descriptions. Also, 38 percent did not have a formal evaluation method.
It's all about performance
Achieving engagement and execution of strategic plans boils down to learning how change in human behavior is accomplished by having closed-loop mechanisms and by holding people accountable. At the end of the day, it's all about performance. Here are several behavior-modifying best practices for making 2014 your best year ever (with a nod to the business book The Four Disciplines of Execution.)
Focus on the one or two goals that will make all the difference, instead of giving mediocre effort to dozens of goals.
In determining your most critical goals, don't ask, "What's most important?" Instead, begin by asking, "If every other area of our operation remained at its current level of performance, what is the area where change would have the greatest impact?"
Identify and track data on leading measures (those that are predictive of achieving your goals) that make a difference, instead of on lagging measures (which tend to occur too late to do anything to influence the outcome).
People play differently when they keep their own score and have the results tracked on a compelling and visible scorecard--to remind, motivate, and create accountability.
Get in the habit of meeting regularly--and frequently--with any team that owns or has a stake in the one or two critical goals you're focused on. Have these meetings no less than weekly, but keep them short. These meetings are about accountability for results.
At the very least, meet with your team and your franchisees, asking each individual one simple question: "What is the one thing you can do this week that would have the most impact on the scorecard?"
Great teams know at every moment whether or not they are winning. They must know--otherwise they wouldn't know what to do be winning.
At the end of the day, stratetgic planning is the ante. The ultimate aim is not just to get results, but to create a culture of executional excellence.
Keith Gerson is president of global operations for FranConnect, a provider of franchise management systems. FranConnect has more than 500 franchise brand clients and more than 70,000 franchise locations on its cloud-based platform. He oversees the FranConnect team in helping franchise organizations achieve their business objectives through a marriage of technology and best practices designed to help franchisors establish, grow, manage, and market their operations. Contact him at keith@franconnect.com or 703-390-9300 x159.
Published: February 6th, 2014
Share this Feature
Recommended Reading:
Comments:
comments powered by

Disqus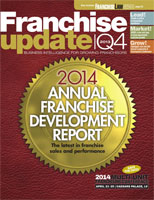 Franchise Update Magazine: Issue 4, 2013
ServiceScore helps businesses get the results they want from phone calls.
Franchise Update Media (FUM) is the trusted resource for the franchise industry. For 30+ years, FUM has been the leader in providing valuable...