Buddy's Home Furnishings Franchise Opportunity
Financial Information:
| | |
| --- | --- |
| Cash Investment: | $150,000 |
| Net Worth: | $500,000 |
| Franchise Fee: | $39,900 |
| Total Investment: | $356,170 - $879,317 |
| Royalty Fee: | 6% |
| Advertising Fee: | 2% |
Available Markets:

United States: AL, AK, AZ, AR, CO, CT, DE, DC, FL, GA, ID, IL, IN, IA, KS, KY, LA, ME, MD, MA, MI, MS, MO, MT, NE, NV, NH, NJ, NM, NY, NC, ND, OH, OK, OR, PA, RI, SC, SD, TN, TX, UT, VT, VA, WA, WV, WY
Buddy's Home Furnishings offers customers affordable payments on home necessities including name-brand furniture, electronics, appliances and home accessories. The company is one of the fastest growing rent-to-own franchises in America and sits prominently in the $12.6 billion rent-to-own industry.**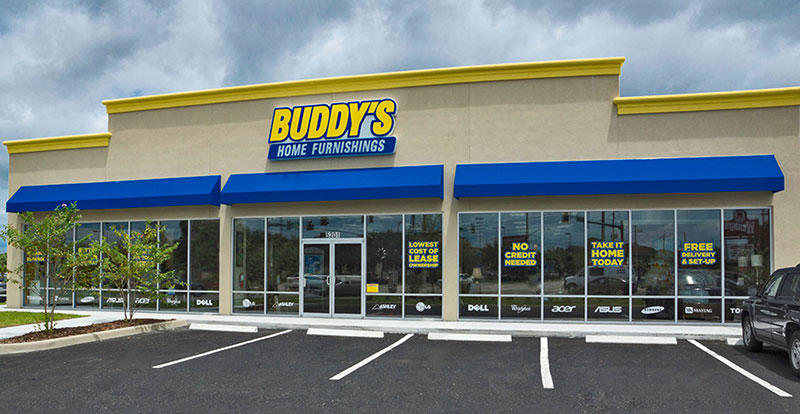 What is Rent-to-Own?
Rent-to-own (RTO) is an essential and recession-resistant industry offering customers affordable payments on everyday necessities, which is why RTO annual revenue has steadily increased for decades despite good and bad economies.
The rent-to-own industry gained traction in the 1970s in response to customer demand for acquiring household products without incurring debt or jeopardizing the family's credit. RTO customers continue to come from all walks of life and share the common desire to have durable goods in their homes without the long-term financial obligations associated with credit sales.
The cornerstone of RTO, and a point of differentiation from traditional retail, is there is no interest, no credit check and customers can return the merchandise at any time for any reason without penalty. This model has become a mainstream hallmark of consumerism spanning industries from car sharing services, to clothing rental subscriptions, technology trade-in programs and so much more.
According to the 2022 Association of Progressive Rental Organizations (APRO) Annual Industry Health Survey, the RTO industry served an estimated total of 4.6 million households in 2020--approximately 1 of every 28 American households rented products from a traditional brick-and-mortar RTO store.
Why Franchise with Buddy's Home Furnishings?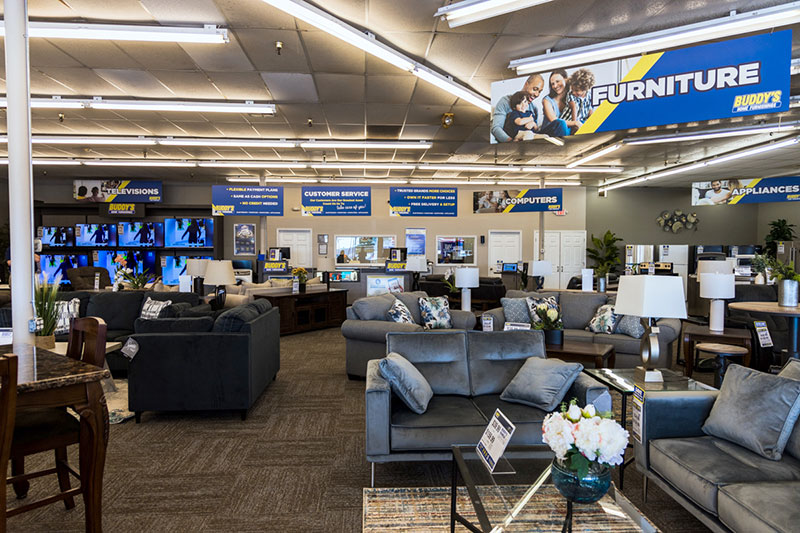 There are many benefits to franchising with one of the fastest growing rent-to-own retailers:
60+ Years of Historical Success - Buddy's level of expertise and success has only compounded with time. Franchise owners benefit from Buddy's national brand recognition and the tried-and-true, proven systems refined over decades in RTO.
Impressive Unit Economics - On average, the top 25% of stores see $1,467,253 gross sales and $437,295 cash flow per store.*
Recurring Revenue on Inventory - Franchise owners see an average of 25% in free cash flow, which is attributed to the unique recurring revenue model in RTO that yields multiple returns on every product.*
Business Model Built for Franchising - Approximately 90% of Buddy's franchisees are multi-unit owners and growing, which is a testament to the company's systematic, proven approach to establishing and scaling stores.
Community Focused - Buddy's success is a reflection of the relationships every store develops with its local community. The company culture is to nurture relationships with customers that aren't built on transactions, but rather, trust.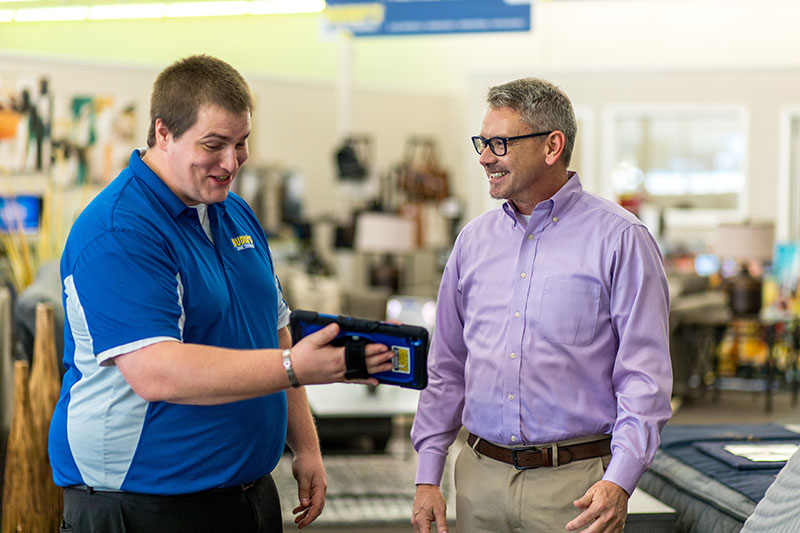 This web page does not constitute a franchise offering or an offer to sell a franchise. A franchise offering can be made by us only in a state if we are first registered, excluded, exempted or otherwise qualified to offer franchises in that state, and only if we provide you with an appropriate franchise disclosure document.
Request Information
Looking for more information about Buddy's Home Furnishings? Take a moment to fill out our quick information request form.