Get your hands on an Extreme Pita.
Why is it so hard to find something healthy that doesn't compromise on taste? There's no shortage of options that are healthy and mouthwatering, but most fail to bring these two worlds together. At Extreme Pita, we believe in serving food that's good in EVERY way. We have been delighting guests with healthier great tasting pita sandwiches since 1997. Extreme Pita was the first restaurant to marry old world authentic pita bread with healthier, fresh, and unique flavors.
A Good Choice
One bite may be all it takes to convince you to become a franchisee, but there are plenty of other great reasons to invest in a business with staying power!With over 235 locations throughout North America (and growing!), we've turned a little pita bread into a big success story. This restaurant chain can satisfy any craving from a healthy lunch to something more indulgent.
Brand Promise
At Extreme Pita, we don't believe you should have to choose between eating something good or eating something good FOR you. Whether you want to indulge or you're looking for something nutritious, our menu will satisfy your craving.
We're right there with you.
Franchising Support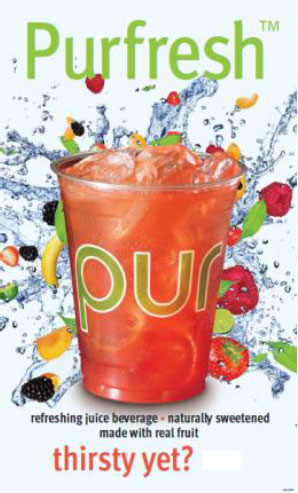 One of the biggest benefits of owning an Extreme Pita franchise is the support you'll get right from the start. Because preparation and information are crucial to your success, we recognize the need to spend quality time with each and every franchisee. This one-of-a-kind support starts the moment you decide to fill out a franchise application form.
Real Estate and Construction
Everyone knows the importance of a good location in the retail business. Extreme Pita will analyze potential sites to ensure the best possibility of success for your restaurant.
Important aspects of site selection include traffic patterns, consumer demographics, signage availability, visibility, and more. Our success is ultimately measured by yours.
Extreme Pita provides a turnkey opportunity. We will help you negotiate your lease, provide customized architectural and engineering drawings, hire a General Contractor, obtain building permits, order equipment and smallwares, and much more to help you get ready to open your doors.
Training and Operations
Preparation and information are critical factors needed for any business to succeed. Extreme Pita provides an intensive training program to ensure that when you open your restaurant you are comfortable and experienced in all aspects of running a successful business. Our training program, which is approximately 6 weeks, involves both classroom and in-restaurant training from experienced corporate trainers who have operated successful Extreme Pita restaurants.
Extreme Pita's dedication does not end when you open the doors of your restaurant. Your designated Business Development Consultant provides ongoing support with regular visits to your restaurant, and is committed to answering your questions and helping you run an efficient and profitable business. These highly skilled professionals will become an important part of your business success; they will give you operational suggestions, as well as opportunities and ideas to promote your business. Extreme Pita is committed to seeing you succeed - after all, our success is ultimately dependent on yours.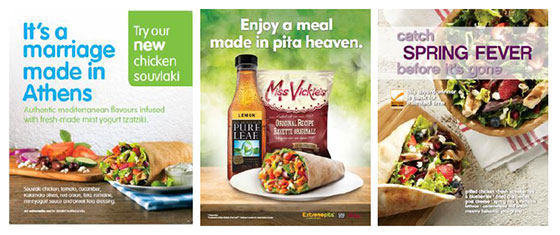 Marketing Tools, Promotions, and Ongoing Support
We'll ensure that you have every tool available to make your restaurant a success. Promoting and developing our brand -- and your restaurant -- is crucial. You'll receive marketing training, user-friendly marketing manuals, local restaurant marketing, and merchandising support. Plus, you'll get assistance in developing and executing a grand opening plan.
Procurement/Supply Chain
We've got some pretty impressive buying power, too. Thanks to long-term relationships with product and equipment manufacturers and the buying power of over 235 restaurants, we're able to negotiate competitive national pricing with our vendors for the franchise system. And that means you get more time to focus on your restaurant.
Request for Information
Please complete the form to receive more information on an Extreme Pita™ franchise. Be sure to fill in all the fields so we can respond to your request. If you have any questions or concerns or are ready to move forward, please contact us.