N-Hance Wood Refinishing Franchise Opportunity
We're crazy busy. I think the customer reception is fantastic. The customers are always thrilled this is an option for them. They're thrilled they don't have to get rid of their cabinets. [We] can just come in, revitalize them, enhance them, and they're always quite happy with the end result. It's been positive.
Financial Information:
| | |
| --- | --- |
| Cash Investment: | $50,000 |
| Franchise Fee: | $17,123 - $46,050 |
| Total Investment: | $57,823 - $168,545 |
| Royalty Fee: | $377.66 - $755.30 per month |
| Advertising Fee: | $220 per month |
Available Markets:

United States: AL, AK, AZ, AR, CO, CT, DE, DC, FL, GA, HI, ID, IL, IN, IA, KS, KY, LA, ME, MD, MA, MI, MN, MS, MO, MT, NE, NV, NH, NJ, NM, NY, NC, ND, OH, OK, OR, PA, RI, SC, SD, TN, TX, UT, VT, VA, WV, WI, WY
Americans are reinvesting in their homes like never before. A year of being cooped up indoors has led to a dramatic increase in home improvement spending that is expected to continue well into the future. With kitchen remodeling at the top of the list, N-Hance franchise owners are meeting pent-up demand for affordable solutions that add value, beauty, and enjoyment. As a result, many of our franchise owners are booked months in advance and are experiencing record sales.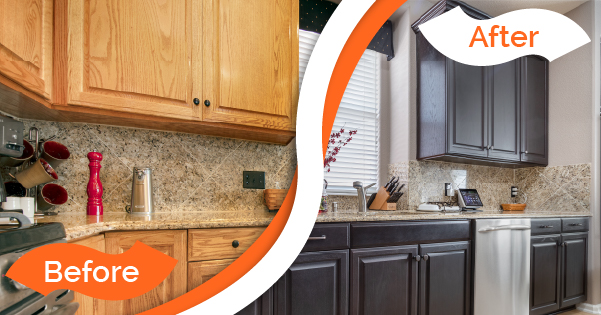 As a franchise opportunity, N-Hance stands out. With low costs of ownership, a proven business model designed for growth, proprietary technology, products & equipment, multiple revenue streams, and comprehensive training and support from industry experts who know to how grow a wood refinishing business, it's no wonder N-Hance is one of the highest-rated brands in the home remodeling category.
With more than 500 locations open across the North America, N-Hance is one of the brightest brands in the $450 Billion home remodeling industry and is experiencing rapid growth. If you're passionate about owning a business and love home remodeling, DIY projects, great customer service, and want to own a business that makes an impact, N-Hance is the right opportunity right now.
Using a proprietary chemical abrasion and refinishing technique -- available exclusively to our franchisees -- N-Hance restores the natural beauty of hardwood flooring, trims and cabinets at one-third to one-fifth the cost of traditional re-facing or replacing of cabinets, and much faster than the industry average. The company's powerful Lightspeed® U.V. curing technology shortens the refinishing process and produces less dust, mess and odor than traditional methods.
"We've discovered that people don't want to spend a lot of money on cabinets or on their floors, they just want a new look that they can be proud of and will add value to their homes and properties," says Kelly Jensen, President of N-Hance. "Because of our nationwide reputation for having exceptional, professional customer service, our brand has built a glowing reputation with customers. Our services are affordable, fast and beautiful, and they allow our customers to spend less of their hard-earned money on a home remodeling project, while enhancing their homes to better enjoy with the people they love."
Homeowners love N-Hance because we do things differently. In the past year, we've seen over 1 million unique visitors to our consumer website and many of our franchise owners are busier than ever before with bookings extending out months in advance.
The reason for this is simple: we provide the WOW factor that homeowners are seeking for a fraction of the cost of the industry average and without any of the disruption that is commonly associated with remodeling projects. Our jobs take less than a week to complete on average, and because our proprietary methods produce no dust or odor, our customers can live in their homes while the job is in progress. Our commitment to exceptional customer experience and beautiful end results has won us a stellar reputation - another rarity in our industry.
"We completely transform spaces to the point where we make people's jaws drop," says Kelly Jensen, President of N-Hance. "With remodeling spending reaching record-breaking levels, the fact that we're affordable, efficient, and provide exceptional results means that we're in constant demand. After the pandemic, many of our franchise owners are doing better than they've ever done before, which makes our business model both recession and pandemic-resistant. The word is getting out that our franchise owners are doing extraordinary things in their businesses and we're expecting to experience strong growth going forward as a result."
Multiple revenue streams and a recession-resistant business model
N-Hance franchise owners are always on the cutting edge because our in-house R&D team works tirelessly to develop new products, technology, and services to expand profit potential for our franchise owners.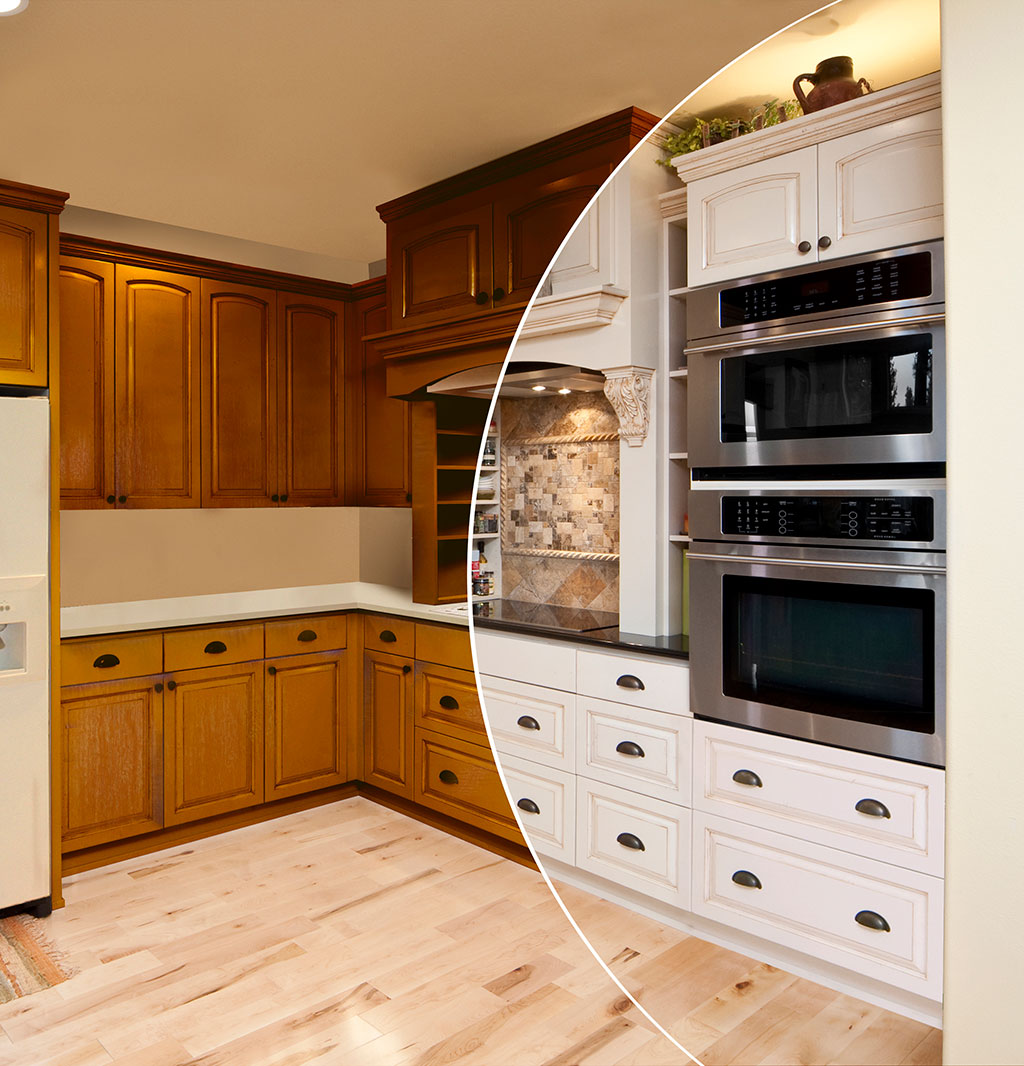 This means that our franchise owners offer a robust menu of services that are designed to be easy to implement as well as meet pent-up demand from our customers. As a result, our franchise owners enjoy multiple, recession-resistant revenue streams, including:
Kitchen cabinet refinishing
Kitchen cabinet door replacement
Hardwood floor refinishing
Floor sanding
Railings, doors, and furniture refinishing
And more!
"There isn't a limitation to the types of services we can offer, which not only creates multiple revenue streams for N-Hance franchise owners, but also makes us unique in the market," says Nellie Garibyan, owner of an N-Hance franchise in Boise, Idaho. "People don't want to spend $20,000 or $30,000 renovating their kitchens. That's where N-Hance excels. When people have the option to save money, but still have a visual difference, it can be really beneficial as a business owner to be able to provide that."
Request Information
Looking for more information about N-Hance Wood Refinishing? Take a moment to fill out our quick information request form.