Unity Rd. Franchise Opportunity – Cannabis Dispensary
Why Unity Rd., a cannabis dispensary franchise
Grab a piece of the booming $14 billion cannabis market with industry veterans by your side. As a Unity Rd. franchise partner, you gain knowledge and expertise from a collective 120-plus years in the industry, as well as direct access to a premium supply chain, ongoing compliance support as well as a depth of resources that puts you far ahead of any competition.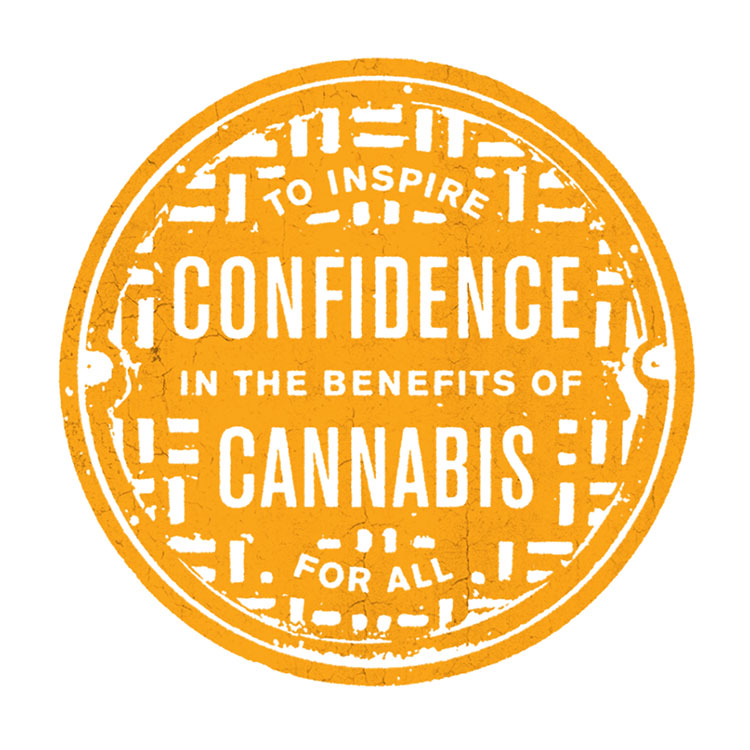 In a budding, complicated industry ready to be defined, the tried and true method of franchising offers an unrivaled opportunity for industry newcomers to successfully enter a market with rarely seen potential.
Unity Rd. is the first cannabis franchisor to offer a robust franchise system in the United States and has developed the safest way into the cannabis industry for entrepreneurs eager to be at the forefront. As a dispensary franchise, we're opening the unrivaled potential of cannabis entrepreneurship to the doers and dreamers who want to take control of their future and get in on the ground floor of a $14 billion industry that's on the verge of taking off.
We are committed to the legacy of the cannabis plant and empowering others to benefit from all it has to offer. With a collective 120-plus years in cannabis and decades of franchise experience, we offer a supportive family and the proven processes and resources needed to operate a compliant and profitable cannabis dispensary. Our franchise opportunity eases the barrier to market entry, making cannabis entrepreneurship possible for more people.
As a dispensary franchise, we're creating a national community that's supported by a nationwide brand whose owners are right in each local neighborhood, hiring local and keeping the money right on their street.
This is community at its best. It's how everyone grows, together.
Take a closer look, and join us.
Unity Rd. Franchise Partner Benefits
Unity Rd. covers several areas of cannabis-related business functions across its family of brands including: franchising, cultivation, processing, consulting, real estate, retail operations, licensing and acquisitions. With this, our franchise partners have access to a deep network of seasoned experts, trusted resources, and ongoing support. They open their dispensary doors compliantly and with confidence thanks to the tools, products, systems and training we provide.
By utilizing our proven business model and decades of industry experience, Unity Rd. franchise partners gain a road map for success, allowing them to flourish in the ever-evolving, complex cannabis industry. This includes operational systems, best practices, depth of resources and business relationships, as well as national brand recognition and marketing support - take a quick look at a few benefits:
Vigilant Compliance Strategy: Regulatory procedures tailored to each location down to the state, city and street corner. Compliance officers available for consultation to walk through what needs to happen at every step.
Comprehensive Finance Blueprint: The seamless cash flow process our finance team puts in place to compliantly handle all funds and makes accounting, audit preparation, and payroll routine and straightforward for our partners.
Community Outreach: Utilize our relationships and best practices to create an authentic presence in the community you operate in, making your existing relationships even stronger.
Our Products
Unity Rd. franchise partners gain direct access to a premium supply chain filled with established national brands -- including exceptional strains with multiple Cannabis Cup and Errl Cup wins and other eye-catching products to provide the best possible experience to both cannabis connoisseurs and first-timers. We help partners source the best cannabis strains and products across flower, extracts, vapes, edibles, topicals (e.g., lotions and balms), and tinctures, among others.
Ideal Franchise Partners
We're here for the entrepreneurs, the family teams, investor groups and friends who see the value of a dispensary in their community but lack the know-how to successfully open and operate in the industry.
We partner with industry newcomers and existing multi-unit franchisees who are looking to diversify their franchise portfolio as well as existing dispensary owners or operators needing the tools to succeed. Our franchise partners may be owner-operators or passive owners with a designated, experienced manager running operations.
Request Information
Looking for more information about Unity Rd.? Take a moment to fill out our quick information request form.