2015 World Outlook: Country-By-Country Economic Forecast
2015 is starting out as a very busy year for international franchise development. U.S. franchises are exporting their brands more than at any time in history--and to more places.

Last year ended with the highly successful opening of Burger King in India, and Carl's Jr. signing a 150-unit license agreement for Japan. Build-A-Bear Workshop opened its first two stores in Turkey to high sales. Anytime Fitness has reached almost 20 countries. Title Boxing Club opened it first international unit in Cancun. Five Guys continues to add new locations in the U.K. at a rapid rate. Fuddruckers opened in Italy. Popeyes is now open in 27 countries. Abrakadoodle continues to add units in China.

Food and beverage (F&B) franchises continue to be the leaders in global franchising, but education, retail, and service sector brands are becoming increasingly desired. Education and F&B brands are most desired in the emerging markets. Established markets such as the U.K. desire service and retail franchises.

The December 2014 IFA/U.S. Commercial Service Franchise Trade Mission to three cities in India introduced 14 U.S. education, F&B, retail, and service brands to this growing market. In 2015 the IFA and Commercial Service plan franchise trade missions to the Nordic countries and to Southern China and Taiwan.

Let's take a tour around the world to see where franchising is expected to happen in 2015. GDP growth projections, in parentheses, are from the Economist magazine and the World Bank (December 2014)

.
Africa
Nigeria (World Bank, 1.0%; IMF, 7.0%) - Although 2014 saw the opening of a few U.S. F&B franchise brands, political and economic unrest, a high level of corruption, and lack of rule of law will keep many foreign brands from entering this large country in 2015.
South Africa (-4.7%) - Economic and political unrest is balanced by the desire of the new middle class for international brands rather than the older indigenous brands.
The Americas
Argentina (1.5%) - Political and economic unrest means little capital for new projects and barriers to getting paid fees and royalties.
Brazil (2.7%) - Dunkin' Donuts recently announced a new licensee. Otherwise the difficult entry barriers, lack of investment capital, and high pricing will limit new entrants in 2015.
Canada (2.4%) - Burger King and Tim Hortons merged. Fast casual F&B continues to grow in major cities.
Chile (4.5%) - Denny's and Fuddruckers opened units. A government change means more business and consumer taxes, which has decreased new investment.
Colombia (4.5%) - Starbucks finally entered. There is a great desire for more franchise brands, but there are challenges finding capitalized licensee candidates.
Mexico (3.5%) - Mexico City, Monterrey, and Cancun are "safe" markets and are seeing new brands and units opening.
Peru (5.6%) - There is a new U.S. Commercial Service post in Lima that is franchise-friendly. Many U.S. F&B brands are present already. The growth of a substantial middle class is positive for more franchises to enter this country.
Near East and Asia/Pacific
Australia (2.8%) - Carl's Jr. paired with Restaurant Brands after great success in New Zealand. Australia is the most franchised country in the world, with a high percentage being local brands.
China (7.5%) - International F&B brands have challenges with food quality and sourcing that have resulted in drops in unit revenue across the country. Service franchises are not yet desired. Education franchises, such as Abrakadoodle, do well because families want to give their children an edge.
India (6.3%) - During December's IFA/U.S. Commercial Service Franchise Trade Mission to Mumbai, Bangalore, and New Delhi, we saw evidence of thriving franchise growth in all three cities. Despite the many challenges involved in entering the Indian market, strong reasons to give serious consideration to taking your franchise to India include: the country's 250 million to 300 million English-speaking middle and upper class, the 60% of the total population aged 15 to 50, and the strong desire for brands, quality, and service among the middle class. Retail rental cost, however, is very high. For F&B, expect labor costs of 10% to 15% of gross unit sales, food costs of 30% to 40%, and rent costs of 20% to 25%. Papa John's recently bought an Indian pizza chain to convert and speed their growth in a pizza-focused market.
Indonesia (5.6%) - There are signs of relaxation of the regulations placed on franchises a couple of years ago. One of these was to require 80% local content in restaurants. The problem is that there are not enough local suppliers of quality food products.
Japan (1.1%) - A few major U.S. F&B franchise brands have entered Japan in the past year with very large companies as licensees. Note the announcement of the Carl's Jr. 150-restaurant license on December 19.
Malaysia (5.4%) - Malaysia continues to suffer from government regulations that give priority to indigenous franchises.
The Philippines (6.9%) - A few years ago new, professionally managed companies began to appear that wanted to acquire foreign franchises. This new money and professional management has attracted several U.S. F&B brands.
South Korea (3.7%) - New government regulations designed to right local franchise brand wrongs have instead made it very difficult for new foreign brands to enter the market.
Thailand (4.5%) - The coup in 2014 has had the effect of making businesses feel comfortable to invest.
Europe
Germany (1.0%) - Low growth and inward looking investors result in few new foreign brands in 2015.
Ireland (3.0%) - Once a roaring franchise markets for U.S. brands, this country is slowly coming out of the European recession. 2016 should see new investment into foreign franchise brands.
Italy (1.0%) - Low or no growth, high levels of regulation, and a major black market make it difficult for foreign brands to enter Italy and operate in a manner that can yield good margins.
Nordic Countries - Denmark, Finland, Norway, Sweden (1.0-2.4%) - The planned IFA/U.S. Commercial Service Franchise Trade Mission will give U.S. franchisors a good look at the potential of these highly developed, high-income, and high-cost markets.
Poland (3.5%) - McDonald's, Pizza Hut, KFC, Burger King, Starbucks, TGI Fridays, Subway, Mail Boxes Etc., RE/MAX, Anytime Fitness, and Crestcom are among the almost 200 international franchise brands operating in Poland. There are four middle-class cities that are beginning to see franchises. Poland alone in the European Union did not see its GDP growth fall below 1% during the recession.
Russia (0%) - The political problems have now become major economic problems for businesses. The government decided a large number of McDonald's outlets were dirty and closed them. Some foreign brands have their rent paid in dollars, which is a disaster when the local currency used at these outlets lost 40% of its value against the U.S. dollar.
Spain (1.7%) - Despite the recession and high unemployment rates, the number of franchises, brands, and total franchise outlet revenue has gone up since 2012. As the Spanish economy begins to slowly come back, the U.S. Commercial Service indicates that each year more companies in Spain are committed to franchising as a model for expansion.
Turkey (3.5%) - Government turmoil has caused GDP growth and the currency to fluctuate widely in the past two years. U.S. franchise brands continue to enter this large middle-class market, focused in three cities with populations of 5 million or more.
United Kingdom (2.6%) - Franchising in the U.K. appears to be growing for the first time since the recession started in 2008. U.S. brands such as SuperCuts, Home Instead Senior Care, and Mail Boxes Etc. are well established, and Build-A-Bear Workshop has more than 50 locations.
Middle East & North Africa
Egypt (3.1%) - Three years after the Arab Spring and all that it did to Egypt's economy, there are signs of new investment in international F&B brands with new units to open in 2015 for the first time since the political problems. This is the largest Arab nation, and it has a considerable middle class who value foreign brands.
Saudi Arabia (4.2%) - The primary interest is in new F&B brands. Permitting challenges getting new restaurants open are a major concern. Also, restaurants have to build in extra space to separate customers because of religious requirements.
United Arab Emirates (5.6%) - The desire for new F&B brands continues with new U.S. franchises opening almost monthly. The creation of high-end neighborhood malls means it is no longer necessary to start up in the Dubai Mall or the Mall of the Emirates, where space is hard to secure and rents are very high.
William G. Edwards, CEO of EGS LLC, has 40 years of international business experience. He has lived in 7 countries, worked on projects in more than 60, and has advised more than 50 U.S. companies on international development. Contact him at 949-375-1896, bedwards@egs-intl.com, or read his blog at edwardsglobal.com/blog
Published: June 5th, 2015
Share this Feature
Recommended Reading:
Comments:
comments powered by

Disqus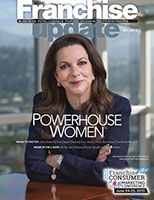 Franchise Update Magazine: Issue 1, 2015
Conferences
InterContinental, Atlanta
OCT 18-20TH, 2023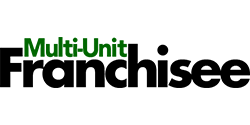 Published quarterly, Multi-Unit Franchisee Magazine is dedicated exclusively to Multi-Unit Franchisees. It delivers vital information and business...
Bring Order to Your Business. All-in-one management, print, and design solutions at your fingertips, on one platform