CMO Roundtable: Balancing Automation with a Personal Touch
"In your development efforts, how does your marketing team balance automation with a personal touch?"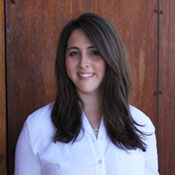 Heather Anderson
Director of Marketing
Little Gym
At The Little Gym International, our franchise development process is more high-touch than high-tech. While automation is an integral part of our marketing strategy, building personal relationships is our top priority.
Since its inception in 1976, The Little Gym has been a family-oriented business. As the company has grown, we've remained true to our roots and have cultivated the same atmosphere within our corporate office and with our franchise owners. It's important to us that we establish a personal relationship with prospective franchise owners from the very start. Every inquiry, whether it comes through phone, email, or our website, gets a phone call response. This initial call allows us to answer questions and determine if the candidate is a good fit. If we both agree that we'd like to continue discussions, a more detailed call is scheduled and the process remains extremely personal.
Our automated process is designed to target lost franchise prospects and nurture them to re-engage with us. If we are unable to make contact by phone, the inquiry is placed into a drip email campaign prompting them to contact us again. A series of 8 emails is sent over the course of a year. In addition to email, remarketing has proven to be a valuable way to stay in front of prospects that have visited our website, but have not taken the next step to request more information.
Looking to the future, we're exploring opportunities to incorporate behavior-based rules and triggers into our email marketing efforts. Automated tools play a key role in improving operational efficiencies, but we recognize that the messaging should still be personalized and segmented when possible. This is a project that's currently underway on the consumer side and will next be applied to our franchise development efforts. Since many of our franchise owners started as members of our locations, we're also planning to use social platforms as personal way to introduce candidates to our franchise concept.
For The Little Gym International, automation does not replace a personal connection. It enhances it. Developing relationships from day one has proven to be effective for awarding new franchises, and more importantly, for ensuring their long-term growth and success.
---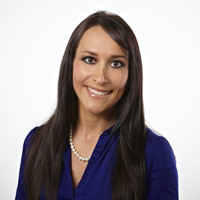 Gillian Maffeo
Director of Marketing
Jake's Franchising
Our marketing department is involved with assisting the sales team in creating material for prospects. We assist in developmental efforts, as well as identifying and recruiting new franchisees through a couple of mediums.
When we rebranded in March 2013, we made sure that all of the sales and developmental materials matched our entire branding. We partnered up with Greenbaum Marketing to help with the developmental and sales marketing plans. When we rebranded, our first plan of attack on the development side was fixing all of the drip email campaigns. We tailor every email drip campaign to be customized to the prospect we are sending it to. We also created a new look and feel to the campaign - to keep it fresh and up-to-date with our marketing materials.
Another aspect we changed were all of our sales and development brochures. We attend a lot of conferences (like the Multi-Unit Conference) and we needed marketing material that was eye catching - something that would make future prospects stop and want to learn more about our brand and why they should invest in a Wayback Burgers. We also put additions on to our brochures. For example, added items that would pertain to certain regions across the country, franchisee testimonials, variety of our menu, made the brogue 3-D, etc.
Along with the brochures, we changed our trade show booths as well. We also created a Recruitment e-Sales Brochure that was similar to the brochure for trade shows. This year for recruiting at the IFE, we will be advertising our Triple Triple Burger and promoting the fact that Wayback is a "Big Opportunity." Our ad campaign for the IFE is a little "risky," but we are hoping that it not only attracts males, but females.
The marketing department also created Prospect Questioner Forms, which gathers information about the potential candidate once they apply for more information. We also have a form after Discovery Day for a prospect to fill out, which gives us even more insight on that individual, their goals, and their thoughts on the Wayback brand.
We also help recruit new prospects in a couple of different ways. We see a lot of leads when there are stories in the press (usually when we are featured in mainstream media), our portals that we use to get leads, trade shows and current customers who visit Wayback. We have seen many prospects inquire about our concept just because they stopped in for a burger and shake. Within all of these ways our marketing department supports any methods of recruitment and marketing toward prospects.
Published: August 28th, 2013
Share this Feature
Recommended Reading:
Comments:
comments powered by

Disqus

Franchise Update Magazine: Issue 3, 2013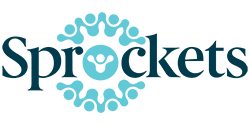 Sprockets is an AI-powered platform that helps franchisees maintain healthy staffing levels and improve employee retention. Our sophisticated...
More than 15 years of passion and fascination with the franchise system. Thanks to having met many Franchisees, today I can help new ones and those...