CMO Roundtable: Marketing Challenges with Taking Your Brand International
"What are the marketing challenges associated
with taking your brand across borders?"
Liz Wahl,
Franchise Marketing Coordinator,
Young Rembrandts
When we bring our North American-based franchise to a new country, our understanding of the local culture shapes how we market our concept to both customers and potential franchisees. Having a solid understanding of the cultural differences at play is especially important for child-based concepts focused on enrichment and education, like Young Rembrandts.
In a given international target market, we need to know: Is education a priority? Do parents and families invest significantly in children's or grandchildren's education? Can those cultural differences shape our franchise model to become more attractive to potential franchisees internationally?
For example, in South Korea the expectation is often for children to go to school all day and then go to a learning center afterward. So although in the U.S. our franchisees typically teach in host sites such as schools or community centers, our master franchisee in South Korea opened a learning center for children to come to for lessons.
Similarly, we need to adapt based on the educational and learning environments in international markets. While school districts in the U.S. are often very independent and can vary broadly even in neighboring districts, in Canada national boards oversee schools in their country. So the way Canadian franchisees interface with the national board is slightly different than how our franchisees in the U.S. secure new business.
Most important, we like to focus on commonalities between consumers, regardless of culture or country. The strengths in our franchise concept come from the fundamental appeal of drawing and the universality of art, which transcends cultures and languages. For our concept, our niche is our proprietary, copyrighted curriculum and the longevity of what we provide. Many international consumers often seek out Western products and services with a longer history of success.
When it comes to parents and children, especially in terms of education, parents are always looking to give children an academic advantage, and the fundamentals of drawing are rarely taught, so parents are attracted to models that are unique like ours.
Adam Gogolski,
Marketing Director,
Dale Carnegie Training
As an established brand with more than 100 years in the business of personal, professional, and organizational transformation, Dale Carnegie is a recognized market leader in the U.S. But although he himself is well-known internationally as the father of modern professional development, a variety of factors contribute to limiting the visibility of Dale Carnegie Training outside North America.
As a result, a key component of marketing our opportunity overseas is educating potential franchisees on the brand itself, its cultural applicability, and the business climate. Given the long history of Dale Carnegie as an initially American franchise, the vast majority of our North American territories are moving through various stages of resale, while internationally most markets represent opportunities for new development, without established franchise partners in the area.
Our main goal when marketing Dale Carnegie worldwide is ensuring our concept is a fit for the market. The personal and professional development principles detailed in Dale Carnegie's famous book How To Win Friends and Influence People are renowned for how generally applicable they are, regardless of country or cultural boundaries. However, the franchise opportunity itself often needs to be adapted slightly to fit individual local markets. So our marketing efforts are customized accordingly.
Similarly, we work to adjust the business model to suit the market so franchisees can best present our services to local businesses and professionals--for example, whether franchisees should prioritize on-site development classes, go virtual, or primarily offer the curriculum at a Dale Carnegie office location.
Finally, the main challenge in marketing our franchise abroad is finding the right individual to act as a brand ambassador in an international market, especially in countries or regions where there is not already a strong brand presence.
Beyond the personal fit, there is another important educational piece at play: ensuring potential franchisees understand the characteristics and expectations of our franchise system. To achieve these ends, we devote significant resources to carefully vetting candidates in international markets to make sure they're the perfect franchisees to represent our brand and carry on Mr. Carnegie's legacy.
Published: January 26th, 2019
Share this Feature
Recommended Reading:
Comments:
comments powered by

Disqus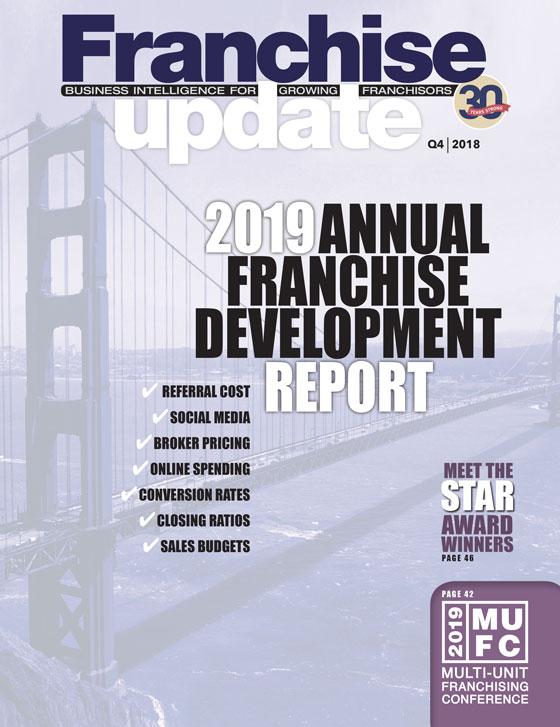 Franchise Update Magazine: Issue 4, 2018
Qiigo unifies digital marketing for national brands and their locations, building brand unity and success helping businesses get found locally....
April 25 - April 28, 2023, Caesars Forum, LV. The Multi-Unit Franchising Conference is the premier annual event for the country's leading...