Contract Law in Afghanistan
The Government of Afghanistan is currently reviewing a bill that would reform and modernize the country's contract law. Afghanistan is a civil code jurisdiction and, currently, contracts are governed by sections of the country's Civil Code (dating from 1976) and Commercial Code (dating from 1955). Both the 1976 Civil Code and the 1955 Commercial Code are based on the laws of Egypt, which in turn are based on French civil law. During the period following the Soviet invasion, and the subsequent civil war in Afghanistan, little attention was paid to updating or modernizing these Afghanistan statutes.

Commercial law reform has been a priority for Afghanistan's new President, Hamid Karzai. The Minister of Commerce, Sayed Mustafa Kazemi, has repeatedly stressed the Government's commitment to transforming Afghanistan into a free-market economy with minimal barriers to entry for foreign investors; Mr. Kazemi, Dr. Ashraf Ghani (the Minister of Finance), and other senior Afghan officials recognize the importance that the rule of law in general, and a stable contract law in particular, have in creating an environment conducive to economic development.

A committee of lawyers, operating under the auspices of an American Bar Association initiative to support commercial law reform in Afghanistan, has been working with senior Afghan government officials to develop a new law of contracts that is aimed at promoting certainty in transactions and protecting the lawful rights and interests of contracting parties.

The new law will eliminate the current piecemeal approach, in which contract law provisions are scattered in separate locations across two different statutes, and will replace it with a single self-contained statute. The Afghanistan Law of Contract recognizes, as fundamental principles, the concepts of freedom of contract, mutual consent and good faith. The current draft statute addresses several key areas including (1) contract formation and the essential elements of a contract, (2) the validity and effect of a contract, (3) contract performance, (4) rules of interpretation, (5) rescission and termination, (6) assignment, (7) remedies for breach, and (8) agent-principal relationships. The statute devotes an entire section to sales, and the special remedies that apply in sales transactions, and also contains chapters addressing barter transactions, contracts of carriage and warehousing contracts, among other things. The draft law expressly recognizes the validity of contracts concluded using electronic or other technological means.

In drafting the statute, project participants were mindful of Afghanistan's cultural heritage and, particularly, the status of Islamic law in contemporary Afghanistan. Accordingly, the new law extensively draws upon existing statutes in the United Arab Emirates, Kuwait and Egypt, incorporates principles of Islamic law and expressly recognizes the role of certain traditional Islamic law contractual relationships such as mudaraba and murabaha. At the same time, the law took inspiration from contract law in industrialized and industrializing countries, ranging from the United States to China, for specific rules that do not conflict with Islamic law.

Herb Wolfson (of Ferris & Co in Dubai) and Robert Geckle (of Hogan & Hartson in Washington, DC), the principal authors of the new draft law, traveled to Kabul in April 2004 to present a draft to the Government of Afghanistan. While in Kabul, they participated in extensive technical review sessions concerning the text of the law, and the underlying policies reflected in it, with senior officials of the Ministry of Commerce, Ministry of Finance, Ministry of Justice and Afghanistan's Judicial Reform Commission, as well as representatives of Bearing Point, an international consultancy firm that provides technical assistance to the Government of Afghanistan under a contract with the U.S. Agency for International Development. It is anticipated that the new contract law will be enacted by Presidential decree within the coming months.
Published: August 1st, 2008
Share this Feature
Recommended Reading:
Comments:
comments powered by

Disqus
Qiigo unifies digital marketing for national brands and their locations, building brand unity and success helping businesses get found locally....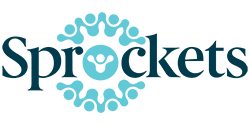 Sprockets is an AI-powered platform that helps franchisees maintain healthy staffing levels and improve employee retention. Our sophisticated...