Cruisitude! Cruise Planners Finds Success through Hard Work and Fun
In the early 1990s, Michelle Fee was watching the budding Internet as it began taking hold in the business world. At the time, she was a travel agent and young mother. She saw that the emerging technology was going to fundamentally change the way business was conducted. So she and two partners developed a business plan and launched Cruise Planners as a new and unique business model for travel planning. It turned out to be the right idea at the right time.
Today, Cruise Planners, an American Express Travel Representative, is the nation's largest home-based travel agent franchise company in the industry, with more than 2,500 home-based travel advisors.
Fee is quick to point out two things that have made Cruise Planners a unique business opportunity. First, she says, unlike its competitors, corporate does not own competing travel companies and does not sell travel. "Our focus is entirely on building our 2,500-plus travel advisors' business and helping them succeed," she says. Second, she says the company's model works well because it's set up to allow its franchisees to work remotely, whether that's at home or anywhere else in the world. All they need is an Internet connection.
The results speak for themselves. In the travel industry, which has been on the rise for some time, Cruise Planners has been named the nation's #1 home-based travel franchise by Entrepreneur for 16 straight years.
Fee says her own background as a travel agent has helped her understand the needs and challenges of her franchisees. "I know how new franchisees feel when starting their business," she says. "I felt the same way and experienced the same things."
Marketing, technology, and innovation have been fundamental to the success of the Cruise Planners since the beginning. Today the brand remains the leader in pushing martech boundaries and charting the course in the travel industry, relying on in-house marketing and technology to help its franchisees become more profitable. In December, the company announced 14 new proprietary tools for their travel advisors at its annual convention.
"We're an industry-leading innovator and taking giant leaps pioneering our proprietary tools focused on loyalty and retention and accommodating clients' changing needs," she says. "These programs are designed to make life easier and help our travel advisors be more efficient, effective, and to help them analyze their business."
Beyond the focus on technology leadership, the corporate culture is characterized by an open-door policy, informal mentoring, and fun. For example, Fee dresses in crazy outfits and performs skits at the brand's annual conventions.
That embodies the emphasis on "Cruisitude"--a term used throughout the system. Says Fee, "It's a signature word with a simple but important meaning--a positive outlook on life and a love for all things travel."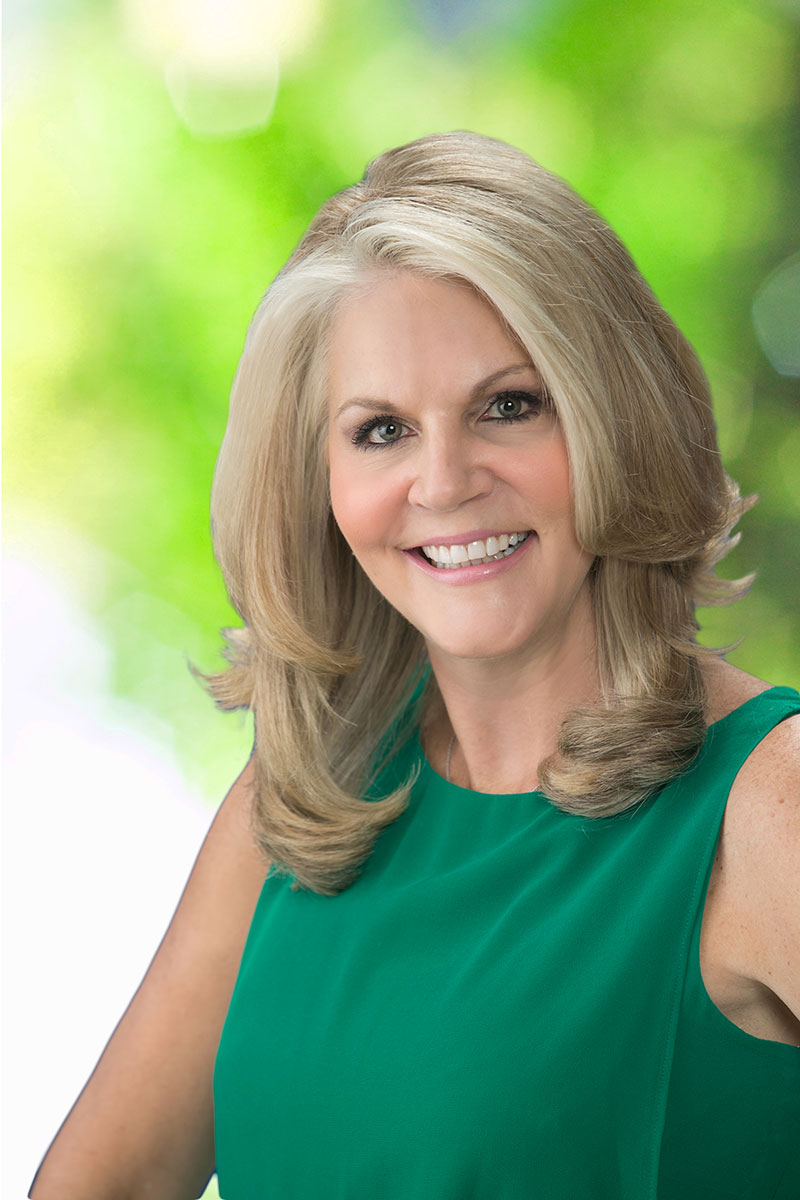 Name: Michelle Fee
Title: Founder, CEO
Company: Cruise Planners, an American Express Travel Representative
Units: 2,500+
Age: 57
Years in franchising: 25
Years in current position: 25
Leadership
What is your role as CEO?
While juggling being a young mom to two small kids, I started Cruise Planners in 1994 as a home-based model when the Internet was still in its infancy. I recruited and trained travel agents to work remotely, which was uncommon for the time as most travel agencies were brick-and-mortar stores. With a talented team in place, Cruise Planners is now the nation's largest home-based travel advisor franchise network and an American Express Travel Representative with more than 2,500 franchise owners across the nation, one in every state, selling land and sea trips. Cruise Planners is more than just cruises--we're your full-service travel advisors planning land tours, destinations weddings, completely packaged vacations, and more. As an experienced entrepreneur with a passion for travel and a drive for success, I pride myself with the evolving development and growth of the brand to remain at the forefront of the industry.
Describe your leadership style.
Over the years I've learned not to take myself too seriously. At our annual convention, my team has me dress in silly outfits and perform skits. When you can laugh at yourself and have people laugh with you, people are more likely to relate to you as a person instead of looking at you as a figurehead. I've dressed up as a unicorn for National Unicorn Day to celebrate our team members, who we affectionately call unicorns. And for April Fools' Day, people really thought I dyed my hair green because we really love the color green at Cruise Planners.
What has inspired your leadership style?
My dad has had a tremendous impact on my life, personally and professionally. When leading, he always told me, "Do what is right, not what is easy." To grow as a company, you have to challenge yourself by asking, "Is this right, or is this easy?" This means running a company that constantly innovates, pushes the envelope, and jumps into discomfort. As a hair salon owner, he taught me the important lessons of hard work. My first job was sweeping hair up on the floor of the salon. That humble experience taught me that nothing is below me and to appreciate every role in a company, no matter how small.
How do you transmit your culture from your office to front-line employees?
We have an amazing culture and we have a fierce and fearless leadership team who have an open-door policy. Everyone is incredible at informal mentoring, providing men and women with company and personal goals for them to accomplish. Furthermore, they are given opportunities to interact with different levels of employees who can share additional experiences so they can relate and get a sense of inclusion among colleagues. Each one of them embodies "Cruisitude"--our signature word representing a positive outlook on life and a love for all things travel.
Where is the best place to prepare for leadership: an MBA school or OTJ?
OTJ. I only have a high school diploma from St. Thomas Aquinas High School.
Advice to CEO wannabes:
Hire People Smarter Than You. I am not afraid to recruit someone who knows more than I do about a given topic. In fact, today we have the strongest executive team and home office team we have ever had because I put my pride aside and found the right people who can challenge me to get the best result and the job done.
Management
What do you think makes up a good management team?
When you have the right people in the right jobs. Recognize that everyone has their own unique talents because when you have the right team, they're unstoppable. Most people will work harder for someone they truly like. I have an open-door policy so anyone in my office can come in and chat for any reason. There is no ivory tower.
Personal
What time do you like to be at your desk?
Early morning.
Do you socialize with your team after work/outside the office?
Definitely! I'm active on Facebook and use it as a way to maintain the relationships I have with more than 2,500 travel advisors that we have nationwide, our travel partners, and our 135 Home Office team members who make up our corporate office. I believe in the power of personal relationships and since I may only have a few face-to-face opportunities with our travel advisors throughout the year, social media helps me keep up with what's going on in their lives and see the successes they're having as a Cruise Planners franchisee - I especially love getting to see all the destinations they are traveling to!
What technology do you take on the road?
I always have my iPhone with me. Our Cruise Planners App is what makes us truly mobile. Our travel advisors have their entire database on their smart device. They can literally do business from anywhere in the world.
How do you relax/balance life and work?
At the end of the day, what I love most is spending time with my family. Sometimes that includes bringing them along on a business trip and mixing it up with some leisure time to turn it into a "bleisure" trip.
Favorite vacation destination(s):
Key Largo is my island getaway! There is a magnetic appeal from the lush botanical scenery to the relaxed vibe from the boating life community. It allows me to unplug and disconnect, giving my brain a chance to slow down, reconnect with nature, and enjoy each and every moment with my family and friends.
Favorite occasions to send employees notes:
At Cruise Planners, we love celebrations and go over the top! We celebrate our team members' birthdays and joyous occasions (engagement, wedding, adoption, baby's arrival, etc.), praised and acknowledged for their hard work, and grief when they suffer the loss of a loved one. This also applies to our Cruise Planners travel advisors because they're also part of the Cruise Planners family. When one of our franchisees reach their million dollars in sales, we send them a canister of special "CP green" popcorn that says, "Congratulations, you just popped into the Millionaire's Club!"
Bottom Line
What are your long-term goals for the company?
My long-term goal is for Cruise Planners to take over the travel world!
How has the economy changed your goals for your company?
Nothing is impossible. Our 2019 annual convention theme was "Mission Possible." We're an industry-leading innovator and taking giant leaps pioneering our own proprietary tools focused on loyalty and retention and accommodating client's changing needs. These programs are designed to make life easier and help our travel advisors be more efficient, effective and to help analyze their business.
Are there any trends in the industry that you foresee having an impact on your brand?
We've been seeing and continue to see travelers pre-booking. Our advanced 2020 bookings are already projected to grow by 25%. Agents should market wisely and proactively reach out to clients that haven't booked in a while to lock in plans now and take advantage of pricing. We also often tend to see bookings rebound in the years following an election. Our travel advisors are always staying up to date on whether cruise lines are changing their itineraries. It's one of the benefits to working with a travel advisor because if things do change, they handle all of that for you.
How do you measure success?
For me, success is seeing our franchise owners being their own boss and establishing and growing their business, while traveling and running their own travel agencies from anywhere in the world. Unlike other travel franchises, our corporate office does not own competing travel companies and does not sell travel. Our focus is entirely on building the business of our 2,500-plus travel advisors and helping them succeed. Cruise Planners is named the nation's #1 home-based travel franchise by Entrepreneur for 16 straight years. I'm proud that we're continually awarded by our travel partners because of the success of our travel advisors.
What has been your greatest success?
Starting an initiative that allows Cruise Planners to give back to our global community. We have our own charity, CP Cares, that started out as a humble effort to support causes that we, as a family, care about a great deal and raise money all year in different ways. In 2014, I ran for the Leukemia & Lymphoma Society's (LLS) Woman of the Year and was crowned after raising $292,000 toward research and finding a cure for cancer. To date, we've raised and donated more than $2 million to support various charities including the Leukemia & Lymphoma Society; Hurricane Dorian Relief through Feed For The Poor; SOS Children's Village Coconut Creek; Joe DiMaggio Children's Hospital; Forgotten Soldiers Outreach; and many more. The list of charities that our family supports continues to grow annually. Together we can make a difference.
What can we expect from your company in the next 12 to 18 months?
We just announced an incredible 14 new proprietary tools for our travel advisors at our annual convention at the beginning of December, some that are live now and others that will be rolled out soon. We don't sit back and rest on our laurels. We're already planning for our 2020 convention.
Published: February 28th, 2020
Share this Feature
Recommended Reading:
Comments:
comments powered by

Disqus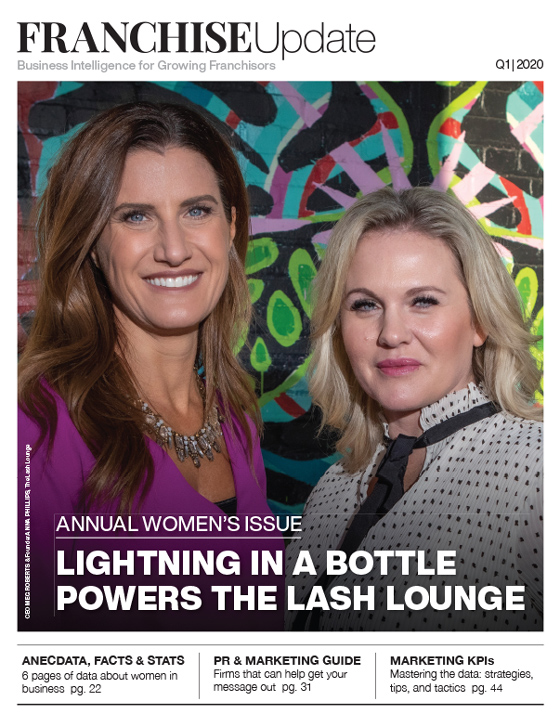 Franchise Update Magazine: Issue 1, 2020
The Hungarian Franchise Association was founded in 1991 as an interest representation organization of the franchise business community.
June 18-20, 2024 Marketing-Operations-Technology. Be a part of this ground-breaking new space for ideas, inspiration and networking for Franchise...