Information Warfare? Preparing to Do Battle in 2019
I talk often about trends that affect franchising. Sometimes, it's helpful to understand what is driving those trends. As the headline suggests, the world we live in today has been profoundly affected on many levels by the tremendous volume of information available. However, it's not the volume, but the ways information is being used that I want to address here.
In business, having lots of relevant information has always been considered a good thing. That comes with a vital assumption: that the information is reliable. As we have come to know, that assumption has been destroyed on what seems to be every level. When Walter Cronkite closed his evening newscast with, "And that's the way it is," Americans believed him. Now, when a newscaster makes a statement, we intuitively assume it is slanted in some way. People increasingly are influenced by media, companies, and government officials who align with their beliefs and give them great latitude with how they characterize information.
Look no further than the term "alternative facts." In just a short time we've gone from laughing at that expression to embracing it--data and information on a subject that, while largely true on their own, are intended to mislead by being used out of context or extrapolated beyond reason. In other words, we have a crisis of trust that, like a virus, has migrated across the entire business community.
What does all this have to do with franchising? I think it has the potential to undermine the entire business model, that's all. We should consider it a virus and prepare for battle because we're already in this war. We are bombarded by "alternative" facts and information across all the stakeholders in franchising. Technology certainly has enabled this, with access to endless information almost instantaneously. However, just because you can search something online and get an answer doesn't make it right. That's the central issue in this war: what to believe in.
We are fighting some big battles right now. Joint employer, minimum wage, and anti-poaching are getting national press, but there are more, less media-driven battles in the background (at least for now). These battles cut across many franchisors' functional responsibilities, from recruitment on the front end to marketing support and compliance on the back end. All of these are vulnerable to "alternative fact" attacks, and are pulling on the fabric of the business model as franchisors change the way they execute responsibilities to avoid such attacks. That doesn't solve the problems, it merely sidesteps them.
To bring about lasting solutions that don't weaken how we execute the business model, we must recognize and believe just how dangerous this war is. We're just beginning to understand the consequences of deferring to sources that represent interpretations of information we identify with. The Russian interference in the 2016 election showed us just how disruptive that can be. The macro attacks on the franchise business model clearly are disrupting how the model is being executed, and each battle needs specific long-term offensive battle plans. So far we've been in defensive fights. That has to change, and our weapons of choice should be facts, data, and common sense.
For example, the minimum wage debate plays on the mistaken perception that the franchise business model is about dead-end minimum wage jobs. How many franchise employees are actually paid at the minimum wage level? What training are they getting that provides lifelong career skills? How many are lifted from that entry level to higher wages, and how quickly? How many advance their careers within and outside of franchising as a result of their work experiences in franchising?
I'm confident that answers to these questions would form the basis of a national public perception shift about franchising and lead to the strongest possible counter to the rigidity that unionization can imply for employees. In this light, unionization becomes the dead-end wage model. In other words, the battle plan for the minimum wage issue is to change the narrative using facts and common sense.
The expanding number of these big problems suggests the war is a "clear and present danger." Recognizing it as such, to win the individual battles, franchising must get past a defensive mentality and develop long-term offensive strategies. To be effective, those strategies will require accurate data on a level we have not considered until now. The good news is that this data is out there. We just have to be smart about what we can trust, what we can conclude from it, and what we do with it.
Darrell Johnson is CEO of FRANdata, an independent research company supplying information and analysis for the franchising sector since 1989. He can be reached at 703-740-4700 or djohnson@frandata.com.
Published: May 25th, 2019
Share this Feature
Recommended Reading:
Comments:
comments powered by

Disqus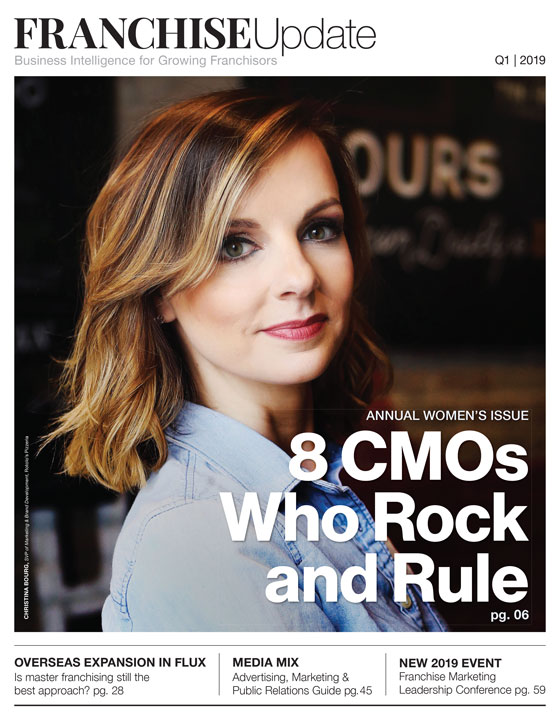 Franchise Update Magazine: Issue 1, 2019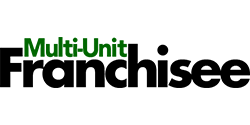 Published quarterly, Multi-Unit Franchisee Magazine is dedicated exclusively to Multi-Unit Franchisees. It delivers vital information and business...
UMI has over 23 years of experience supporting fast-growing multi-unit brands. From strategic planning to design, execution to analysis, UMI...